The Loop
The thug that intimidated Stormy Daniels looks just like Tom Brady, says internet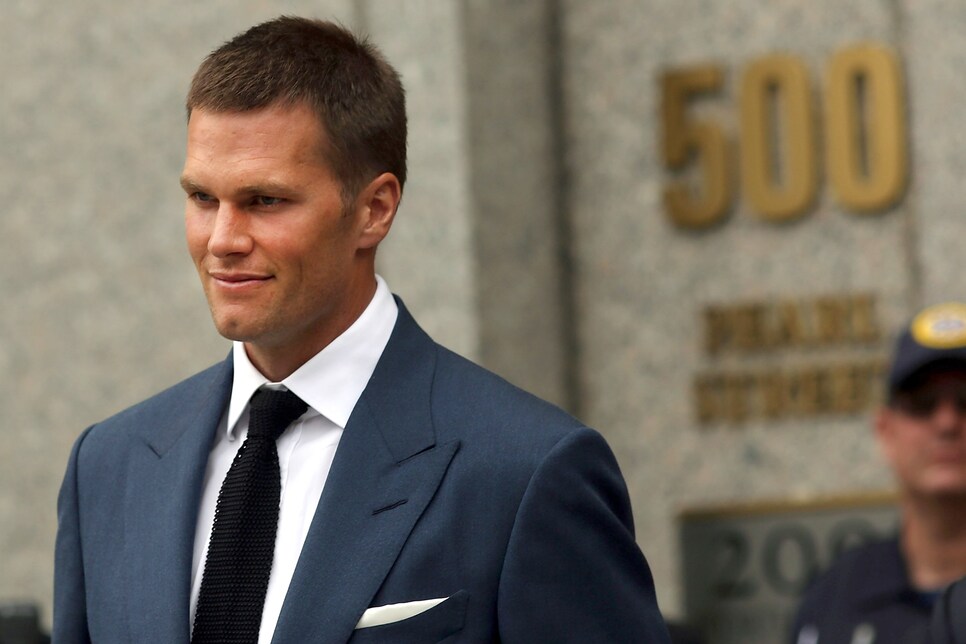 Just when you thought you'd heard the last of Donald Trump and Tom Brady's budding bromance, the internet sucks you back in. On Tuesday morning, adult actress Stormy Daniels appeared on The View to reveal a police sketch of the man who threatened her to keep quiet about her affair with our Reality TV Show Host in Chief back in 2011. Ordinarily this wouldn't be cause for concern in our little corner of the world, but within minutes, Sherlock Twitter had made a shocking observation:
This guy looks a hell of a lot like TB12.
And so begins StormyGate, replete with all the deflated balls jokes a single human being can possibly handle. Obviously at this early stage in the investigation, details remain murky, but Brady's known fondness for MAGA hats and current whereabouts—on a globetrotting sabbatical that has taken him to the most luxurious, camel-inhabited reaches of the globe—certainly won't play well with juries.
Authorities are also seeking Willem Dafoe for questioning.