The Loop
Phil Mickelson has been getting golf tips from. . . Tom Brady?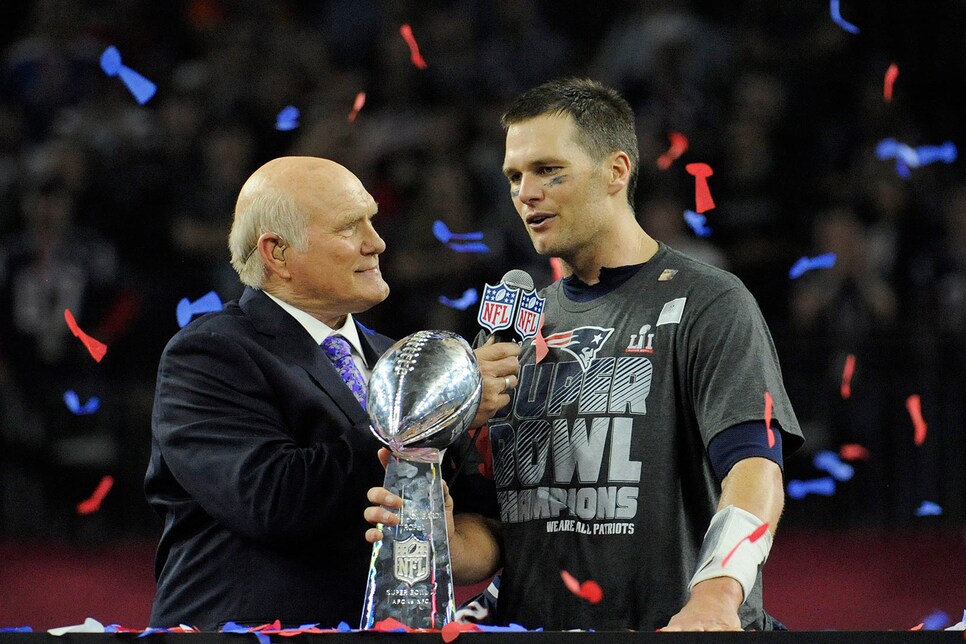 ESPN's Ian O'Connor is the latest to pen a big piece on Tom Brady with the premise of this column being that Brady's last goal is passing Michael Jordan's total of six championship rings (Brady's New England Patriots won their fifth Super Bowl this past season). Yes, MJ played a different sport, but as O'Connor points out, Brady's already chased down every quarterback in this category.
You should read the entire story, but what caught our attention was a couple of O'Connor tweets about his talk with Brady, who also happens to be an avid golfer, that didn't make it into the column. The quarterback's longevity might be his most amazing trait, and apparently, he has shared tips with a fellow aging athlete -- Phil Mickelson -- on how to improve his. . . swing speed?
So there you go. Add "swing speed guru" to Tom Brady's titles.