News
So who is Fred Ridley? His friends are glad you asked
The new Augusta National chairman has had success as a competitor and administrator. But those who know him say he's more than just a golf guy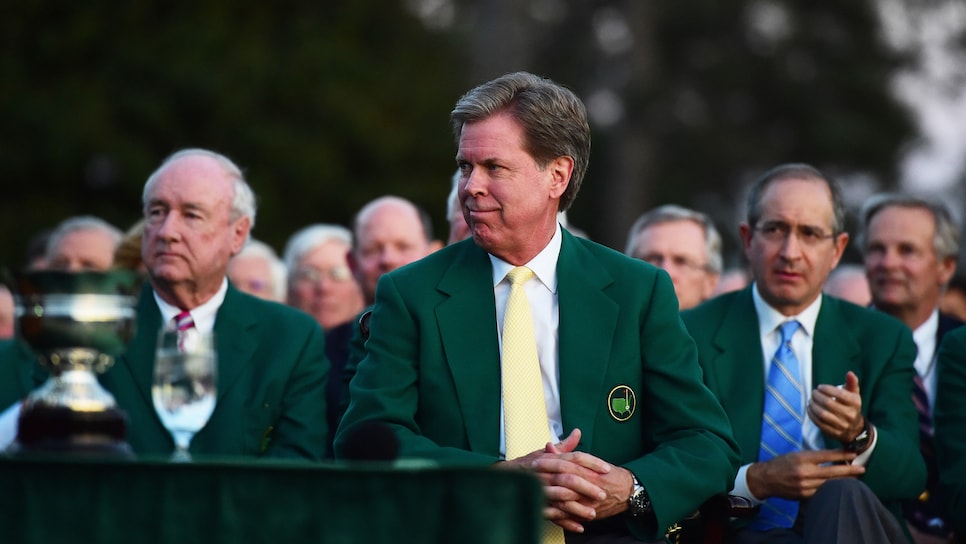 Fred Ridley was doing legal work at the law firm of Foley & Lardner LLP in downtown Tampa on Wednesday morning when breaking news came out of Augusta National. The boy from Polk County, just introduced as the next chairman of Augusta National Golf Club, had come a long way from his childhood days playing public courses in rural Lakeland and Winter Haven, Florida. He had already won a U.S. Amateur and served as president of the USGA before the greatest honor in his golf life was bestowed upon him at age 65. While it seems daunting, joining the ranks of Clifford Roberts and to follow in the footsteps of Billy Payne, the job was something Ridley had been groomed for. Bobby Jones was a lawyer, too.
When Ridley's picture popped up on a screen in the clubhouse at Lone Palm Golf Club in Lakeland, Fla., Andy Bean had to laugh. So did Ridley's colleagues at the law firm, especially the then and now images of the hairdo Ridley sported in his pairing with defending champion Jack Nicklaus in the 1976 Masters. "He's a very young looking 65," said Randy Wolfe, Ridley's law partner for 28 years.
Around Tampa, Ridley is recognized and respected much as he is in the world of golf. "He's a well-known, well-loved guy," Wolfe says. As an "old-school" commercial real-estate lawyer (the same legal specialty as Payne), his gentlemanly demeanor matches his persona in golf. Ben Crenshaw used the same words as Wolfe to describe him. "He's a consummate gentleman who has sort of a courtly manner to him and he's very endearing," said the two-time Masters champion in an interview on Golf Channel.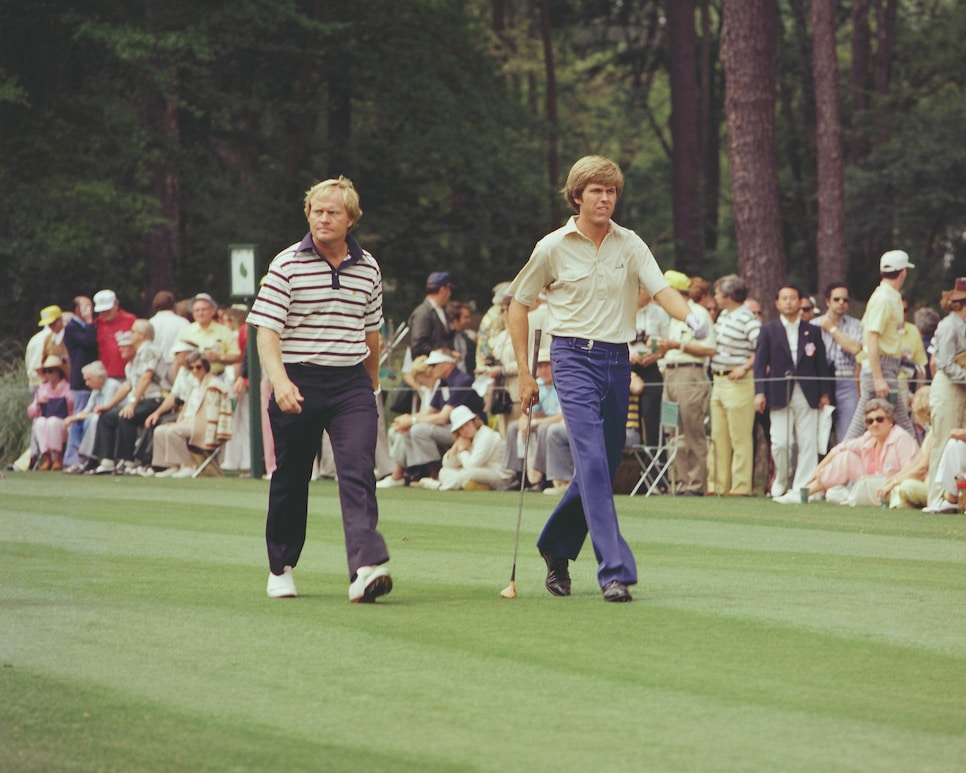 Bean grew up with Ridley. He has had dinner at his childhood house. He remembers Ridley's mom being "so nice," just like Fred. But that didn't make up for the burn Ridley put on Bean in the 1975 U.S. Amateur.
They were teammates at the University of Florida, too. But while Ridley didn't make the starting lineup on the 1973 NCAA Championship team that featured Bean and Gary Koch, he was good enough after taking lessons with Jack Grout to eliminate Curtis Strange in the quarterfinals and Bean in the semis of the '75 Amateur.
Walking back to the clubhouse after their match at the Country Club of Virginia, Bean grabbed Ridley by the collar and told him, "I'm going to kick your behind if you don't win the final match tomorrow." Ridley responded by taking out another college star of that generation, Houston's Keith Fergus, the NCAA champion, for the title.
It was a loss Bean never quite got over. "I thought about it," Bean told me on Wednesday as he was heading to Gainesville with his fishing poles to watch a Gators football practice. "I might just call him up and ask for four [Masters] tickets to see what the heck he would say."
Knowing Ridley, it wouldn't be a problem, because he hasn't forgotten where he came from, which is a long way from Augusta, and where his contemporaries ended up. Sandy Lyle won a Masters and an Open Championship after Ridley beat him twice in the 1977 Walker Cup. While Bean went on to win 11 times on the PGA Tour, Ridley never turned pro, the last U.S. Amateur champion to decide not to play the game for money. Instead, he took his law degree from Stetson and started working for Mark McCormack at IMG, where he managed the early career of Hal Sutton.
"You could see it early on in Fred," Koch said. "We go back to high school golf, back in the late '60s. He was always a guy that did things the right way, that was very respectful of the game and everything the game stands for. He was a bright guy, very smart, and he figured out through college his golf game wasn't probably going to serve him later in life as a means to making a living. At a pretty young age, when a lot of kids are indecisive about what the future held, he certainly wasn't."
Ultimately, this is how Ridley found his calling in golf administration. One of his mentors was former USGA president Reg Murphy, who took a liking to Ridley.
"I think he's one of the really good people in golf," Murphy said. "He's courteous as can be on a golf course. He's just a fine human being."
Fast-tracking through the hierarchy, Ridley became Walker Cup captain in 1987 and 1989. Five years later he transitioned to the USGA Executive Committee, ascending to president in 2004 after working on the Championship, Amateur Status and Conduct and International Team Selection committees.
The door to membership at Augusta National opened in 2000, and the new member was quickly put to work as Chairman of the Cup and Tee Marker Placement Committee. When Payne became chairman in 2007, Ridley was named chairman of the club's Competition Committee. For the past 11 years, he has basically run the tournament under the direction of Payne.
In his statement released Wednesday, Payne said he was confident Ridley would lead Augusta National "to a future that I am confident will hold new promise."
What Ridley promises to be—in what Crenshaw calls a voluminous job—is not Billy Payne.
"I think it will be a low-key kind of chairmanship," Koch said. "Fred is very measured in a good way, he seems to be able to handle every situation and handle it with calm and class. I think we'll see a lot of that."
Whatever that new future holds, count on Ridley being true to what he's always been.