News
Billy Payne to retire as Augusta National chairman, Fred Ridley named successor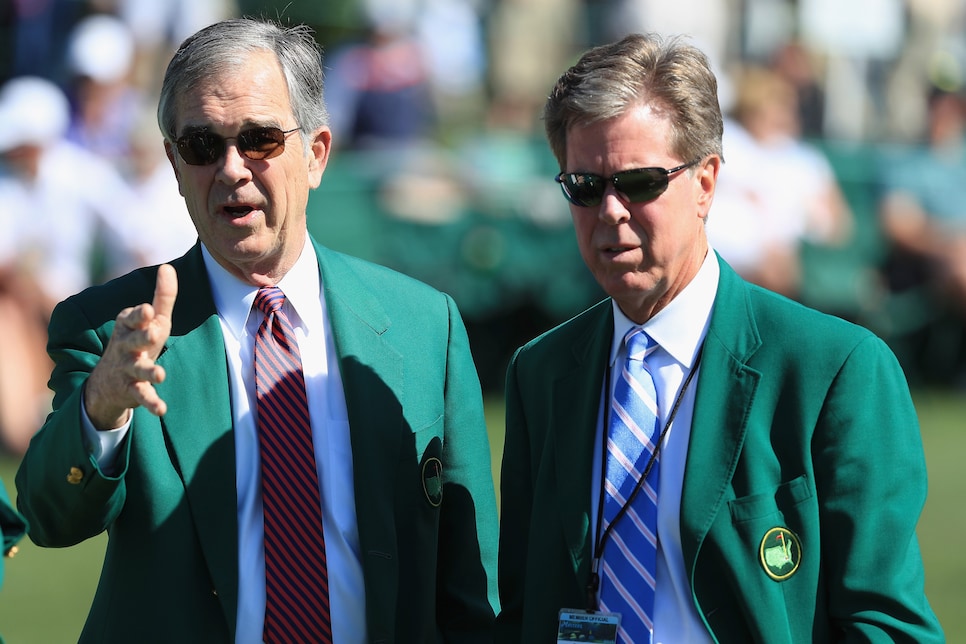 When Augusta National Golf Club opens again on Oct. 16, it will do so under new leadership. Billy Payne, chairman of the club and the Masters Tournament since May 2006, announced on Wednesday that he will retire from the role this fall.
Succeeding Payne will be Fred Ridley, a former USGA president who has served most recently as the chairman of the Competition Committees for the Masters.
During his tenure, Payne, 69, helped create the Asia-Pacific Amateur, Latin America Amateur and the Drive, Chip and Putt Championship in an effort to extend the game's reach to new, broader audiences. He also oversaw the expansion of the club's physical footprint, but said now was "the right moment to step down."
"The privilege I experienced serving as chairman of Augusta National and the Masters was far greater than I could have ever imagined," Payne said in a release. "Just as nothing can prepare you for the unique responsibilities and important decisions that come with this position, it is equally impossible to anticipate the many joys and, most importantly, the wonderful friendships that are the ultimate reward of service."
(For more on Payne's legacy as club chairman, click here.)
Ridley, 65, will be the seventh man to hold the position of club and tournament chairman. His predecessors include Augusta National co-founder Clifford Roberts (1933-'77), Bill Lane (1977-'80), Hord Hardin (1980-'91), Jack Stephens (1991-'98), Hootie Johnson (1998-2006) and Payne.
"I am now proud to call upon my good friend Fred Ridley to lead Augusta National and the Masters to a future that I am confident will hold new promise, while always being faithful to the principles of Bobby Jones and Clifford Roberts," Payne said. "Fred will be an excellent chairman who will serve with my complete and enthusiastic support."
A Florida native who lives in Tampa, Ridley works as a business lawyer and partner at Foley & Lardner LLP, where he serves as national chair of the firm's real estate practice. He received his undergraduate degree from the University of Florida and his law degree from Stetson University.
Ridley has deep ties to the game as both an accomplished player and an administrator. During his competitive career, Ridley won the 1975 U.S. Amateur, played on the 1976 U.S. World Amateur team and was on the 1977 U.S. Walker Cup squad. He is the last U.S. Amateur champion to have not turned professional. Ridley also captained the American Walker Cup team in 1987 and 1989, and the 2010 U.S. World Amateur Team.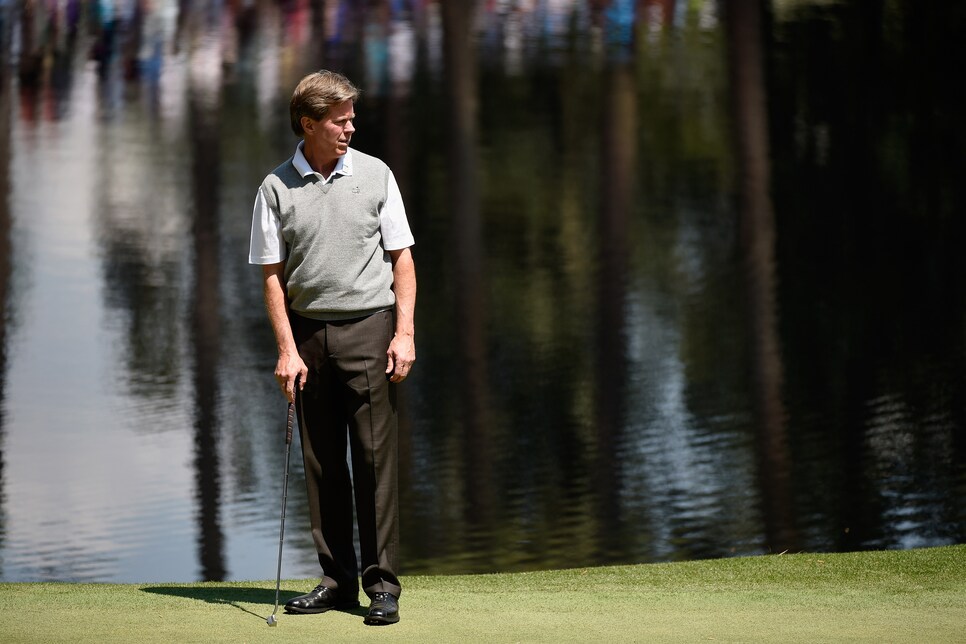 Beginning in 1994, Ridley served as a member of the USGA Executive Committee and was elected the association's president in 2004-'05. After finishing his tenure with the governing body, he became more involved at Augusta National, taking over as chairman of the Masters competition committee in 2011.
Ridley's connection to the tournament goes back to 1976, when he made the first of his three appearances as a competitor. That year he met Roberts, beginning a lineage in which he has been acquainted with every chairman in club history. Ridley, however, will be the first chairman to have played in the Masters.
On Ridley's short-term radar: the potential expansion of Augusta National's 13th hole. A letter from the president of neighboring Augusta Country Club sent to its club members earlier this month revealed that ANGC had purchased land just behind Augusta National's 12th green and 13th tee. Speculation is that Augusta National might build a new tee box that would lengthen the par-5 13th, which plays among the easiest holes during tournament week.