The Loop
The Portland Trail Blazers had the perfect response to Kevin Durant going No. 1 in the NBA All-Star draft
The Portland Trail Blazers are a proud franchise with the seventh-best winning percentage in NBA history and one championship (Hey, there are 13 teams who have never won). Unfortunately, the team is also known for two of the biggest draft-day blunders, selecting Sam Bowie at No. 2 over Michael Jordan in 1984 and picking Greg Oden No. 1 ahead of Kevin Durant in 2007. Sorry, Portland fans. It hurts just typing that sentence.
Apparently, Durant was pretty ticked about not being taken with the top pick. Just look at his face in this photo with Oden from that fateful draft: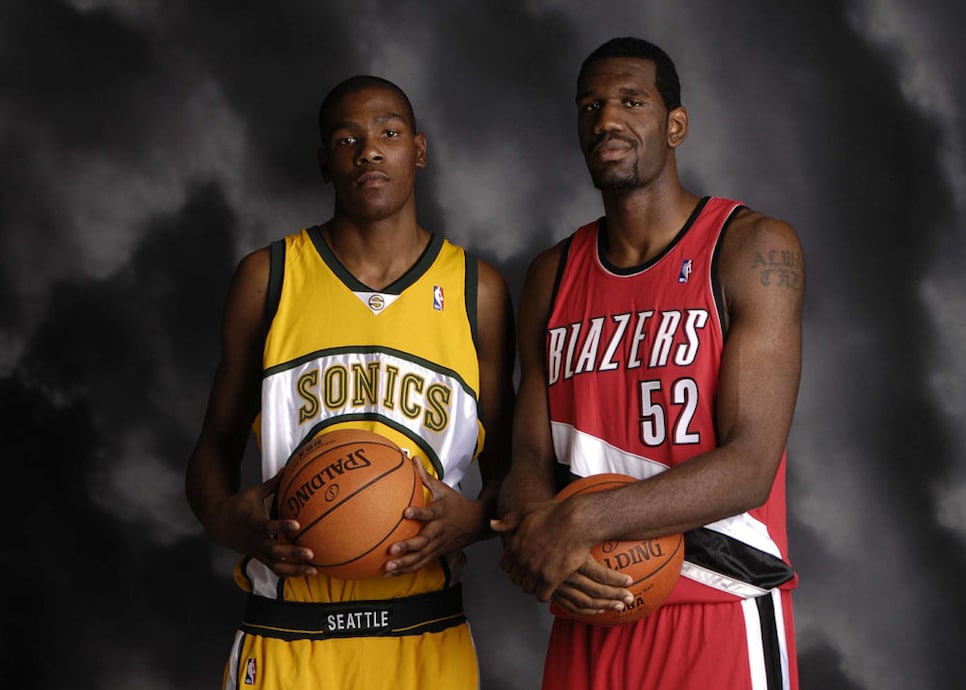 And despite all the success Durant has had with the Supersonics/Thunder (Sorry, Seattle) and now the Warriors, apparently, he's still bitter about not being taken with the top pick. So on Thursday, he took extra delight in revealing he had been LeBron James' top choice in the new NBA All-Star draft.
"Well, finally somebody picked me No. 1. That feels pretty good," Durant told TNT following the Warriors' win against the Timberwolves. And when the NBA on TNT tweeted the clip, the Trail Blazers responded with this tremendous self-own: