The Loop
The player who shoots highest score on Shinnecock Hills's 7th hole this week will win a free trip to Belize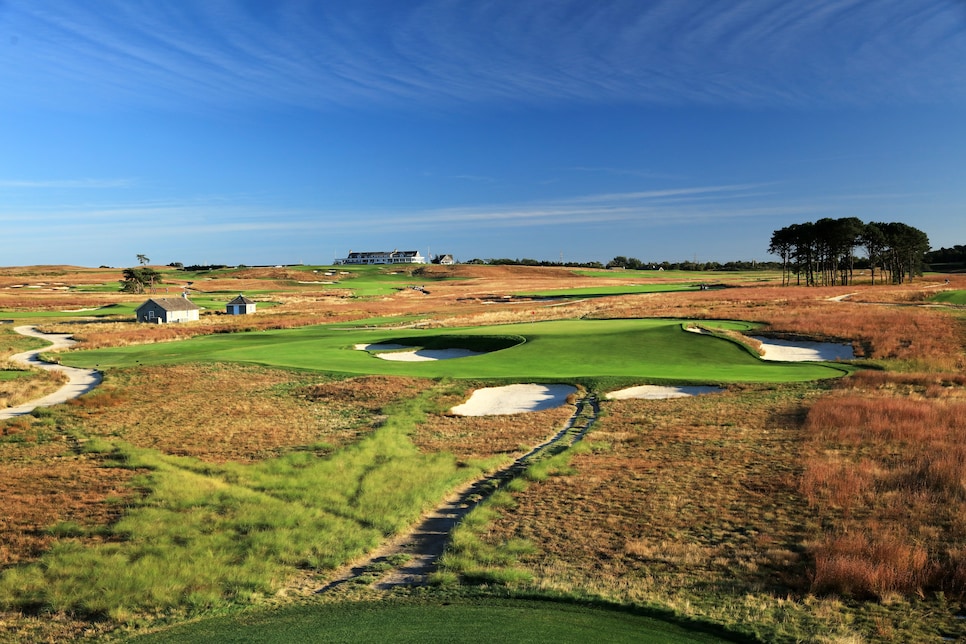 For a little 188-yard par 3, the 7th hole at Shinnecock Hills's has quite the history. During the final round of the 2004 U.S. Open, the devilish reimagining of North Berwick's "Redan" hole—rendered virtually unplayable by dry, windy conditions—became a lightning rod for the USGA, with as many players (three) making birdie as triple bogey. When all was said and done and the numbers were tallied, only one in three tee shots had found the putting surface over 72 holes of play.
This time around promises to be different. The USGA doesn't want to water the green between every single final round pairing any more than you want to sit there and watch them, but if the 7th hole goes rogue again, at least this time there's a silver lining: The player who shoots the highest single score on the hole during the 2018 U.S. Open will win a five night, all-expenses-paid trip for two to Belize as part of the Belize Tourism Board's Great Blue Hole Challenge [full Wheel of Fortune prize guy voice].
Why? Honestly we have no idea and honestly we don't care. It's a free trip to Belize, if you're asking questions other than "pina colada or mojito?" you're already doing it wrong. Details are scant beyond a trip to Belize's Great Blue Hole—a 400-foot sink hole plunging into the heart of the Belize Barrier Reef—but whatever the itinerary, this seems like a small price to pay for a little public humiliation on the greatest stage in golf.