Pros Are Just Like Us! (Sort of)
The Open 2021: Jordan Spieth says Saturday's finish made him want to "break something" in rental home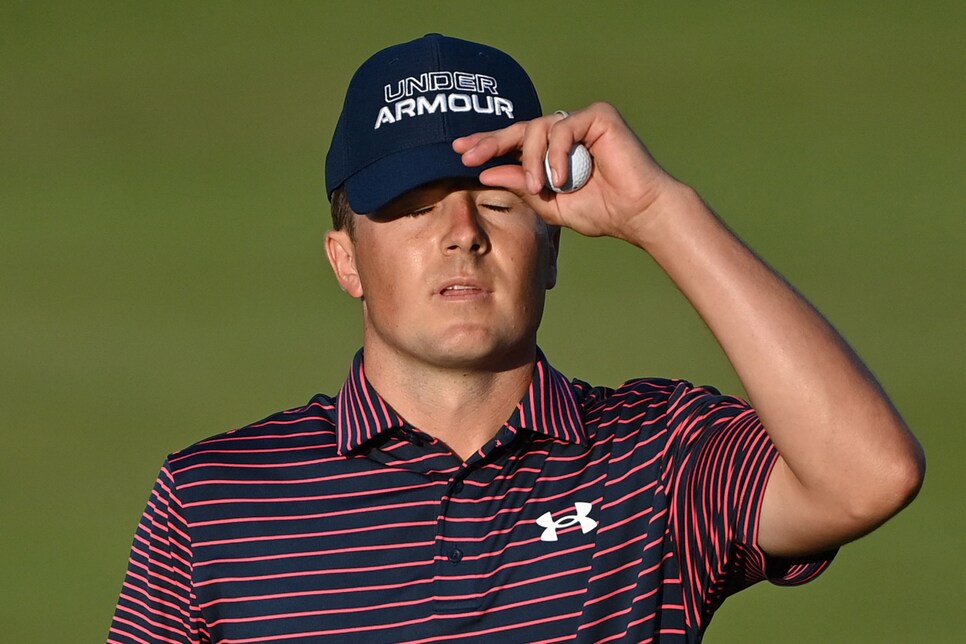 Golf fans didn't get to hear Jordan Spieth's thoughts following Saturday's third round at the 2021 Open Championship. Instead of stopping to chat with the media, the three-time major champ made a beeline for the practice putting green at Royal St. George's after missing a par putt of less than two feet on No. 18. We don't blame him.
After finishing two shots behind winner Collin Morikawa on Sunday, though, Spieth finally commented on that rough finish. Turns out, he was feeling exactly like how any other golfer would have.
"But the finish yesterday, was about as upset as I've taken a finish of a round to the house," Spieth told reporters after a final-round 66 wasn't enough to claim a second claret jug. "I walked in and wanted to—I said, 'Is there something that I can break?' I knew that was so important because I would have been in the final group."
Hey, if you rent out your home to a pro golfer playing for the ultimate stakes, that's the risk you run. Although, it appears Spieth stopped short of actually breaking anything.
Instead, he says he finally was able to put Saturday's bogey-bogey finish past him after dinner—and after a lengthy practice putting session that included bringing his normally trusty club home with him. Spieth arrived at the course on Sunday with his flatstick still in hand.
And he certainly couldn't blame the putter in the final round. He just could have used those couple shots he threw away down the stretch the previous day—especially since they kept him out of playing in the final pairing.
"Yeah, it's just I've been in that position a lot of times, and it's a lot nicer when stuff's happening in front of you and you can control, you can still birdie that hole, versus I get off the 16th today and it's like, well, they could birdie behind, and there's nothing I can do about it now," Spieth said. "When you're the last to come in you've got the last chance on 18, and I think that's the easiest place to come from, especially when it's easier conditions."
Oh, what might have been. Instead, it ended in a close call for Spieth—and for whomever was his landlord this week.