Betting Odds
The Northern Trust 2021 odds: Jordan Spieth commanding plenty of respect on odds boards this week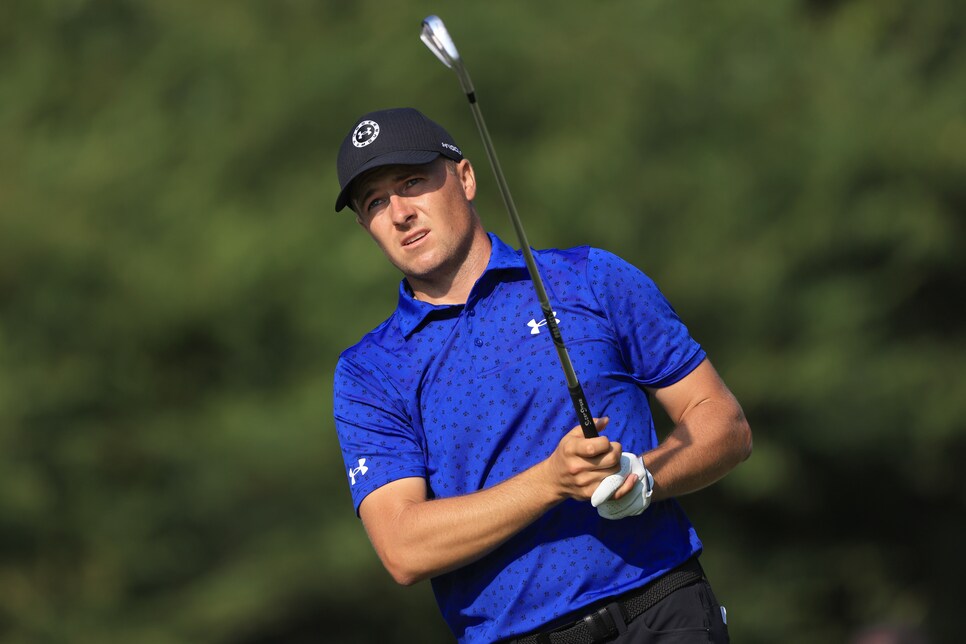 Throughout his 2020-'21 comeback season, Jordan Spieth has teetered on the brink of returning to his former, 2015-2017 self. Already with a win in 2021 at the Valero, he nearly added another at the Open Championship, just barely getting outplayed on Sunday by rising superstar Collin Morikawa.
If not for Morikawa's Sunday heroics at Royal St. George's, Spieth is likely a major champion once more and in the discussion for PGA Tour Player of the Year. In other words, just a few strokes away from being back to his 2015-2017 self for real.
A quick look at this week's odds for the 2021 Northern Trust at Liberty National indicates that a number of sportsbooks already believe Spieth is back to that level. The three-time major winner is commanding a ton of respect, with consensus odds right around 15-1, putting him second only to solo favorite Jon Rahm at 9-1.
Spieth's odds could also be a product of his strong history at Liberty National, where he was a member of the victorious 2017 U.S. Presidents Cup team and went 3-1-1, tying for the second-most points of any player on the squad. Two years later, in the early stages of what would become a prolonged slump, Spieth closed with a 67 to tie for sixth at the 2019 Northern Trust. He plays the course well, and his game appears to be in excellent shape. It certainly sounds like a recipe for a Spieth win.
Of course, there are a handful of names with longer odds that could be a more prudent play for bettors seeking value in the FedEx Cup's first leg this week. Dustin Johnson, who has won this event twice at two separate courses since 2017, is 16-1, along with the previously mentioned Morikawa. Justin Thomas, another Presidents Cup stalwart in 2017, is way down at 28-1. Brooks Koepka and Rory McIlroy, both capable of a special week when it all clicks, check in right around 22-1.
Here are all the odds (updated in real-time, thanks to our friends at Metabet) for the 2021 Northern Trust: