Local Knowledge
What exactly happens when golfers lose their game? Our latest podcast explores the mystery of the slump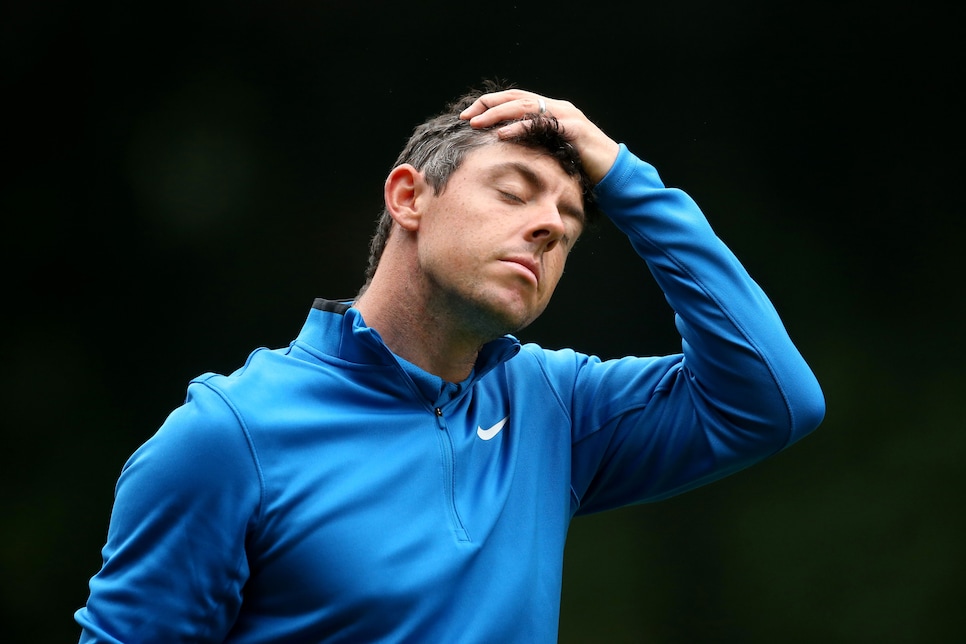 Alex Pantling/Getty Images
The fall of 2017 found Jordan Spieth on top of the world. He was 24 years old, the No. 2 golfer in the world, and he'd just won the British Open in remarkable fashion. With 11 PGA Tour wins and three major championships under his belt, he was just a PGA Championship short of the career Grand Slam. A Tiger Woods-like trajectory.
The year 2020 found Jordan Spieth at the nadir of a highly curious slump. He was 27 years old, squarely in his physical prime, mostly healthy—and he still sat on 11 PGA Tour wins and three majors. As a result, he'd dropped outside the top 80 in the world rankings.
The craziest part is these seemingly inexplicable dry spells happen all the time in golf. It happened to Hunter Mahan. And Francesco Molinari, Matteo Manassero, Smylie Kaufman. Danny Willett, and plenty of others.
Compare that with tennis, where the same three men—Roger Federer, Rafael Nadal and Novak Djokovic—have dominated the sport for well over a decade.
So, why does this happen so much in golf? Why do the greatest players in the world, major winners and multi-millionaires, suddenly lose their games with little warning? And, on the amateur level, how can a player get his handicap to an all-time low and then struggle to make contact the following week?

The newest episode of Local Knowledge dives into the curious phenomenon of the Golf Slump. With PGA Tour player (and former slumper) Harris English as our guide, we consult with sports psychologists and use other players' insights to try to understand why golfing greatness can be so cruelly fleeting.
You can listen to the full episode below, and please subscribe to Local Knowledge on Apple, Spotify or wherever you get your podcasts.