PGA Tour
Jordan Spieth opens up about the hand injury that derailed his game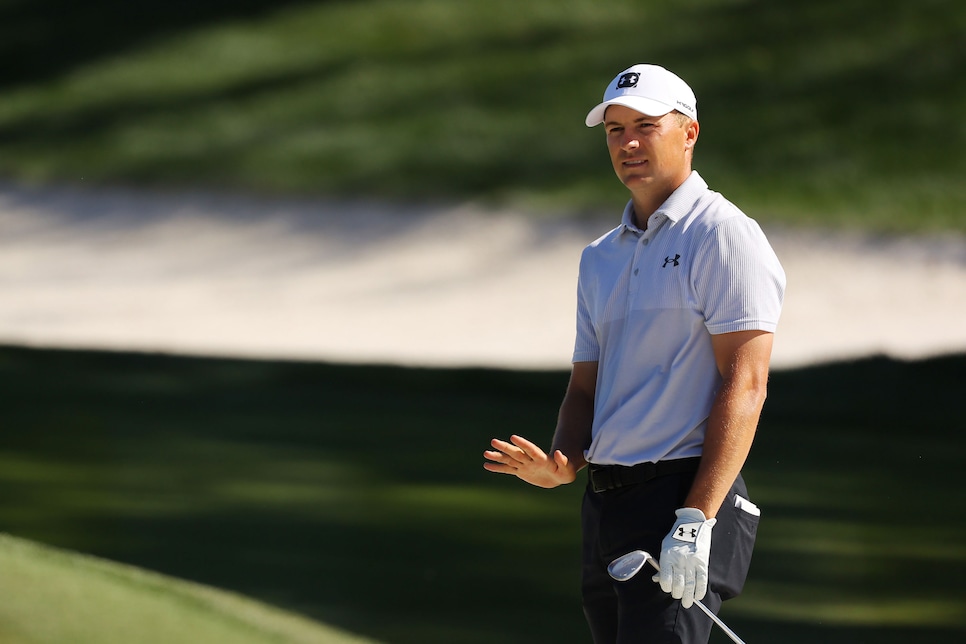 AUSTIN — On Monday, Ryan Lavner at GolfChannel.com reported that Jordan Spieth suffered a bone chip in his left hand in early 2018, likely sustained while weightliting, and that the injury plays a big part in explaining his shocking fall down the World Ranking through the rest of that year, culminating in a low point where he refused to touch his clubs for weeks at the end of 2020. His decision to play through pain rather than undergoing arthroscopic injury is one he now regrets, as it forced him to use a weaker grip and resist important swing changes pushed by his coach Cameron McCormick.
Monday afternoon, appearing before the media ahead of this week's WGC-Dell Match Play, Spieth elaborated on the difficult period.
"It's just a matter of how bad it's bugging you," he explained of his decision to avoid surgery. "And it was for awhile there, kind of in the spring of 2018 through that fall, and then it got a little better … probably because I started swinging so poorly."
He says he's pain-free now, but regrets how he fought McCormick on strengthening his grip due to the pain, and the choice to soldier through in the hopes of fixing things in the offseason.
"I didn't think there was a huge deal with it," he said of discovering the problem. "If I taped it up, it didn't feel so bad, so I just—you know, I went out each day trying to play the best golf I could play. … I wouldn't blame anything on it other than that I probably fought changes that would have helped me turn things in the right direction a little bit sooner."
The worst of the pain lingered at least to the end of 2018, when he remembers he and Justin Thomas each suffering their own hand woes at the Paris Ryder Cup. The fact that he's bringing it up to the media today, in 2021, wasn't deliberate, he said. He was only reflecting on his struggles, and it remains fresh in his mind because it was the first time he truly had to play through pain.
The technical explanation for how the injury affected his game isn't too technical at all: Forced to use a weak grip to avoid pain, his club face opened, and he was forced to flip at impact. To play at his usual level, the timing had to be perfect, and he could manage it for stretches. Over four rounds, though, eventually something would short-circuit, and he found it impossible to remain consistently excellent with such a small margin for error.
At this point, he's re-strengthened his grip, the pain is gone, and he credits the change with his improved play. There are still hiccups—he felt twinges as recently as the Players Championship—but his overall trajectory is vastly improved, and he's once more on the verge of the world top 50.
"I'm 27, I've got a long road ahead, hopefully it's one that's full of a lot of consistent golf and continued progression like the last month or so," he said. "I've got a few regrets, and it is what it is. I think that's pretty normal for anyone's career."