Instruction
The move to toe-hang mallet putters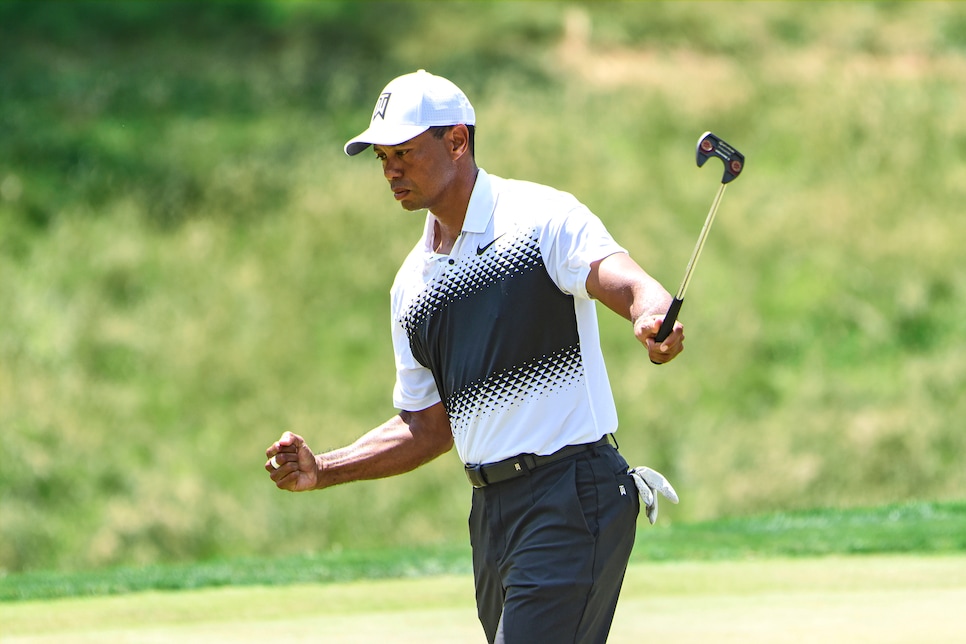 What if you could putt with a mallet that behaves like a blade? Enter toe-hang mallet putters. If you're not familiar with toe hang, put the shaft of a putter in the palm of your hand with the face turned skyward. If the toe of the head drops down, that's toe hang.
Toe hang matches up nicely for strokes with an arc, and face-balanced, where the face of the putter stays skyward, is for straight-back and straight-through strokes. That's led blade users with an arcing stroke, including Tiger Woods, who briefly tried a TaylorMade Ardmore 3 toe-hang mallet in 2018, to give them a try.
If you're a blade user and your game on the greens isn't what you want it to be, it's an option to consider.