Embrace Debate
How far is a 'hike' to play golf?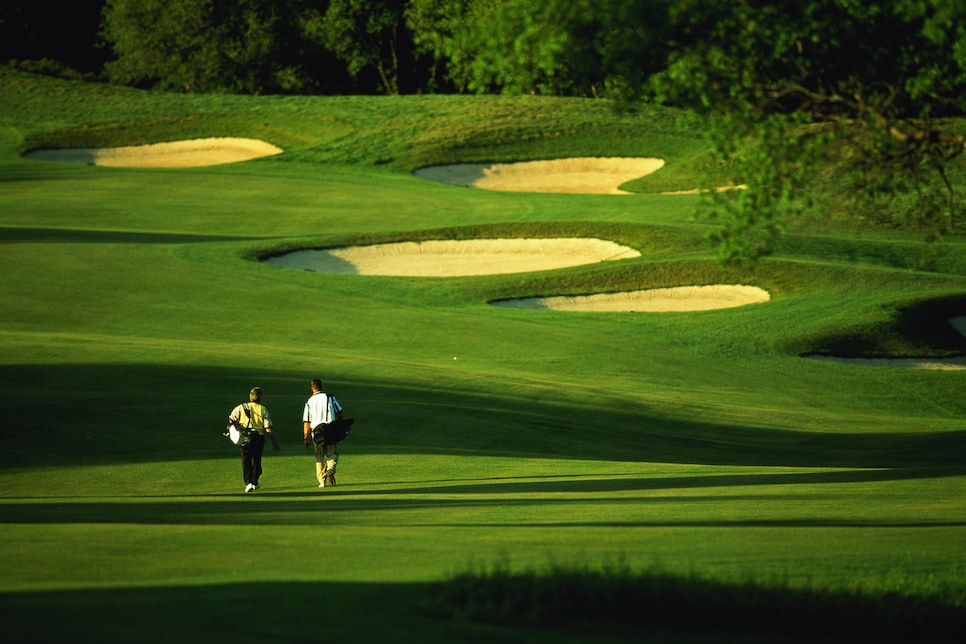 In addition to cooking up half-baked conspiracy theories, we also like to have a little healthy debate on The Loop podcast. Fortunately, debate topics often appear out of thin air, like the one that came up late last week when myself and co-host Stephen Hennessey were planning to play golf one afternoon.
The original plan was to sneak out just the two of us at Steve's private club (must be nice, right?), but being the haver-of-fun I am I wanted to see if any other friends/family members wanted to play that day. I was able to lock down my brother and soon-to-be brother-in-law, two people Steve knows quite well, so I booked a tee time at a New Jersey public course for four, counting Steve in.
Steve then promptly counted himself out upon hearing the location of said course, citing the fact it was "A hike" to get there. The hike in question: a 40-minute drive in-state.
That got us thinking, how far is too far, AKA a "hike," to play golf? Obviously, there are multiple factors to consider, too, like the quality of the course (in this case, meh), the quality of the company (in this case, very good) and other extenuating circumstances like how long the round will take, how mad your wife will be and what kind of mood your boss is in that day. We had this extremely-necessary discussion on this week's episode of The Loop podcast, which you can listen to below. You can also reply to this tweet by sh--ing on Steve with your take on the matter if you'd like.