The Loop
The Jacksonville Jaguars and Buffalo Bills are beefing over "unused tickets" to Sunday's playoff game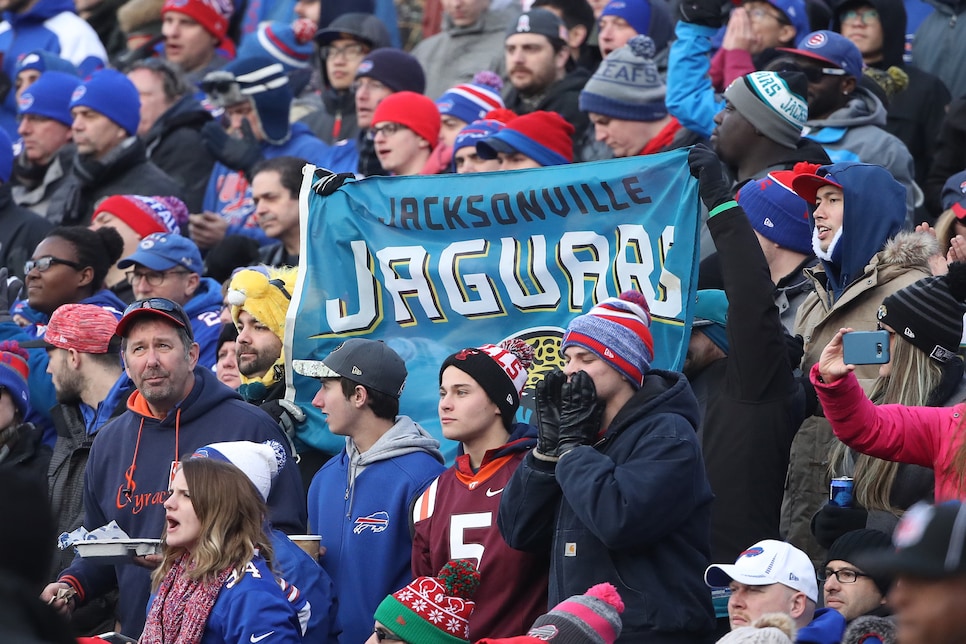 We expected plenty of intensity from the fanbases of two teams with a combined postseason drought of nearly three decades, but now the Jacksonville Jaguars and Buffalo Bills are also beefing over "unused" tickets ahead of Sunday's NFL wild card game. On Wednesday, the official Twitter account (Side note: The Jags' 2007 playoff appearance is the only time either of these teams has made the postseason in the entire Twitter era) of the host Jaguars sent out the following note.
And this didn't go over well with Bills fans. Here was the reply emphatic denial from the team's official Twitter account, which also took a jab at Jacksonville's reputation for not filling its stadium for home games.
You cannot challenge Buffalo sports fandom and expect to get away with it. And considering how well the Bills were represented in Miami last week when the team clinched its first trip to the playoffs since 1999, we're doubting that "unused" claim as well.
Yep, you can bet as much of #BillsMafia is coming to Jacksonville this Sunday as possible. And EverBank Field's parking lot will never be the same.