The Loop
The Hartford Whalers are back!...sort of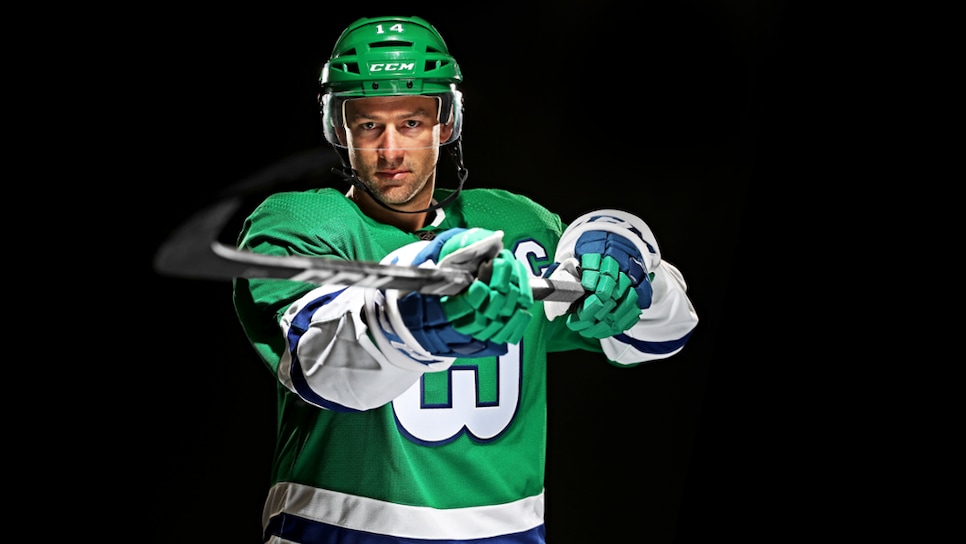 The Hartford Whalers are cream of the hockey hipster crop. They are the archetypal example of a once-proud hockey haven that the NHL uprooted and shipped south. Their story is rife with nostalgia and sorrow. They have a killer jersey-logo combo that still looks great splattered across the front of a New Era. For years hockey fans have clamored for their return, and on Thursday they finally got their wish...well, sort of.
That's right, the Carolina Hurricanes—formerly the Hartford Whalers, ICYDK—are dusting off the mean greens on December 23rd for a "local" rivalry game with the Boston Bruins. Part of "Whalers Night," the Adidas alternates are modeled after the Whalers' iconic 1985-89 look, including that unmistakable whale's tale dubya proudly emblazoned on the chest: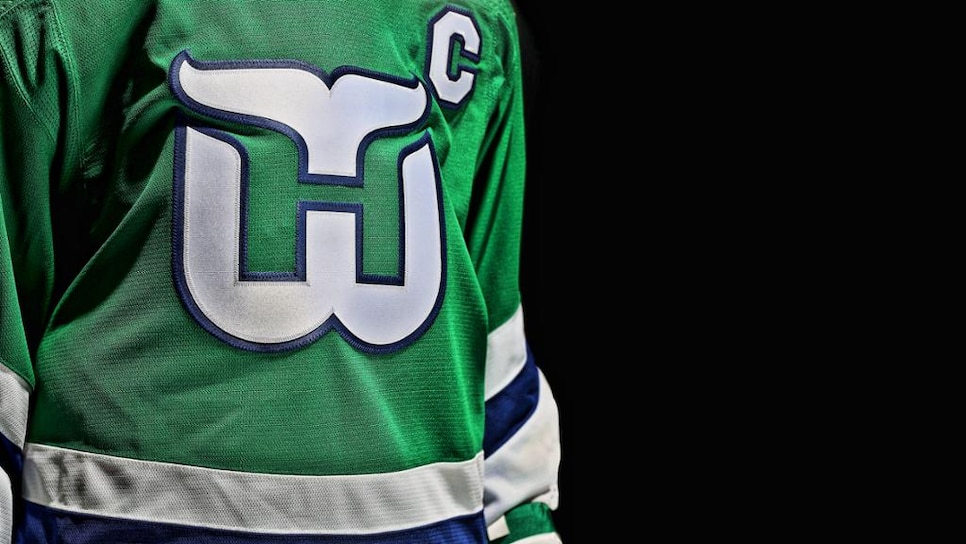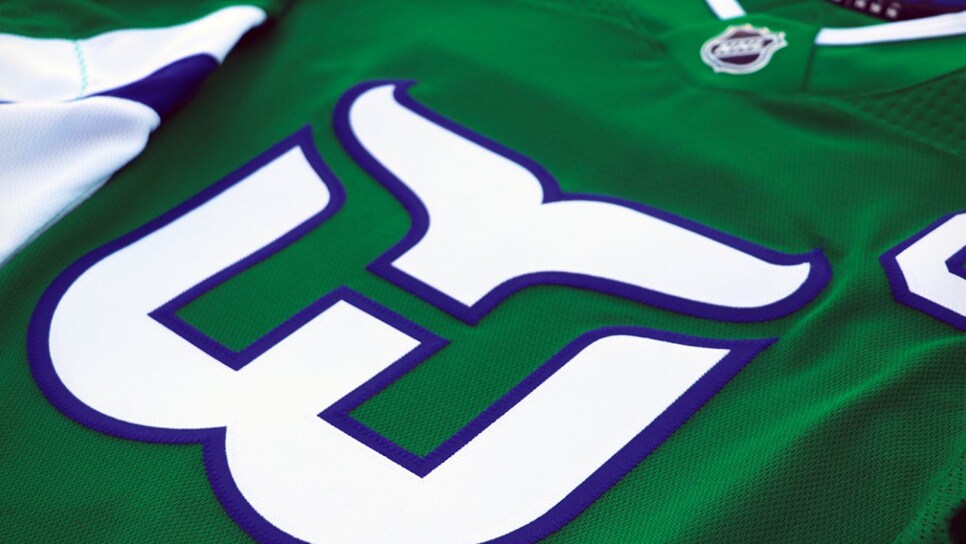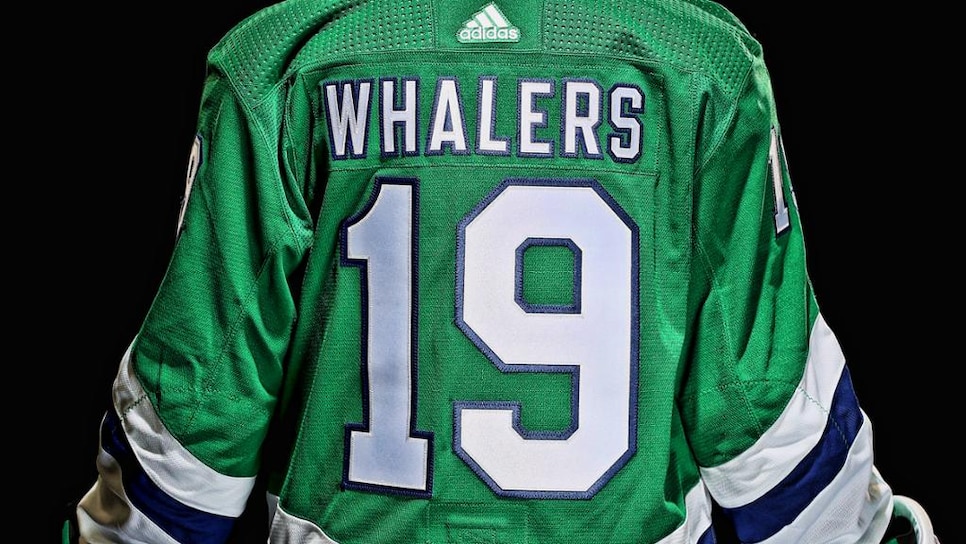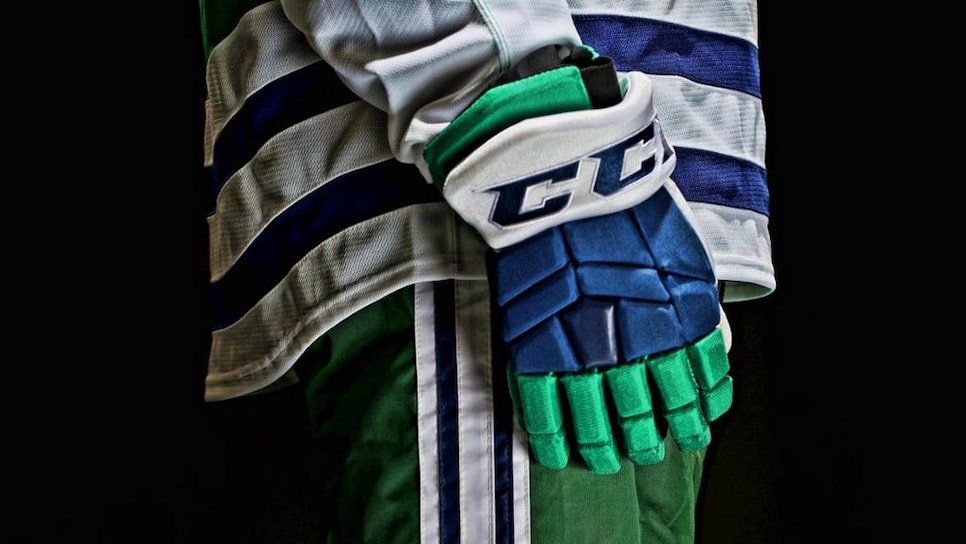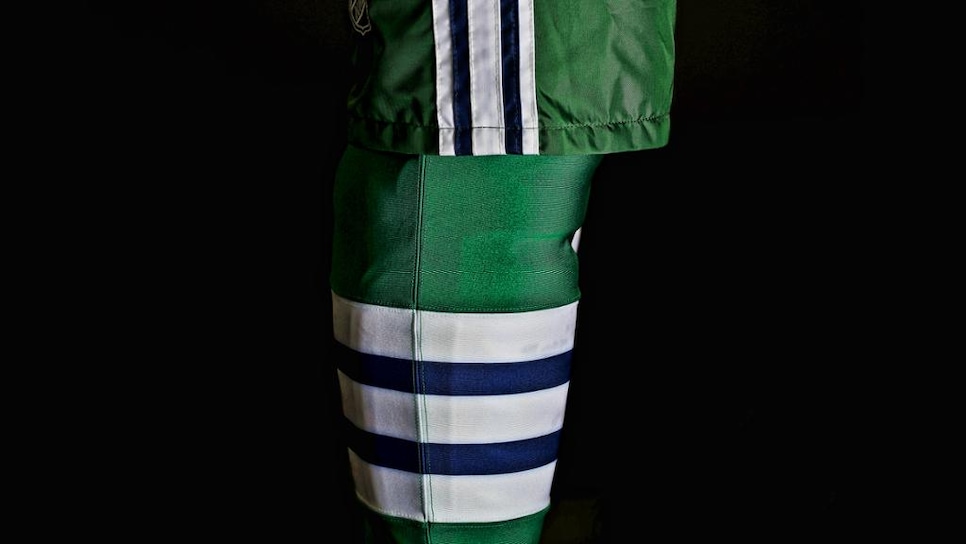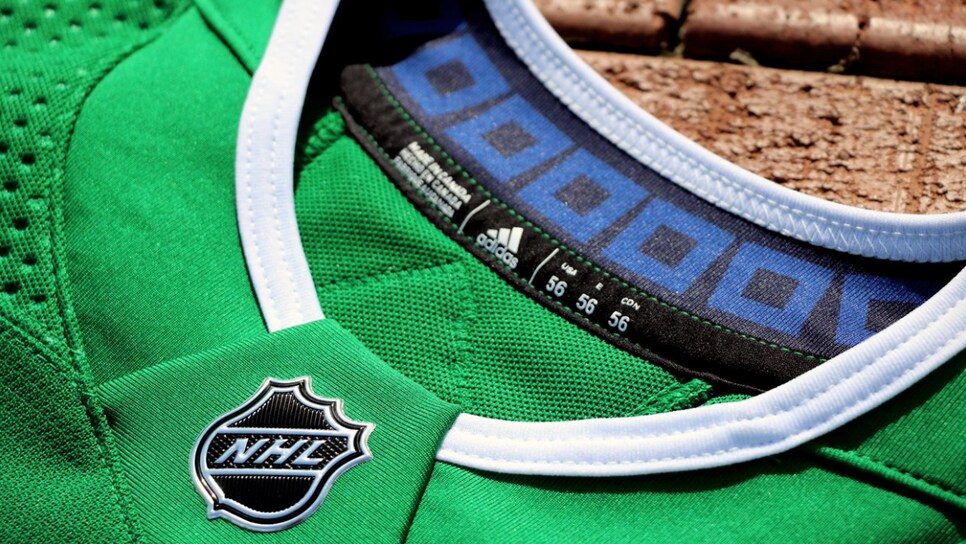 The same Connecticut buffoons who can regularly be found rocking Yankees caps and Brady jerseys, are already screaming "THEY'RE COMING BACK TO HAWTFOD" and "ONE STEP CLOSAH" in the comments, but even if that never happens (spoiler alert: it's never happening), they will at least get a chance to see these faux Whalers in action one last time when they visit the Garden on March 5th.