The Loop
The final minute of the Marshall-Wichita State game took nearly 20 minutes. Yes, really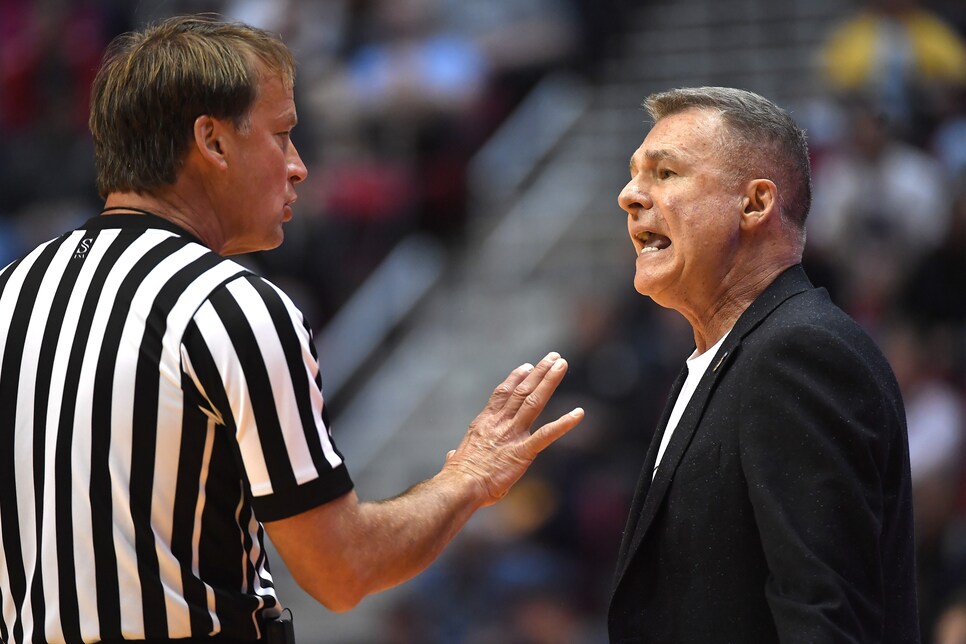 If day one of the NCAA Tournament already turned you into "my bracket's BUSTED" Guy, then day two has treated you very well, because everybody's bracket is going up in flames. The second-biggest upset next to Buffalo's beatdown of Arizona came on Friday afternoon, when 13-seed Marshall defeated 4-seed Wichita State 81-75 for the first tournament win in school history. Unfortunately, the exciting, up-tempo affair was marred by the officiating crew's incompetence in the final minute.
After a Thundering Herd bucket that made the score 78-72 with 2:01 to go, Marshall got the ball back and grabbed an offensive rebound, forcing Wichita State to foul with 54 seconds to go. Marshall missed the first free throw, and Shockers guard/12th-year senior/possible 41-year-old Conner Frankamp buried a deep three to cut the lead to 78-75 with 45 seconds to play. Rather than dribble out some clock, Marshall came barreling down the court and appeared to turn the ball over, but without a clear look, the refs went to the monitors. What happened after that made the pace of play on Thursday of a U.S. Open look like the Indy 500. There were replays, discussions, more replays, more discussions. It was like the zebras were dissecting the damn Zapruder film. How bad was it? The final minute of the game almost took TWENTY minutes:
Burke clarified in a later Tweet that he's only been keeping track of this stat since 2012, and there's likely been some equally egregious final minutes in history, but this is still terrible. We overkill of replay across all pro sports, and it's becoming just as bad in college. It cannot take as long as its taking to make these calls. As a general rule, if a casual fan at home can tell what the call is on the first replay, it should not even take another second to make the correct call. But don't tell that to the broadcasters of these games, who will make sure you know that the officials are just trying "TO MAKE THE RIGHT CALL."
Since no one in their right mind would post video of this fiasco, all we have are some great reactions from fans, analysts and former players on Twitter that sum up the chaos that was this game's ending. By the way, Marshall eventually got possession back and sealed the deal. A call that everyone thought was wrong:
Absolutely brutal. But at least Marshall coach Dan D'Antoni, brother of Houston Rockets coach Mike D'Antoni, is moving on to the next round, and hopefully bringing another awesome suit-shirt combo with him for his next game: