News
The European Tour will try out a shot clock in 2018 to address slow play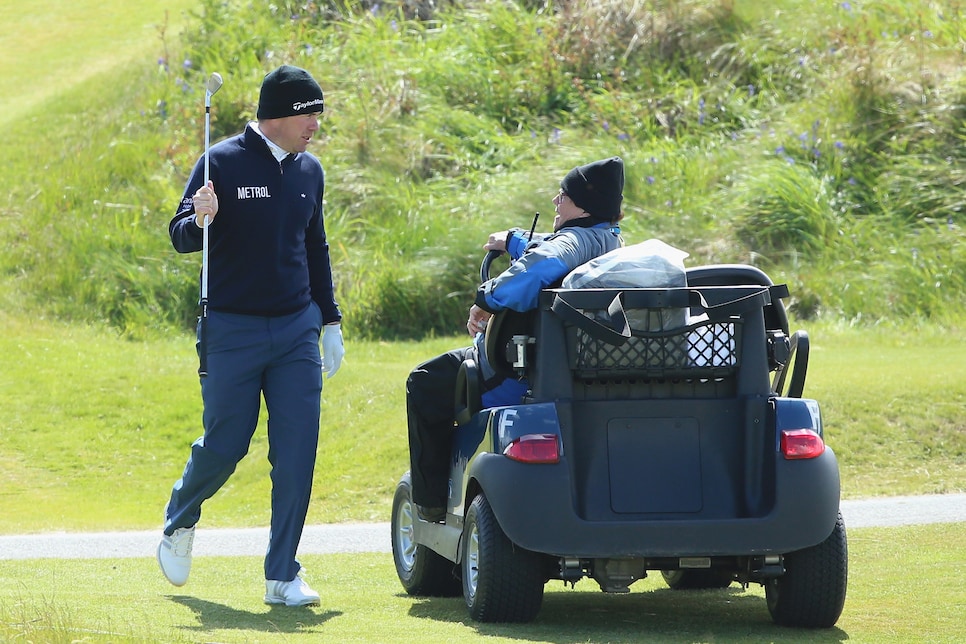 The European Tour will take a major step toward addressing slow play when it implements a shot clock during the 2018 Austrian Open. Players will have a 40-second time limit to hit a shot at the June event, as first reported by the Daily Mail.
Here's how it will work: A referee will follow each group and keep time. The first offense earns a yellow card, but after that, players will be penalized a stroke for each time over 40 seconds.
We'll see what happens when this is actually enforced, but for now, players seem to be in favor of the move.
"What a brilliant idea, and long overdue," Lee Westwood told the Daily Mail.
"It underlines how long 40 seconds is to play a shot and how ridiculous it is that rounds take so long," Andy Sullivan added. "The sooner it's introduced on tour, the better."
"We've discussed it and agreed it should take place. Among the committee, we think it's worthwhile trialling that week in those specific circumstances. The field is not the strongest so it can be shortened without doing anyone too much harm. That allows the opportunity to get around quickly, so that's why it is that week."
However, Howell noted that certain recovery shots -- like those made famous by Seve Ballesteros -- wouldn't happen under such a strict time restraint. As a result, he doesn't sound sold on the idea.
"You won't have time to work out shots like that if you've only got 40 seconds, which is a big negative," Howell said. "We're not suggesting this is how professional golf should be in the future."
This isn't the first time the European Tour has experimented with a shot clock to speed up play. In May, the GolfSixes team event also had a strict 40-second limit, which was enforced when Paul Peterson was hit with a one-shot penalty for taking too long to play a shot. That tournament actually featured a big clock counting down like the NBA does above its backboards.
Before that, Glen Day in the third round of the 1995 Honda Classic was the last player to get penalized for slow play on the PGA Tour. More recently, 14-year-old Tianlang Guan was penalized for taking too long to play a shot at the 2013 Masters, but that event is run by Augusta National Golf Club and not the PGA Tour.
We'll have to wait and see what effect the European Tour's decision for 2018 has -- and whether the PGA Tour will do anything to follow suit.
"My dad has said it's been talked about in player meetings since he was a rookie," Bill Haas, whose dad, Jay, was a PGA Tour rookie in 1977, told the AP's Doug Ferguson earlier this year. "What are we going to do about it?"