The Loop
Watching European Tour pros heckle each other will make you wish there was heckling in golf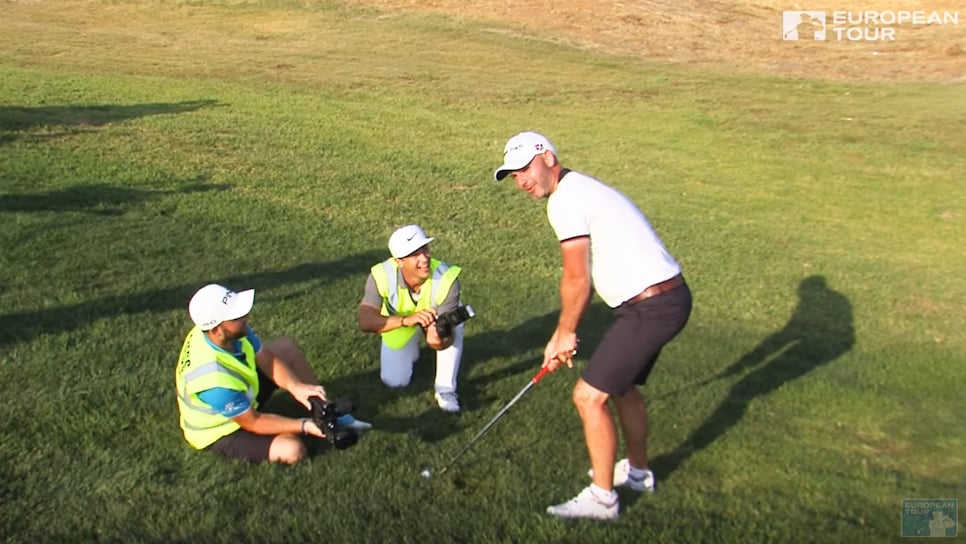 Ever wonder what golf would be like if heckling was allowed? We're not talking about the weak kind of heckling from fans that occurred at last year's Ryder Cup, but from golfers themselves. Well anyway, now we have an idea.
The European Tour's latest fun video centers around four players -- Andy Sullivan, Nicolas Colsaerts, Thorbjorn Olesen and Paul Waring -- heckling each other as they try to hit shots. And they try out everything from your garden variety heckling of yelling in someone's backswing to blowing an air horn to even soaking each other with water guns and playing badminton while someone lines up a putt. Yeah, things escalated pretty quickly. Have a watch:
Of course, we don't expect these types of shenanigans to be added to any actual tournaments anytime soon. But in the meantime, for these four players, it should make hitting a golf shot in complete silence and stillness seems a lot easier.