News
PGA Tour hands out first slow-play penalty since 1995(!) at Zurich Classic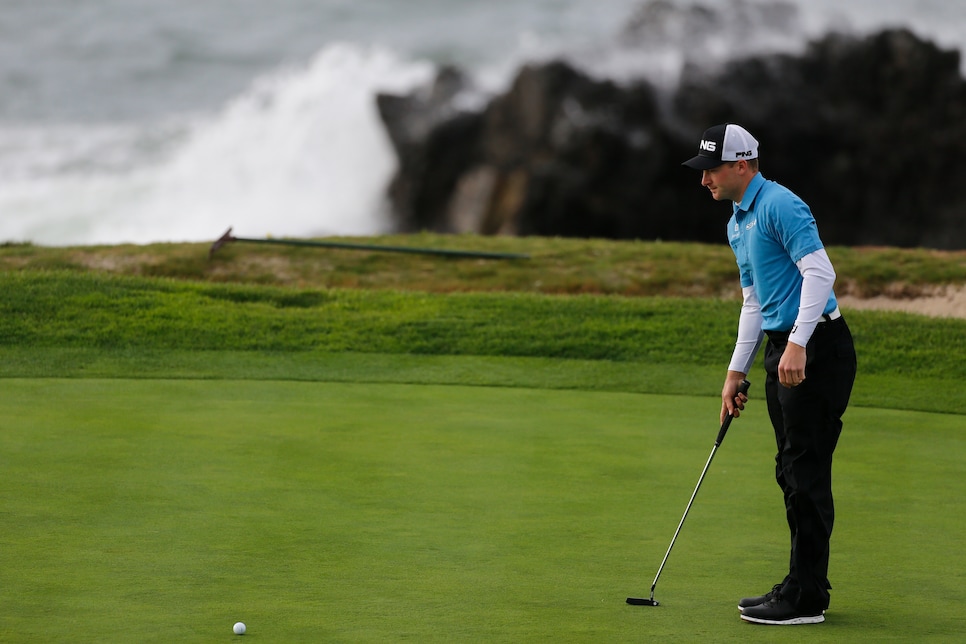 It didn't come out until Friday that the PGA Tour handed out its first slow-play penalty in more than two decades during the first round at TPC Louisiana. And in the spirit of the tour's first official team event since 1981, it was a true team effort.
The Miguel Angel Carballo/Brian Campbell pairing were penalized a shot in their opening round. As alternates, Campbell, a rookie, and Carballo were paired together for the event and were the final group to tee off on Thursday morning, with PGA section pros Kyle Ramey and Phil Schmitt.   The group was first put on the clock on the 10th hole, with one of the section pros receiving a bad time on No. 11 at TPC Louisiana. One hole later, Carballo took more than the allotted 40 seconds to play his shot and received a bad time, with Carballo and Campbell being warned that another bad time would result in a penalty. Campbell then got a bad time on the 14th hole.
Both players tried to protest the penalty but to no avail. With the additional stroke, the duo shot a first-round 74 in foursomes to place them near the bottom of the leader board heading into the second round.
"I felt it was a little unfair, but there's nothing we can do about it now," Campbell said prior to teeing off on Friday. "Just have to move on and focus on the second round."
Previously, Glen Day in the third round of the 1995 Honda Classic was the last time the PGA Tour doled out a penalty for slow play. More recently, 14-year-old Tianlang Guan was penalized for taking too long at the 2013 Masters, but that event is run by Augusta National Golf Club and not the PGA Tour.
(Additional reporting from Brian Wacker at TPC Louisiana.)