Growing Pains
The CW switched off LIV Golf's big Sunday finish, and the list of TV programs it aired instead is something else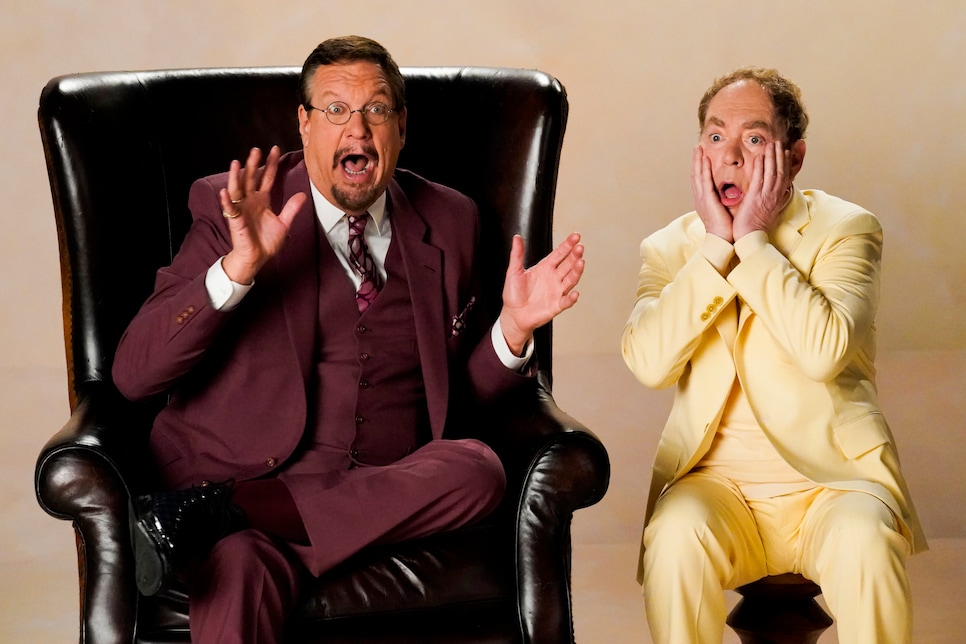 LIV Golf's latest tournament in Tulsa produced about the most dramatic finish possible for the new tour, a playoff between arguably its two best players (and Branden Grace). But in some locations in the U.S., if you hoped to catch Dustin Johnson battling Cameron Smith (and Branden Grace) in extra holes, you were treated to a different dynamic duo: Penn & Teller.
Yep, the CW pulled a magic trick of its own, making the final few holes of the tournament disappear off TV screens around the country. Abracadabra!
But this wasn't just in New York. It happened all around the country due in part to LIV's TV deal with CW, which began this year. Unlike a traditional deal in which the network pays for the broadcast rights (and assumes production costs), LIV pays for all those costs and in return gets a split of ads. Remember all those "One Tree Hill" jokes?
LIV Golf events are then shown in windows of coverage on CW affiliates across the country, but the affiliates (apparently) are not obligated to show any golf outside of those times. So when a two-hour weather delay during the final round caused a late finish that dragged past the expected 6 p.m. EDT sign-off, many affiliates across the country made the decision to return to their already scheduled programming. Given LIV's meager TV ratings from its first few events in 2023, perhaps a Penn & Teller special made more sense for these affiliates to show. Ouch. And, yes, LIV fans could switch over to the CW app to watch the tournament's conclusion, but still, ouch.
But it gets even worse—or better depending on your perspective! The list of programming shown instead of LIV Golf's finish is truly something to behold. Let's have a look!
News. Variety shows. Game shows. A parade. Something called "Murdoch Mysteries." Old sitcoms. Old dramas. DAWSON'S CREEK! Talk about running the gamut. And apparently, the transition away from the golf was pretty abrubt!
Tough look for Greg Norman and Co. Mind you, in LIV's defense, networks broadcasing PGA Tour or LPGA events find themselves having to cut away as well when the tournament runs long. But for the PGA Tour at least they usually stay on longer during the FINAL round. And if they do have to sign off, the broadcast is usually pushed to another Golf Channel, so you don't have to go searching on your computer or phone to see the finish. Having no other place to put the TV broadcast is what made this different.
And frustrating for fans who were excited to see what was looking like an exciting finish. Some people knocked the CW/LIV by mentioning the NFL's infamous "Heidi" game, when NBC switched off the Jets-Raiders game and missed two Oakland TDs in the final minute. That was a bad job by NBC, no doubt, but that was in 1968! And it's why most sports broadcasts remain on air past their alloted time even if they're not over.
Anyway, by all accounts LIV had it's most successful domestic event in Tulsa, drawing big crowds and producing a big-time finish. Most people watching on the CW at home, however, saw just about anything other than the tournament's finish. Now excuse me, please, because it's time for a Dawson's Creek re-watch.