The Loop
The Cubs are in need of a part-time mascot handler...in addition to runs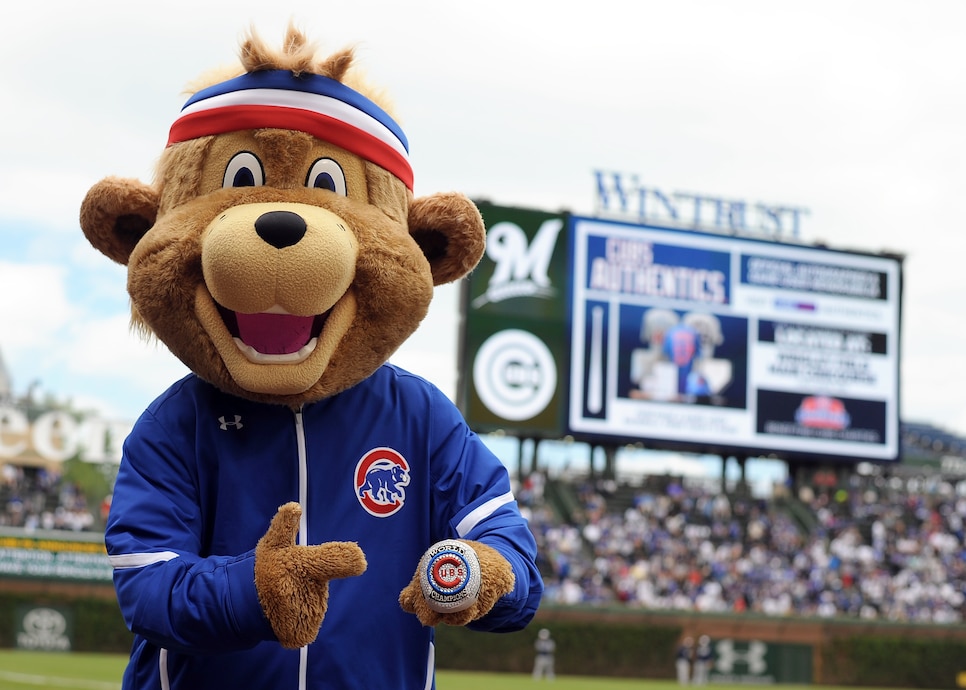 Attention, fans of baseball-adjacent jobs: If you live in Chicago, need some extra cash and don't mind working for a dancing anthropomorphic bear, have we got news for you!
Five games into the 2018 campaign, the Chicago Cubs are in need of the following: Base hits, the ability to occasionally take a pitch, and, most importantly, someone to handle their mascot while they're working out that other stuff. The position, which is about to destroy the grammar of this sentence, is officially called Part Time Handler, Mascot Program and frankly, it's the most pressing of the three. Hits and plate-patience will come around, but if we know anything about Cubs fans, it's that they're not really excited or loyal about their team.
Here's the official job description: "The Part Time Handler, Mascot Program will assist the Mascot Coordinator during all gameday and non-gameday appearances." So if we're reading this right, this person will assist the person handling the person inside the bear suit. It sounds funny, but have you ever tried to run laps wearing 85 pounds of sweaty rubber and harvested dog-fur? (I mean, I'm guessing.)
Responsibilities include the following phrases that make the sustained throwback fun of a mascot seem like a life-deadening corporate slog:
Support the Mascot Coordinator and Manager, Brand Activation in creating and implementing an in-game repertoire and schedule for all home games and special events. Jeez that's a lot of words for "make funny bear dance." Also, baseball fans, some quick trivia: Who was the Manager, Brand Activation for the 1927 Yankees? Answer at the bottom.*
Aid in managing and maintaining mascot costumes, outfits, props, vehicles and other program required items. I also manage and maintain my son's clothes and laundry required items. It's not an especially fun maintaining. Also, did you see how they snuck "vehicles" into there like we wouldn't notice? "You have to launder the bear's floral-shirt getup for Margaritaville night and also occasionally change the oil in the golf cart.
Assist the Mascot Coordinator in creating new entertainment and building on past successes for use at performances, including pre and post-game festivities, in-ballpark interaction and improvisation and off-site event entertainment. Glad you asked, Mr. Epstein, I am an outgoing team player dedicated to the field of building on past successes for post-game festivities, in-ballpark and interaction and improvisation. I can also do the splits and dance to Kris Kross when required.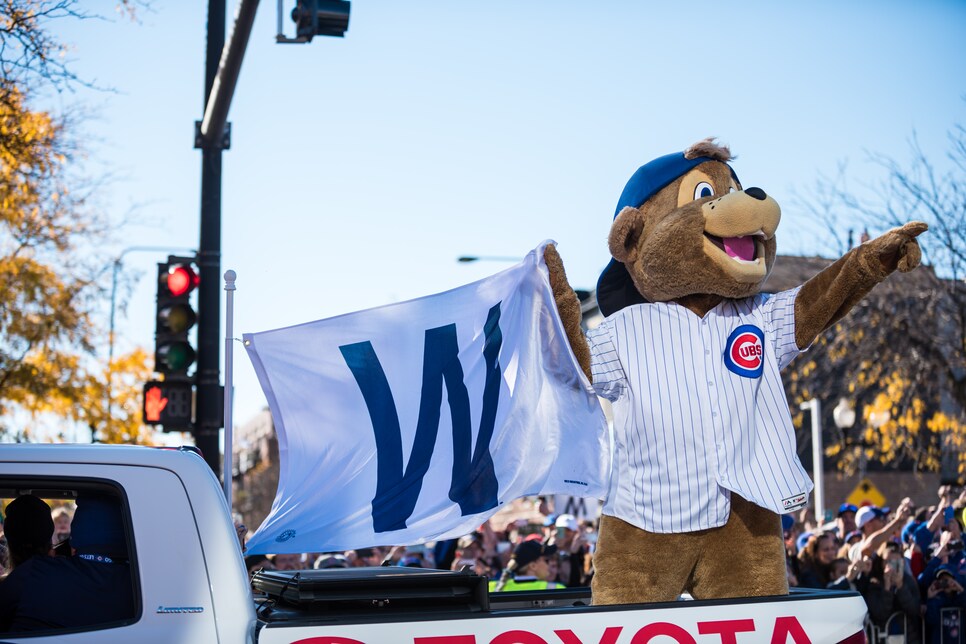 Attend MLB mascot conferences/events and other workshops. Wait wait, they have mascot conferences? There are workshops? Can I expense one of these? (Ed. note: No.)
Represent the Chicago Cubs in a professional and appropriate manner at all times. When helping the mascot high-five children running the bases after the games on Kids' Day, please try not to be hammered.
Actively contribute to the goals of the Marketing Department and the organization to promote the Chicago Cubs throughout the community from a branding, ticket sales, community relations and publicity standpoint. AAAAAAAUGH WHY ARE YOU MAKING THIS SEEM LIKE THE OPPOSITE OF FUN
Qualifications include the ability to work a non-standard schedule (they have night baseball in Chicago now), a proven ability to excite and motivate a crowd (important, as the Cubs lacked this from 2005-2014) and the ability to relate to "various personalities and actions" (i.e. not get all whiny when Randall Simon punches you in the face).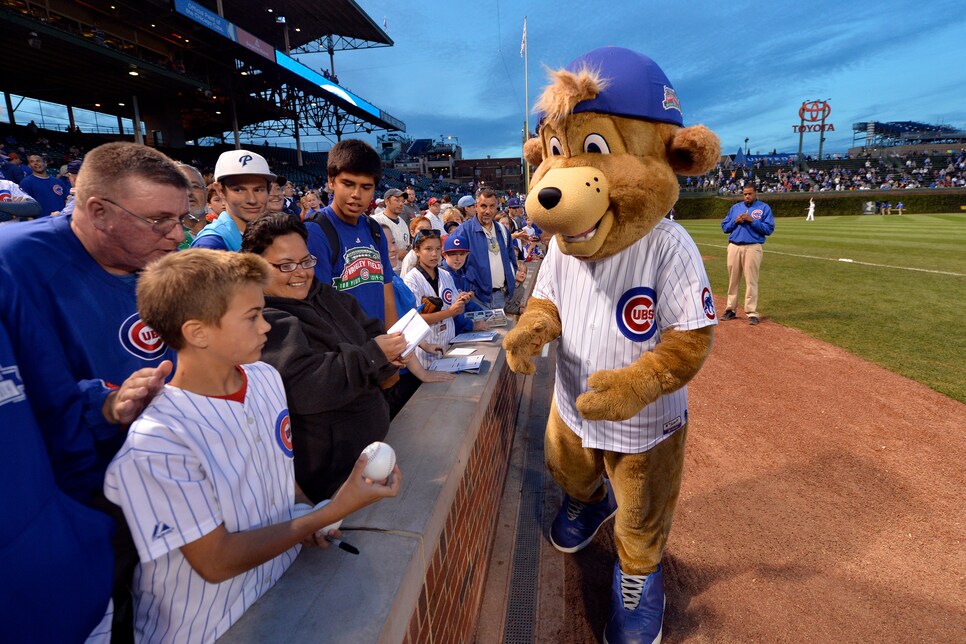 Bonus points if you have one year of mascot or cheerleading experience at a professional or collegiate level (costumed Legion ball yokels and minor-league Bananas need not apply), a strong knowledge of the Cubs' history and fanbase (it's basically just Xanax and Bud Light, you can figure out the rest of it) and a "keen sense of humor," a requirement for all mascots, even if you're a nun.
(You can apply here, just wait until I'm finished.)
*Did you really look down here for this