The Loop
15 most bizarre minor-league baseball mascots in America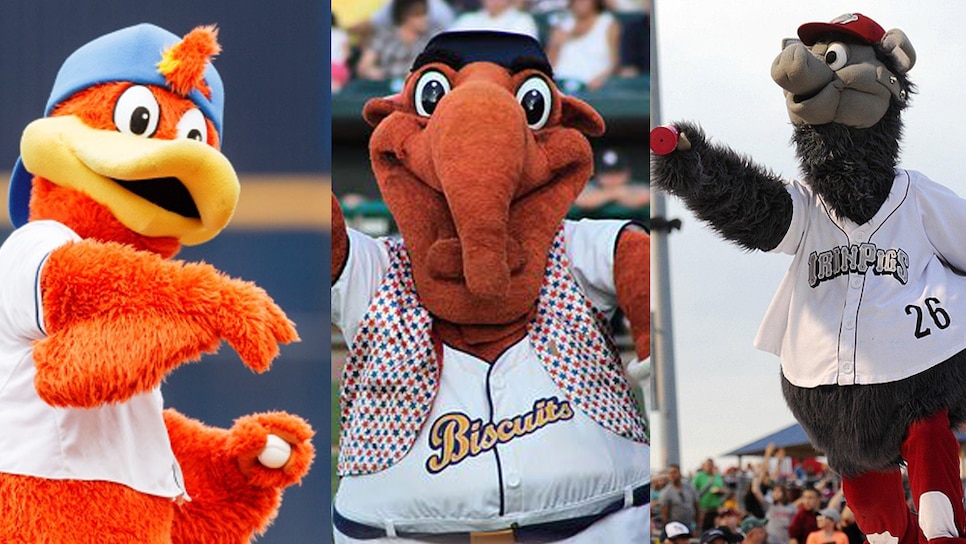 Minor league baseball is as American as V8s and apple pie. From the warm summer evenings to the mountains of spilled Cracker Jacks, the star-spangled iconography runs marrow deep. But despite the patriotic pageantry, no tradition screams "America F*CK YEAH!" from the back of a lightning-clawed eagle quite like the mascots—a technicolor mélange of local lore, misguided marketing, and shameless bravado that prove it's always better to swing for the fences than to go down looking. So with baseball season upon us and the perpetual need for something to laugh at held firmly in mind, we proudly present the 15 most ridiculous minor league mascots in America. Batter up!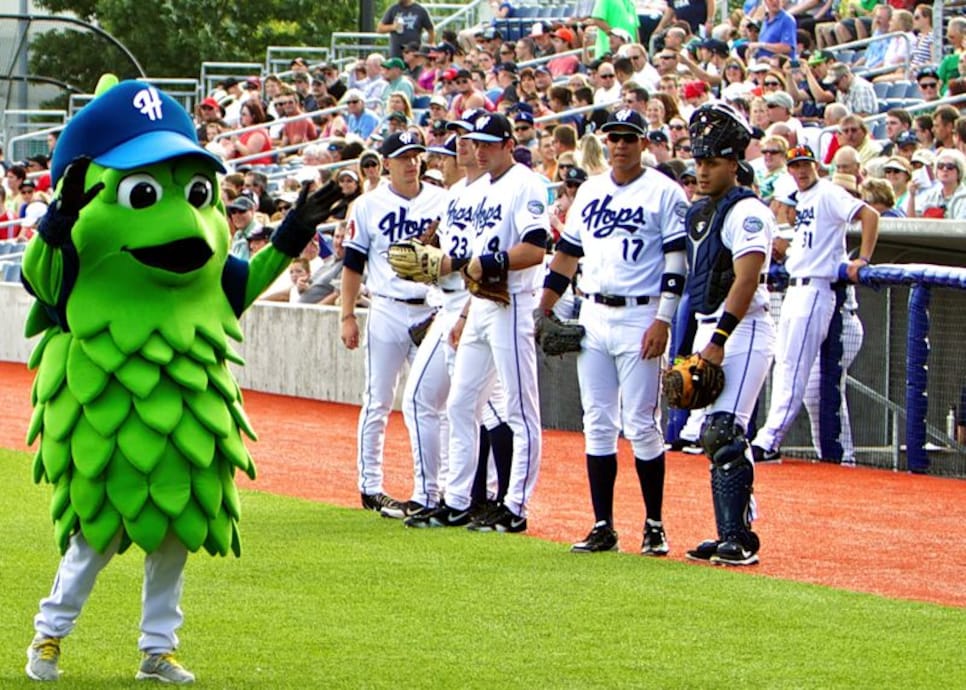 Affiliate: Arizona Diamondbacks
Baseball and beer are a match made in sports heaven, a fact not lost on the Hillsboro Hops. Nevermind that their mascot Barley (subtle, we know), is literally just a plant in a hat, the Hops—located in the heart of Oregon's craft brew country—are somehow one of the least absurd inclusions on this list.
Affiliate: Seattle Mariners
The LumberKings won 86 games last year, earning the right to call themselves Midwest League royalty. With a name like the LumberKings, though, we'd be surprised if there weren't a little pine tar involved.
13. Traverse City Beach Bums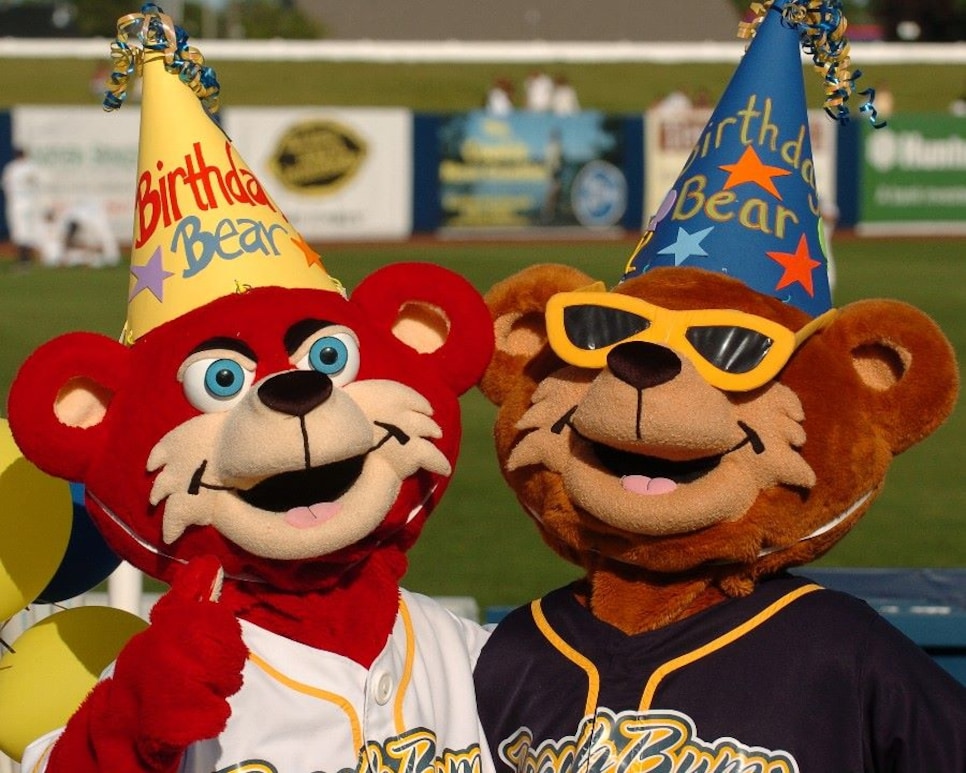 Location: Traverse City, MI
Affiliate: Frontier League
At first glance, the Beach Bums sound like they might play in Fort Lauderdale, Malibu, or even Atlantic City, but nope. They're instead from beautiful Traverse City, Michigan, thousands of miles from the nearest palm tree, pinã colada, or tan. Quick, somebody tell Jimmy Buffett to cancel his flight.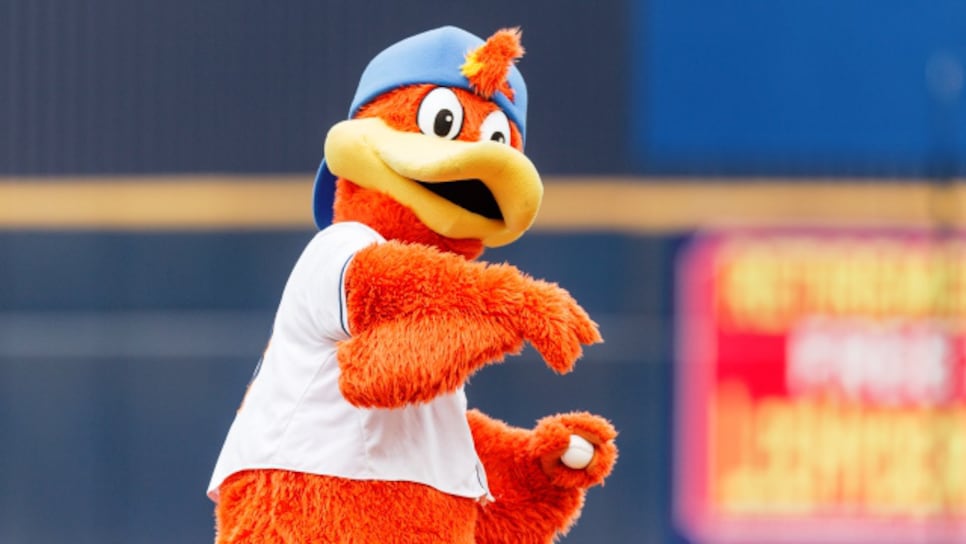 Affiliate: Cleveland Indians
One part Mighty Duck, one part NASCAR tramp stamp, Homer—the Rubber Ducks' fire-throwing, tire-smoking mascot—is not fit for your f*cking bubble bath. Then again, Akron doesn't really strike us as a big bubble bath culture anyway.
11. Richmond Flying Squirrels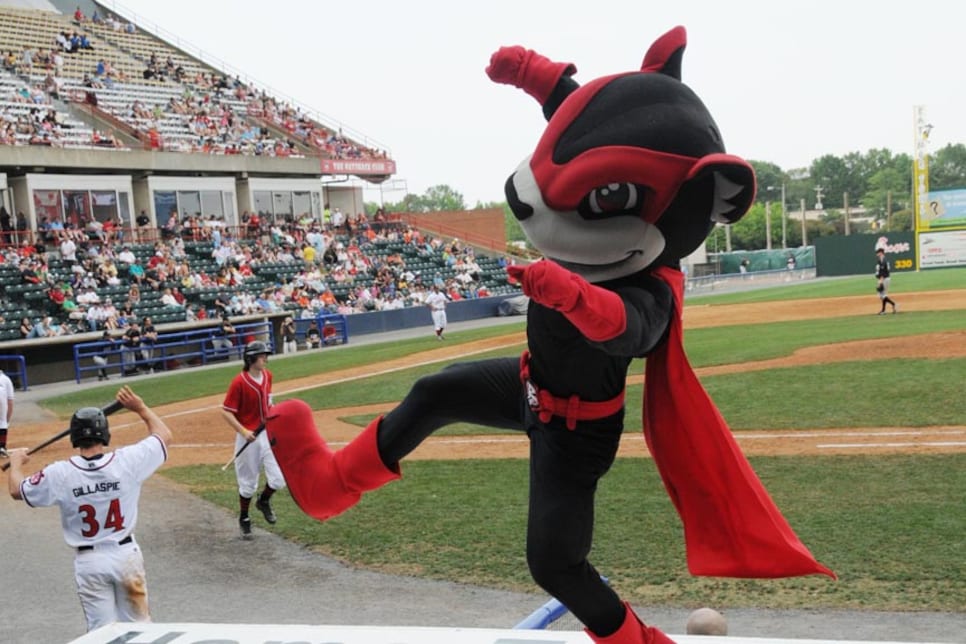 Affiliate: San Francisco Giants
Imagine being the graphic designer tasked with making a flying squirrel look "intimidating", "fresh", and "millennial" on the budget of a minor-league club from central Virginia. On second thought, don't, and just be happy that's not the card you were dealt in this life.
10. Vermont Lake Monsters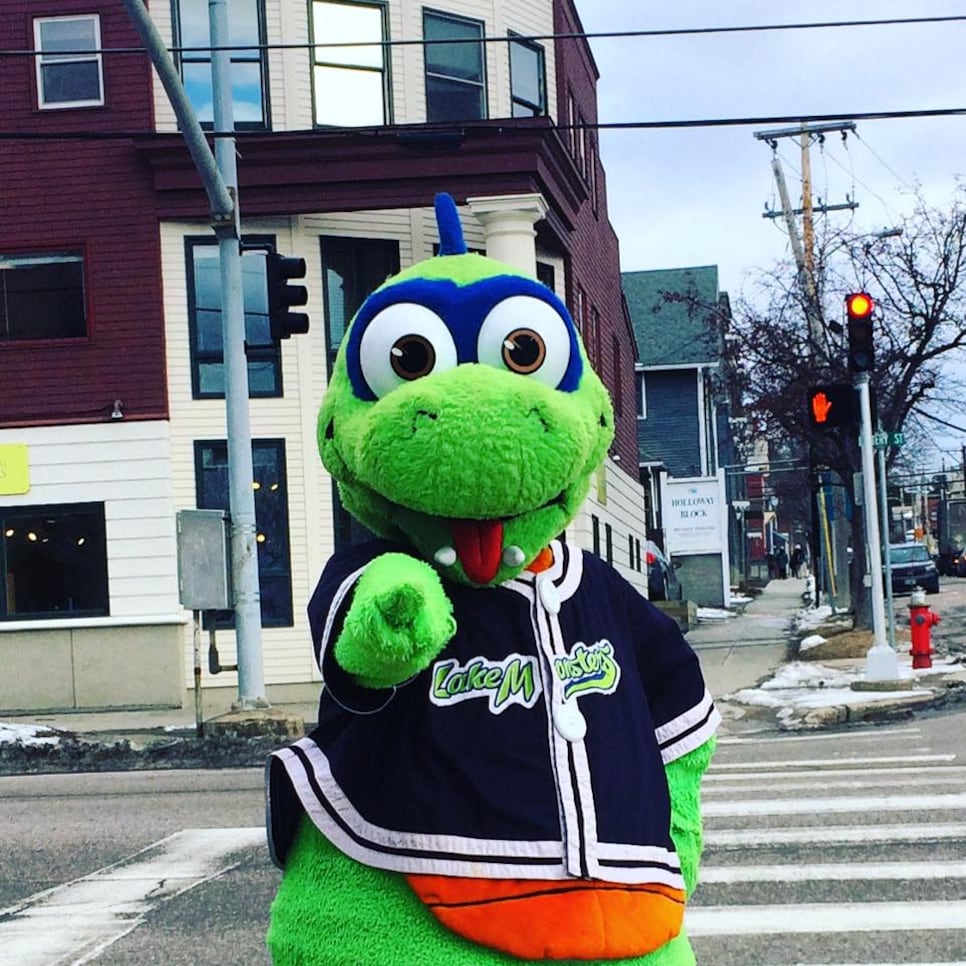 Affiliate: Oakland Athletics
Champy is to Lake Champlain what Nessie is to Lochness—a local legend/tourism boon that permeates every kitchy corner of northern Vermont, including (but by no means limited to) minor league ball. Needless to say, this menacing (lol) mascot strikes fear into the hearts of batters and boaters alike.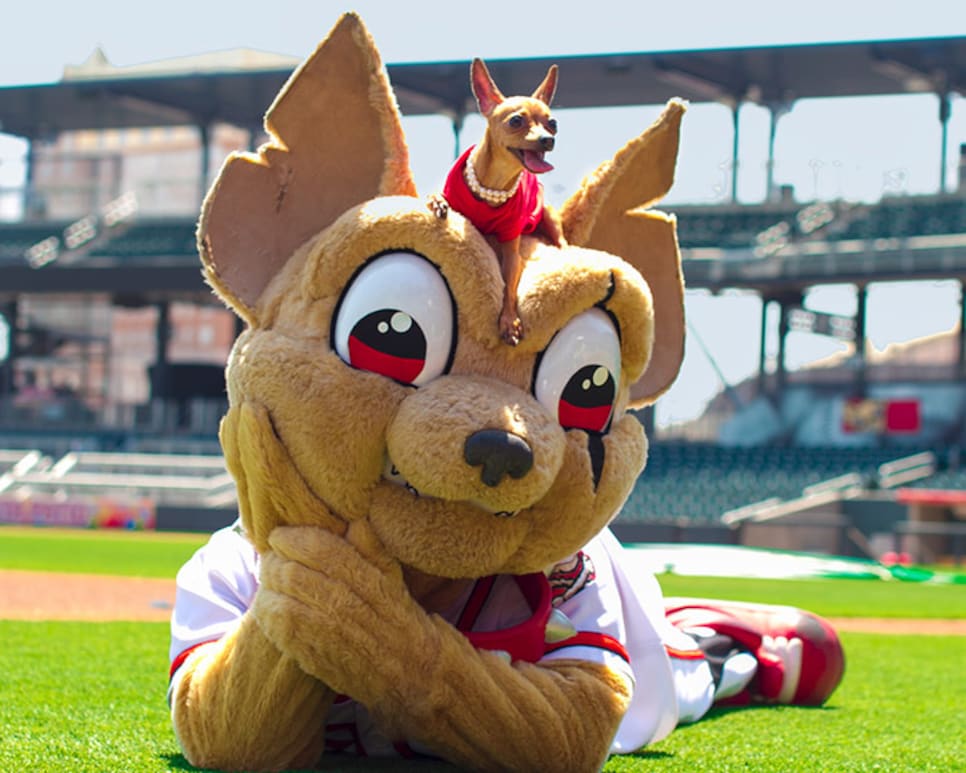 Affiliate: San Diego Padres
Remember Taco Bell's iconic talking Chihuahua in the late '90s? Well, if you told us that dog retired, moved to West Texas, and bought this Padres Triple-A affiliate with his "Drop the Chalupa!" royalties, we wouldn't even bat an eye.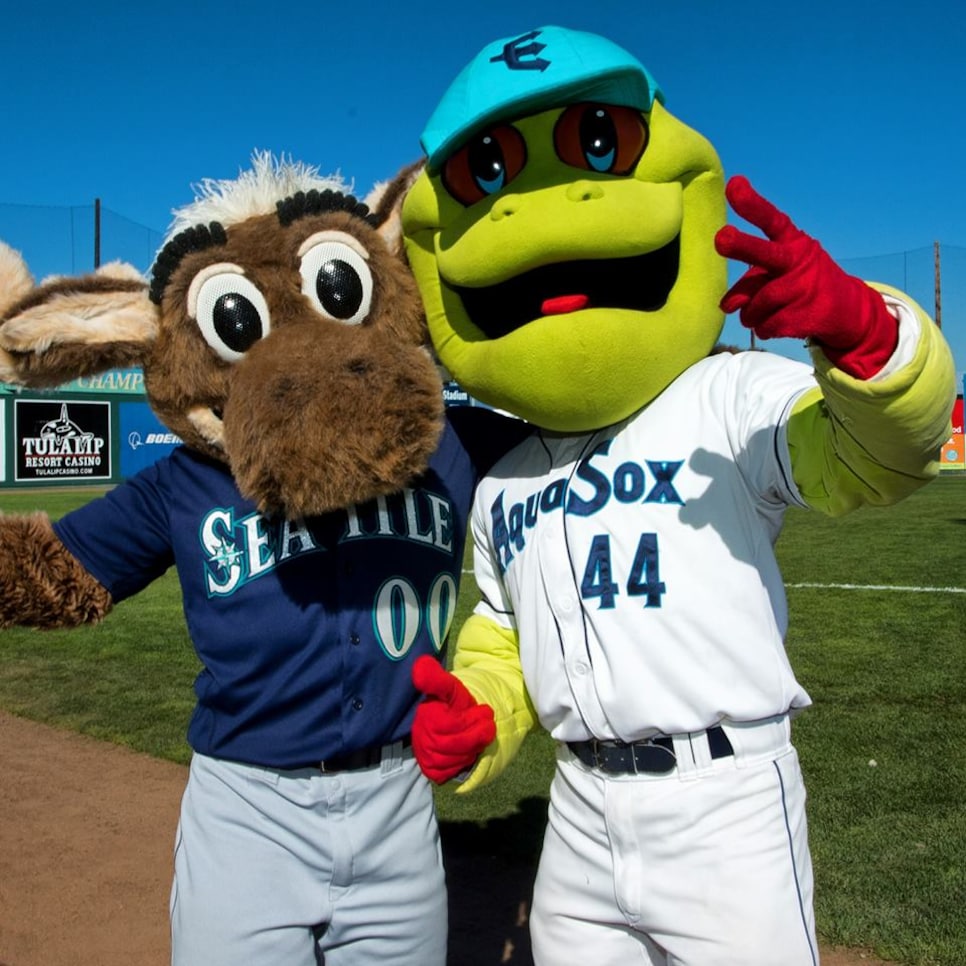 Affiliate: Seattle Mariners
In case the MLB's red and white stockings just aren't flashy enough, don't worry—Everett, Washington's AquaSox have your toes covered. Why is their logo a tropical tree frog playfully staring at you while it licks a baseball? We don't know and, quite honestly, don't want to.
7. Lehigh Valley Iron Pigs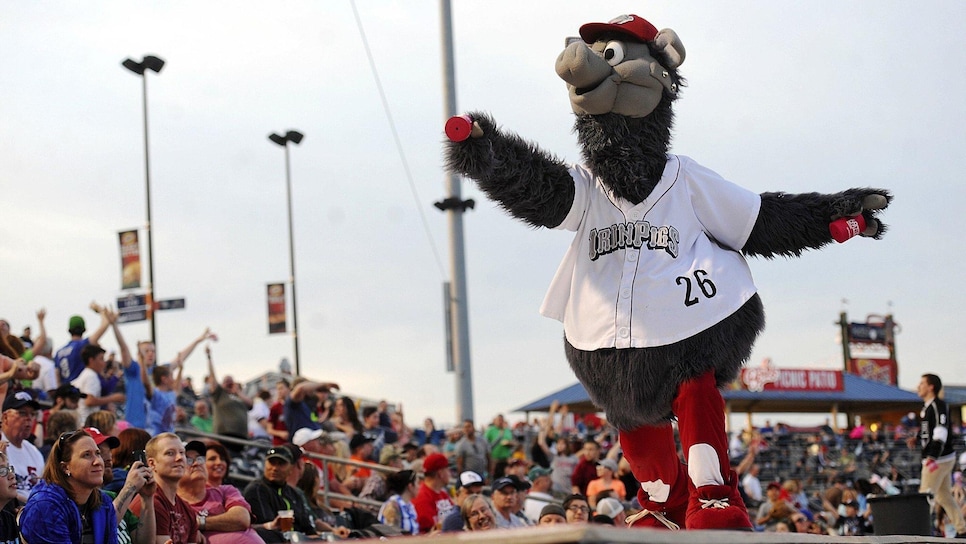 Affiliate: Philadelphia Phillies
"Dad, what is an iron pig?" "Well, son, it's an armored sow prized by illegal hog-fighters for its ferocity and ability to endure large amounts of damage without tiring." – A cross-generational lesson in bullshitting, courtesy of the Lehigh Valley Iron Pigs.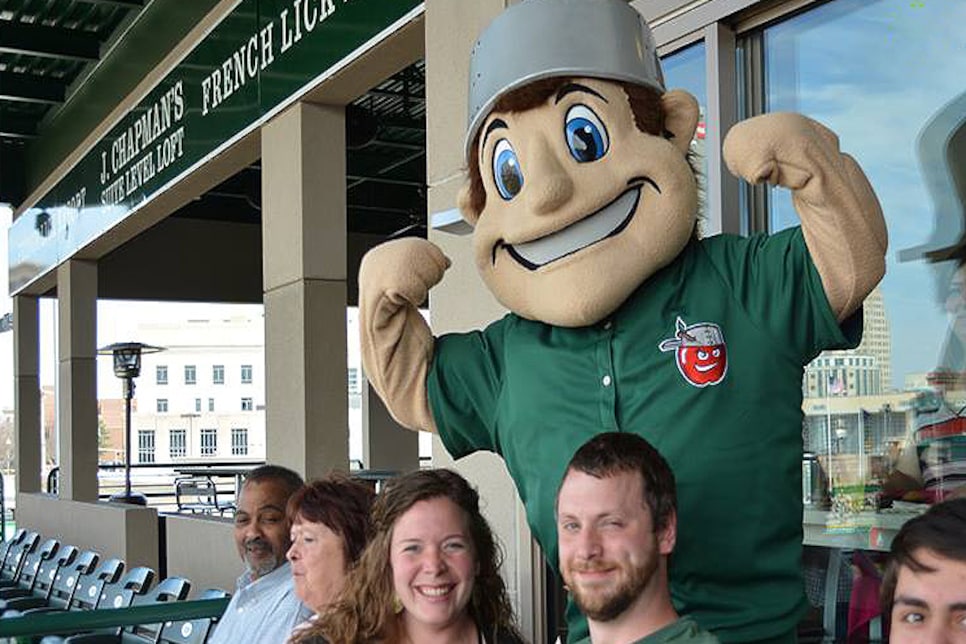 Affiliate: San Diego Padres
On March 18th, 1845, John Chapman—better known as Johnny Appleseed—passed away in Fort Wayne, Indiana at the age of 70. Over 170 years later, Fort Wayne is still paying tribute to the tin-hatted conservationist with their Class A Padres affiliate, the TinCaps. The fact the TinCaps wear regular batting helmets and not kitchenware, however, feels like a big miss.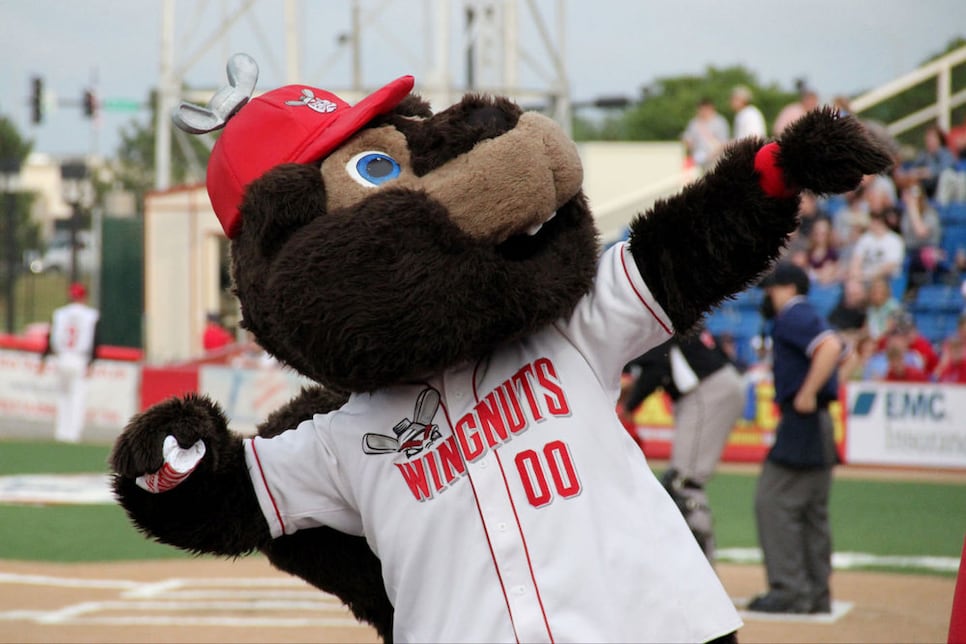 Affiliate: American Association of Independent Professional Baseball
Why be yet another Cougar or Bulldog when you can be a Wingnut? No really. We're actually asking. Why, dear god, why?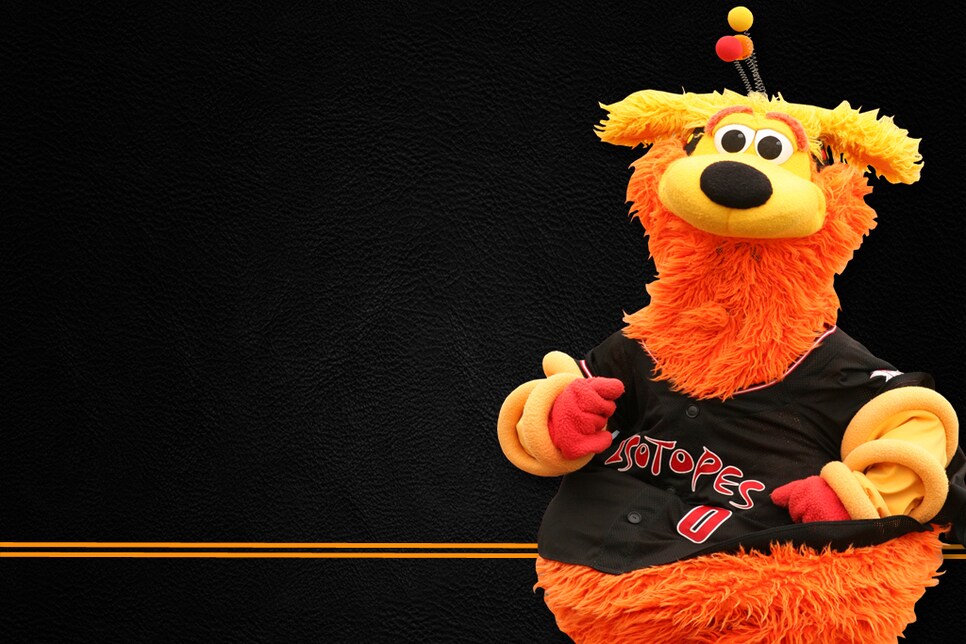 Location: Albuquerque, NM
Affiliate: Colorado Rockies
Let's be very clear: This is a real team in a real life city named after The Simpsons animated counterpart. If the MLB were even half this awesome (and/or strange), it would still be America's pastime.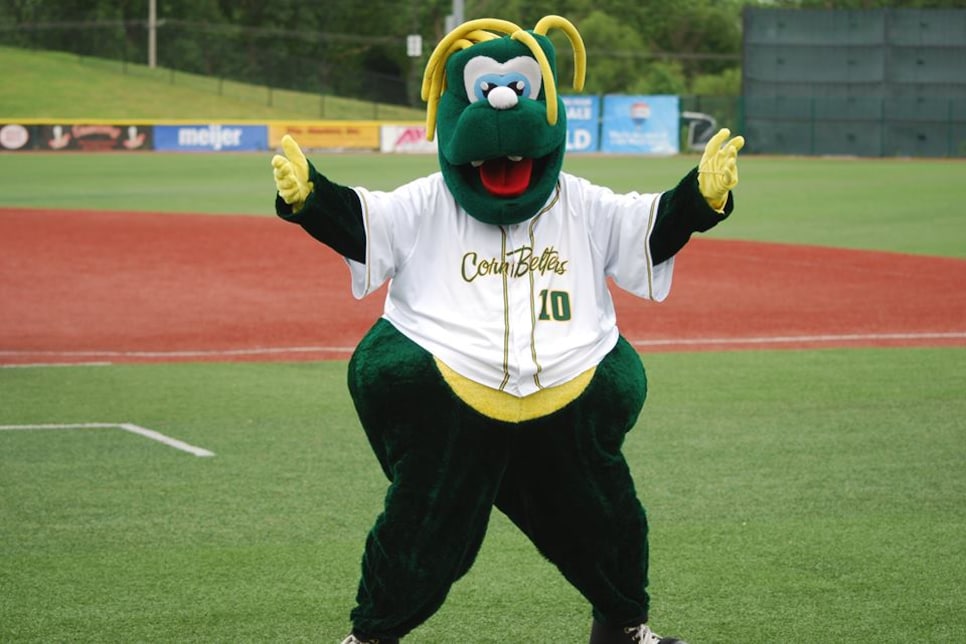 Affiliate: Frontier League
While the grammatical hilarity of a team from Normal, Illinois dubbing themselves something as bizarre as the "Cornbelters" is not lost on us, but once you see the logo, there's only one question left to ask: What is that cob smoking and where can we get some?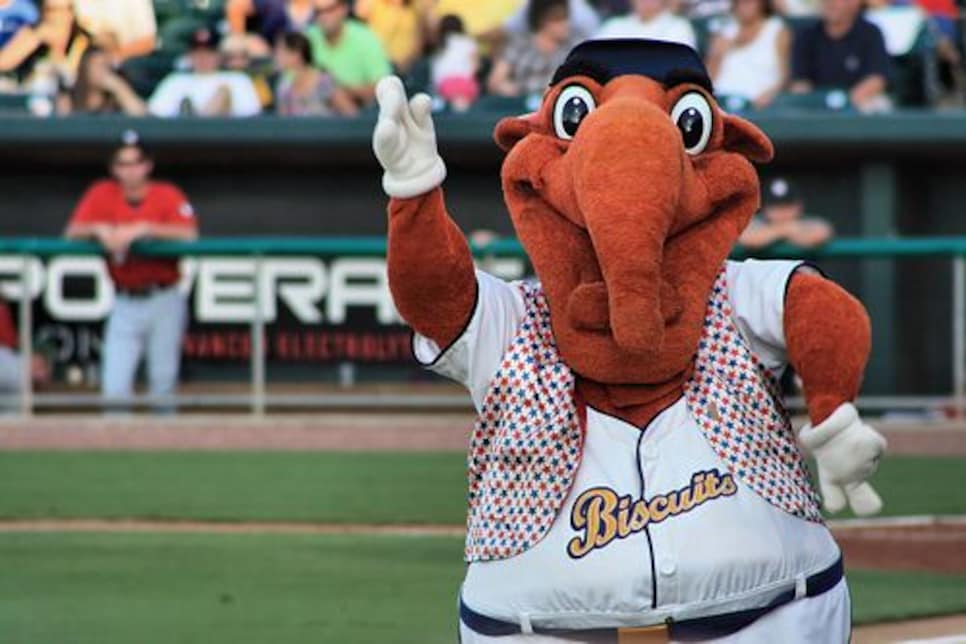 Affiliate: Tampa Bay Rays
The Deep South is proud of its comfort food…so proud, in fact, that they named their Rays affiliate after a damn biscuit. Please note the pad of butter for "Monty's" tongue, because apparently the stick and a half already baked into the thing weren't enough.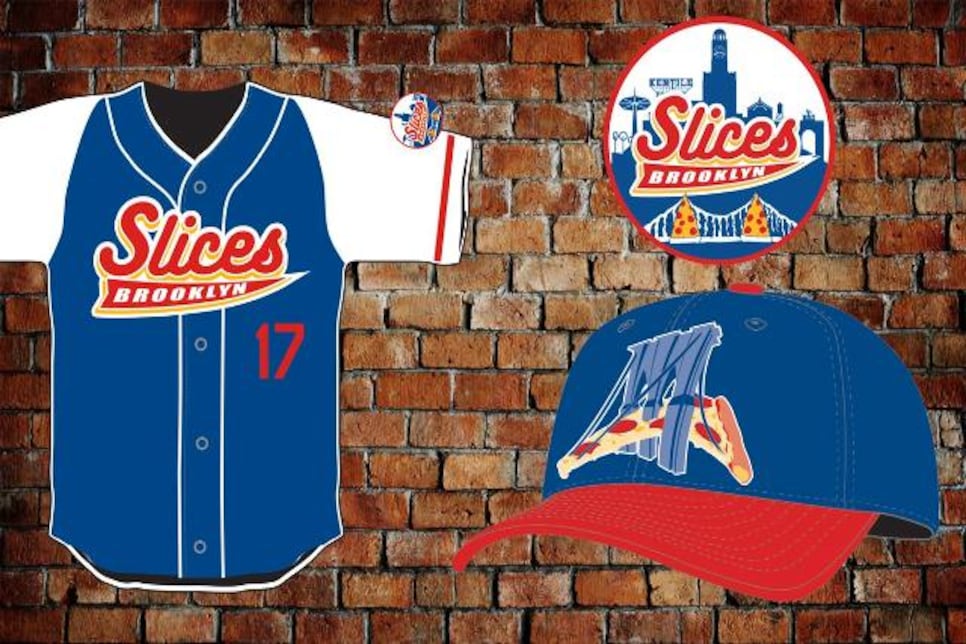 This is actually a one-game promotion for the Brooklyn Cyclones, but the so-called "Slices" were simply too greasy and glorious to exclude. You'll also want to get that fork ready for the Myrtle Beach Pelicans as well, who will temporarily transform into the "Deep Dishers" on August 4th. Let the pie wars begin.