The Loop
The Anaheim Ducks are bringing back the Mighty Ducks logo, but there are just a few problems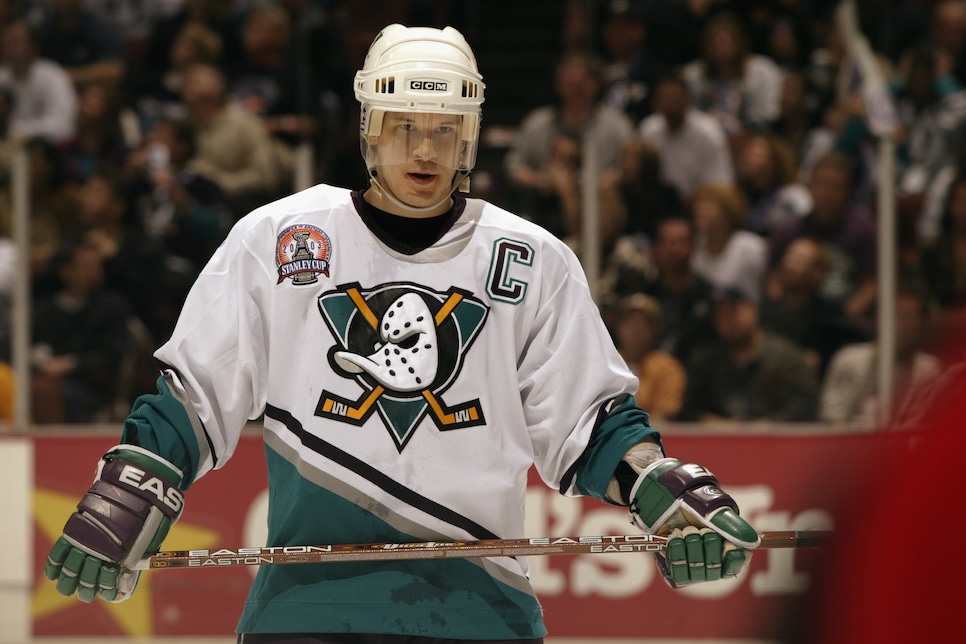 On Saturday, the Anaheim Ducks finally came to their senses, unveiling a third alternate jersey that features the franchise's old Mighty Ducks logo, also known as the GOAT of sports team logos. Why they ever went away from it in favor of their current, black and orange monstrosities is still a mystery. Unfortunately, the switch proved to be a good one, as the Ducks went on to win the Stanley Cup that same season they made the change, which is part of the reason they've never gone back to the old logo.
Apparently, enough time has passed since the team's lone Cup win in 2007 for them to bring the Mighty Ducks logo out of retirement. Let's have a look at the third jersey they'll be sporting in the franchise's 25th "Silver" Season:
Upon first look, the nostalgic feelings begin flowing in. And this is from someone who only knows the logo only from the actual hockey team and the franchise's all-time great player, Paul Kariya. I have never seen the movies, and you can feel free to destroy me for that on Twitter @CPowers14. It's just something I missed the boat on and it's too late to turn back now.
But anyway, back to the jerseys. Once you take a step back and look closer, they leave a lot to be desired. First of all, if you're going to go with the retro jersey and not go with the white one, that's a huge miss. It speaks to the league-wide problem of teams not wearing white at home: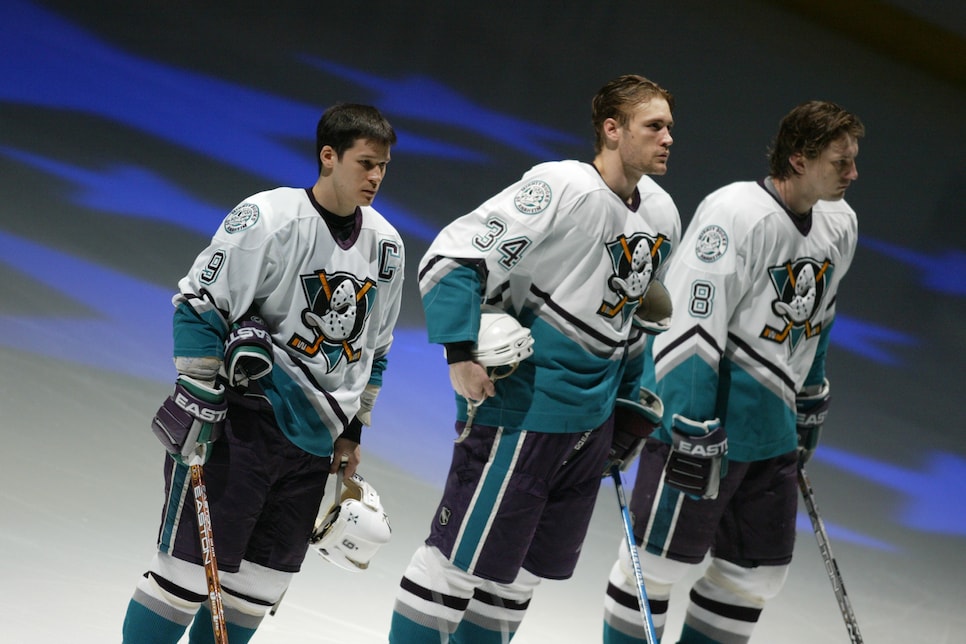 Those are as good as it gets, but I realize we can't always get exactly what we want no matter how simple of a move it seems to just go back to the damn good jerseys. That brings us to problem No. 2. If you're going to go with the colored home jersey, where is the purple?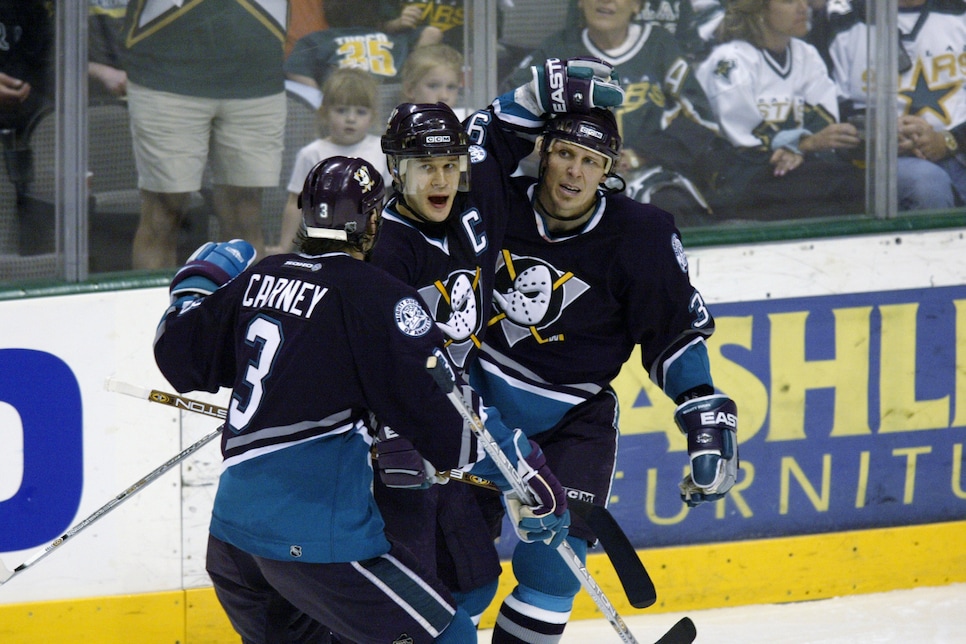 Not nearly as easy on the eyes as the whites, but still very good. The current version is very heavy on the black, and as CBS' Pete Blackburn points out nicely here, this is the modernized version they're going for, attempting to incorporate all of the franchise's colors from their 25 years of existence. That's fair, but it still feels like a big miss. To make up for it let's watch the legend Paul Kariya score one of the most memorable goals in Stanley Cup history, and one that he admits he doesn't remember scoring, which is a little scary. OFF THE FLOOR, ON THE BOARD: