The 25 Best Teachers... of All Time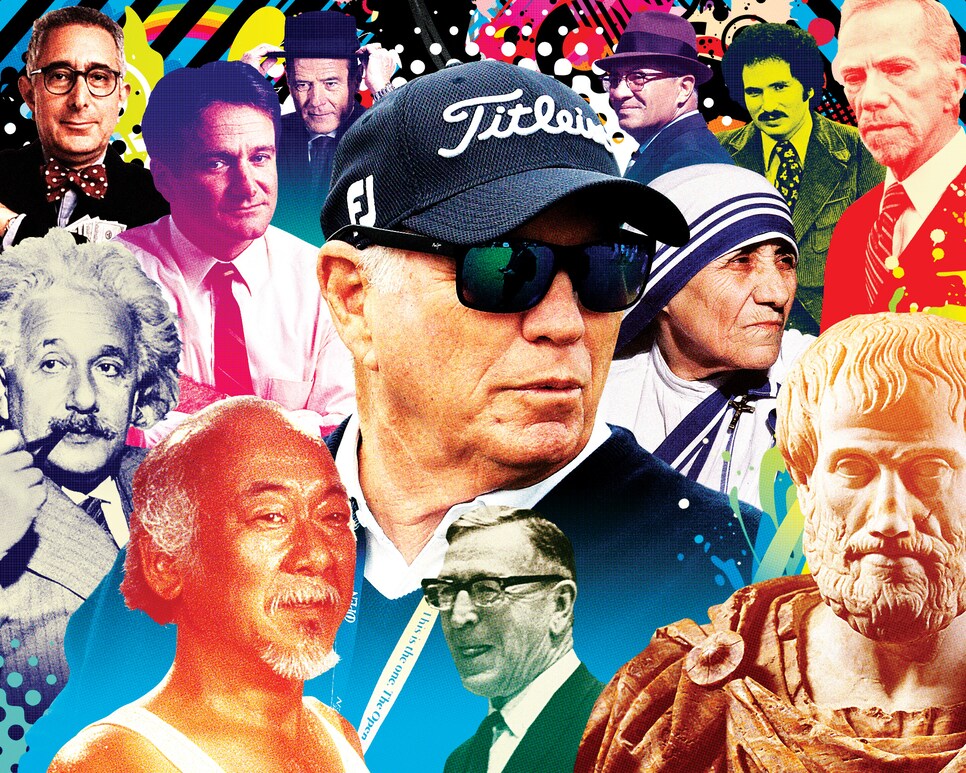 Andrew Redington/Getty Images
1.) BUTCH HARMON
Between great jokes, he'll make you a great golfer.
2.) CONFUCIUS
Pithy, yet effective.
3.) WALTER WHITE Held the highest standards on purity.
4.) YODA
Find better wisdom, you will not.
5.) VINCE LOMBARDI
In other words, second place is the first loser.
6.) SOCRATES
That guy knew how to ask a question.
7.) MR. MIYAGI
"No such thing as bad student, only bad teacher."
8.) MR. KOTTER
Never played favorites, even despite Barbarino's great hair.
9.) LILLIAN MÜLLER
The star of Van Halen's "Hot Teacher" video didn't have to say much to get a class interested.
10.) MR. HAND
Maximized teaching time and even made house calls.
11.) MISS OTHMAR
The "Peanuts" teacher never let her voice overpower others.
12.) ANNE SULLIVAN
Taught Hellen Keller. Nicknamed the Miracle Worker. Nuff said.
13.) VOLTAIRE
"A witty saying proves nothing." Now that's witty!
14.) JOHN WOODEN
"It's what you learn after you know it all that counts."
15.) MR. KEATING
Got a class of teenage boys fired up about poetry. Amazing.
16.) ARISTOTLE
Though cheesy, his one-liners slayed students.
17.) MISS CRABTREE
Turned those "Little Rascals" into little angels.
18.) PROFESSOR IRWIN COREY
"The World's Foremost Authority."
19.) MR./MRS. GARRISON
Third-grade teacher in "South Park" went on to become POTUS.
20.) EDNA KRABAPPEL
Encouraged underachievers like Bart Simpson to have realistic expectations.
21.) LAURA INGALLS WILDER
Excelled in small, rural classrooms.
22.) BEN STEIN
Always eager to engage his students. "Anyone? Anyone?"
23.) MOTHER TERESA
Got the message across without a ruler.
24.) ALBERT EINSTEIN
Forsook personal grooming to spend more time educating.
25.) LOUANNE JOHNSON
Turned a gangsta's paradise into a thriving learning environment.