Apparel
The 11 coolest golf styles from the Vegas PGA Show
The 2017 PGA Fashion & Demo Experience just wrapped up and nearly 200 companies gathered to showcase their latest products. Unlike Orlando's annual PGA Merchandise Show, which focuses heavily on golf equipment and gadgets, the Vegas PGA Show puts a spotlight on golf fashion. We scoured the Show to uncover some companies, products and trends that are generating buzz in the golf style industry.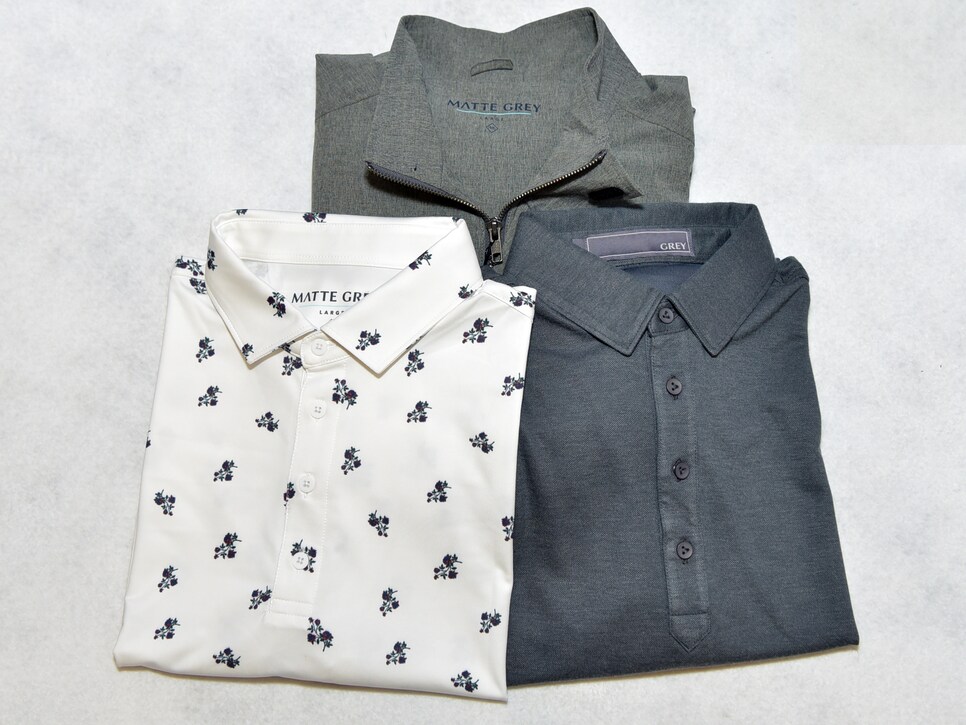 Haus of Grey Haus of Grey is creating some state-of-the-art pieces, including the three you see above. The Harrison Polo (left) is part of the brand's LIFE+ACTV line, which means it's a performance polo made from a polyester-elastane blend. The Traveler Jacket (top) combines a lightweight, water-resistant, two-way stretch material to provide all day comfort and a contemporary look. And the Thomas Polo (right) uses Matte Grey brand's newest fabric, called Liquid Cotton, which blends supima cotton with polyester.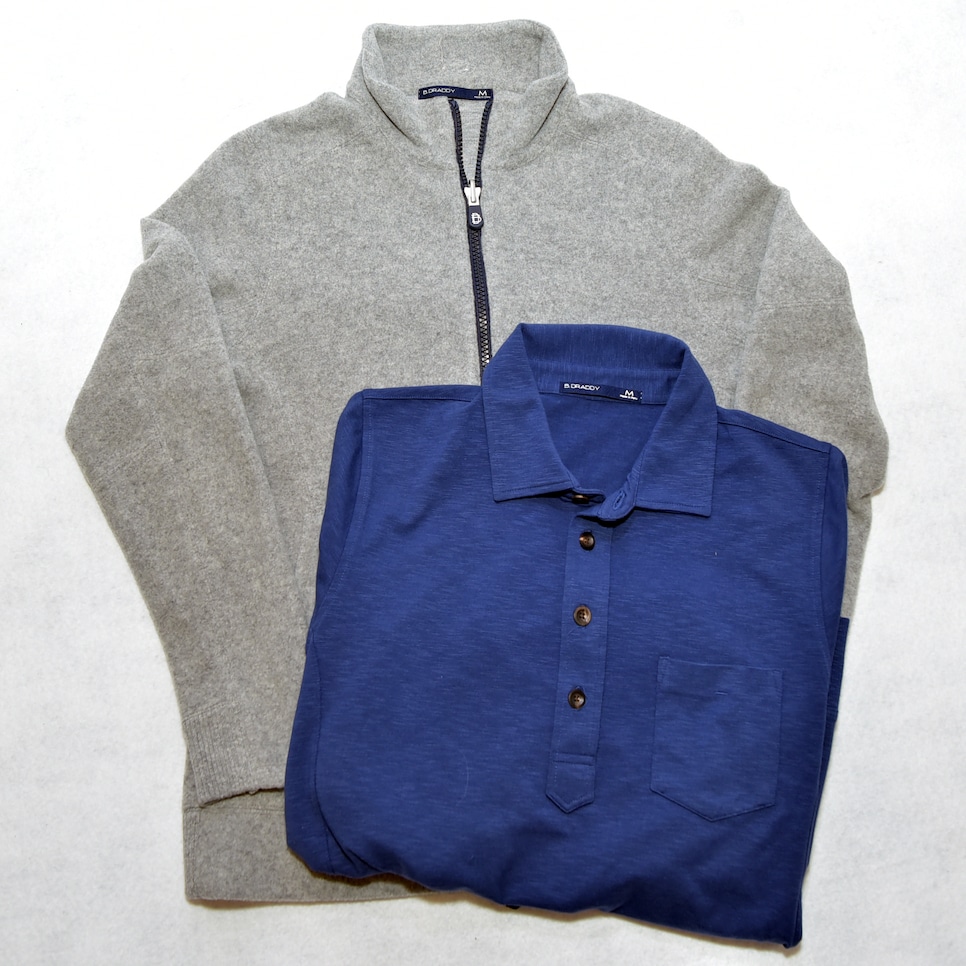 B. Draddy These two new pieces perfectly sum up B. Draddy as a whole—handsome, comfortable and innovative. The blue John pullover is made from a cotton-and-lycra knit fabric, and its design was inspired by the sweatshirt that John F. Kennedy wore for a now-famous photo shoot for LIFE magazine in 1960. The grey jacket has a brushed wool face and a polyester mesh backing that wicks moisture away from your skin. Trimming out the jacket is a heavy-duty zipper, and pockets are seamlessly integrated into the seams.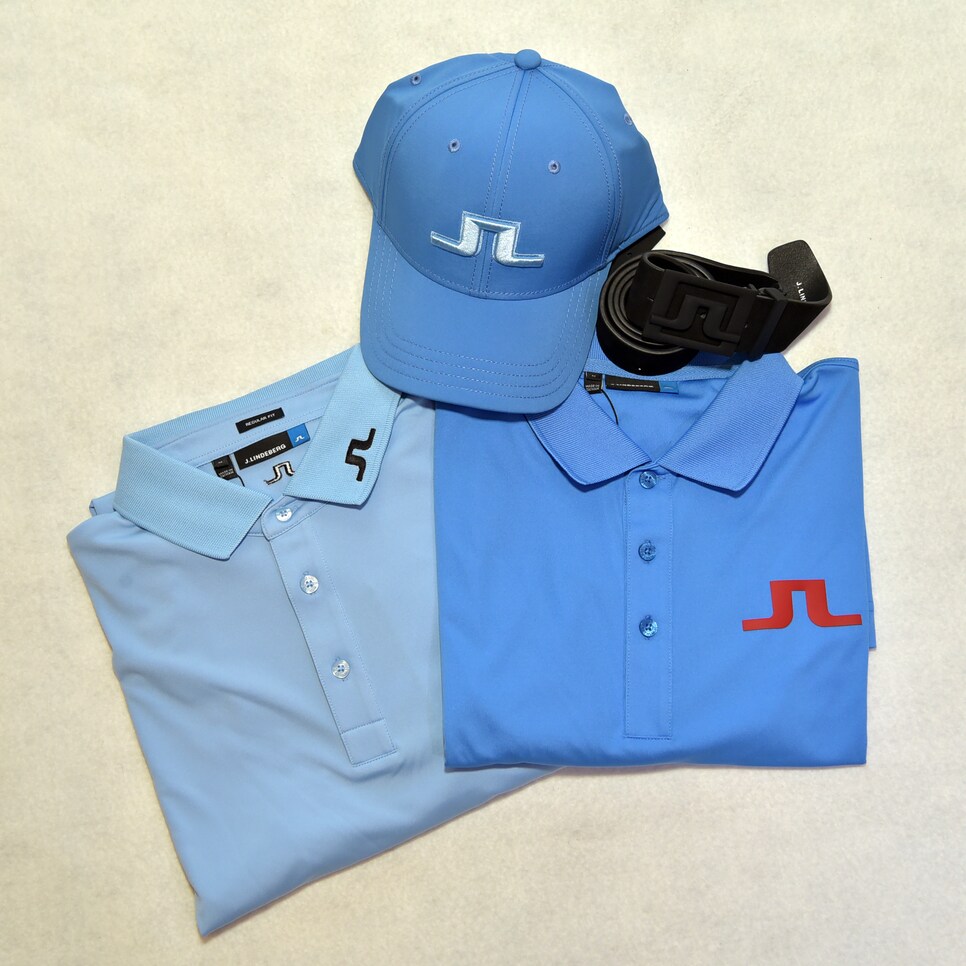 J.Lindeberg J.Lindeberg knows how to design edgy, high-end clothing, and these pieces exemplify that. The Tour Tech Reg TX Jersey (left, $85) is a quick-dry, moisture-wicking polo, and the Big Bridge Reg TX Jersey (right, $75) is a quick-dry polo with four-way stretch. The Lane Pro Poly cap ($35) is a breathable, ultra-lightweight model, and the Slater 40 belt ($100) is made in Italy with genuine brushed leather.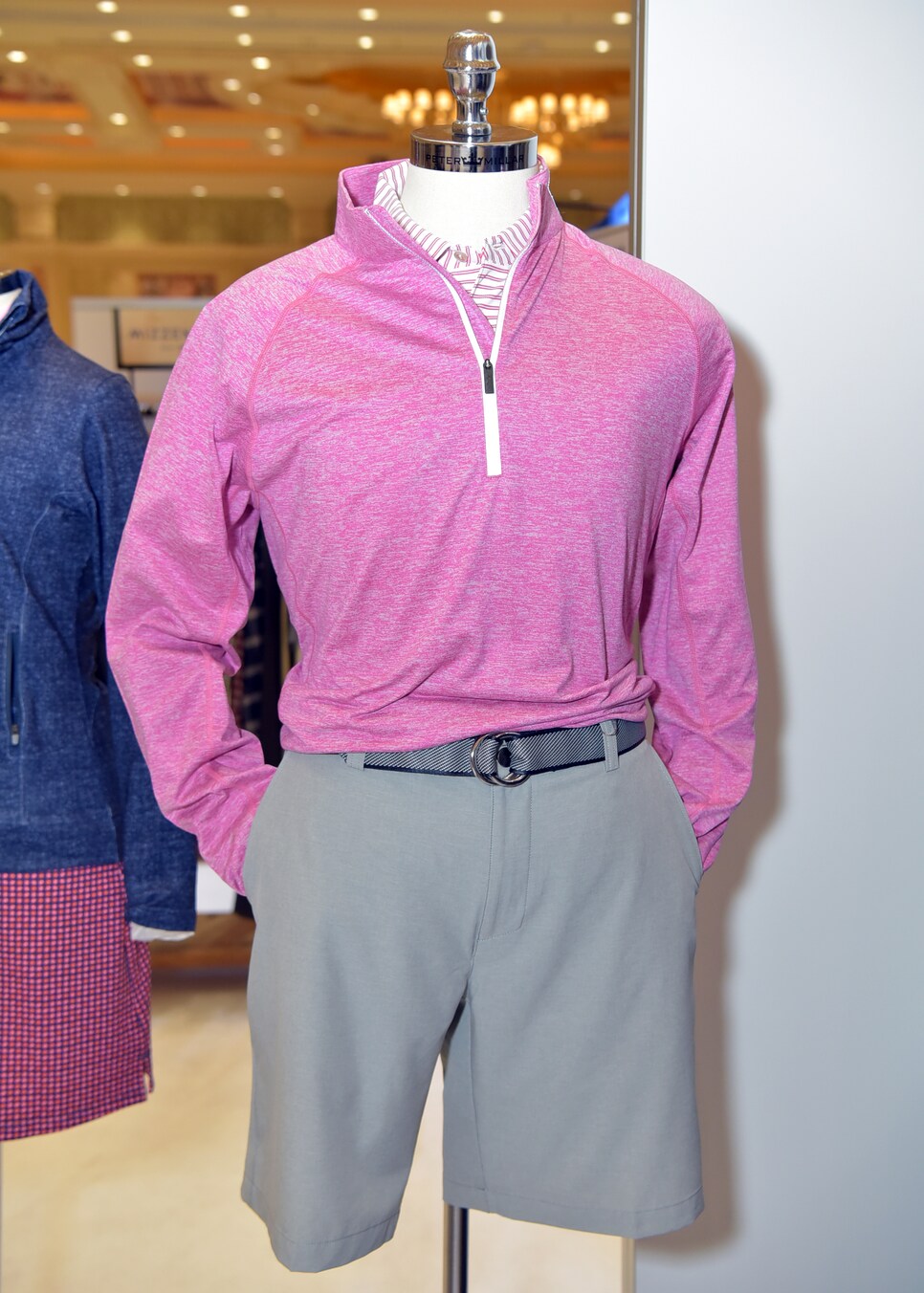 Peter Millar Peter Millar, a luxury clothing company that began with just one cashmere sweater, offers some of the most innovative-yet-preppy pieces of golf apparel. The pink pullover shown above, the Sydney ($115), offers an athletic fit with a hint of stretch and moisture-wicking properties. The Smother, the white-and-pink striped polo ($85), is designed from an innovative mesh fabric that has four-way stretch and quick-dry technology. The blue needle-stripe belt ($75) is nautical-inspired, and the grey shorts, called Shackelford ($95), weigh just 3.8 ounces and feature four-way stretch and easy-draining mesh pockets.
Linksoul Linksoul's Boardwalker hybrid shorts are designed specifically for the modern-day golfer who's looking for that perfect balance of comfort, style and functionality. The shorts, which are comprised of 67 percent polyester, 25 percent cotton and 8 percent spandex, have a four-way stretch fabric and easily transition from land to sea, and anywhere in between.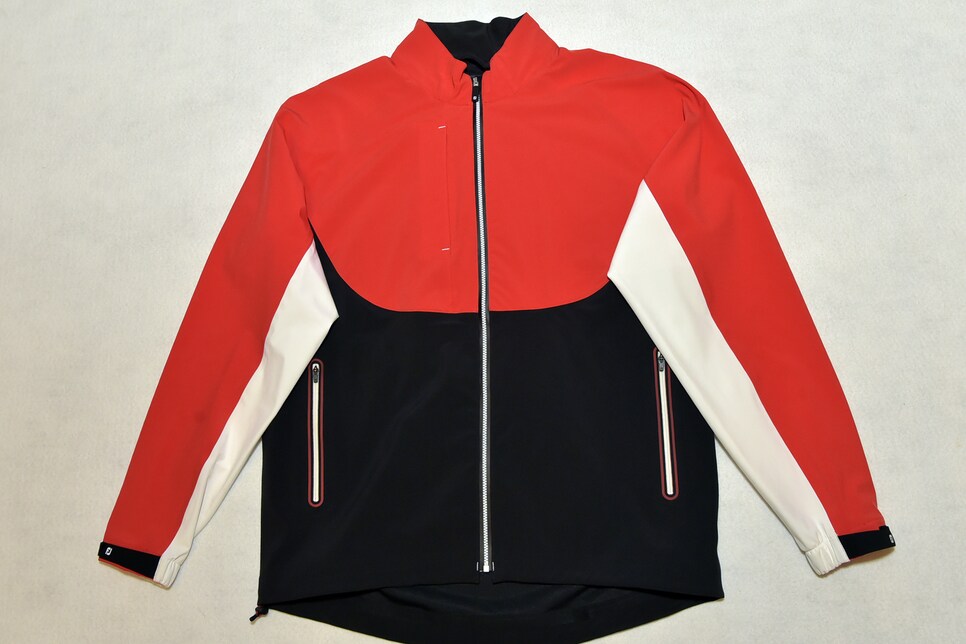 FootJoy FootJoy's latest rain jacket, the DryJoys Tour LTS, has a five-panel, six-seam lightweight construction that offers temperature regulation and wide-ranging stretch.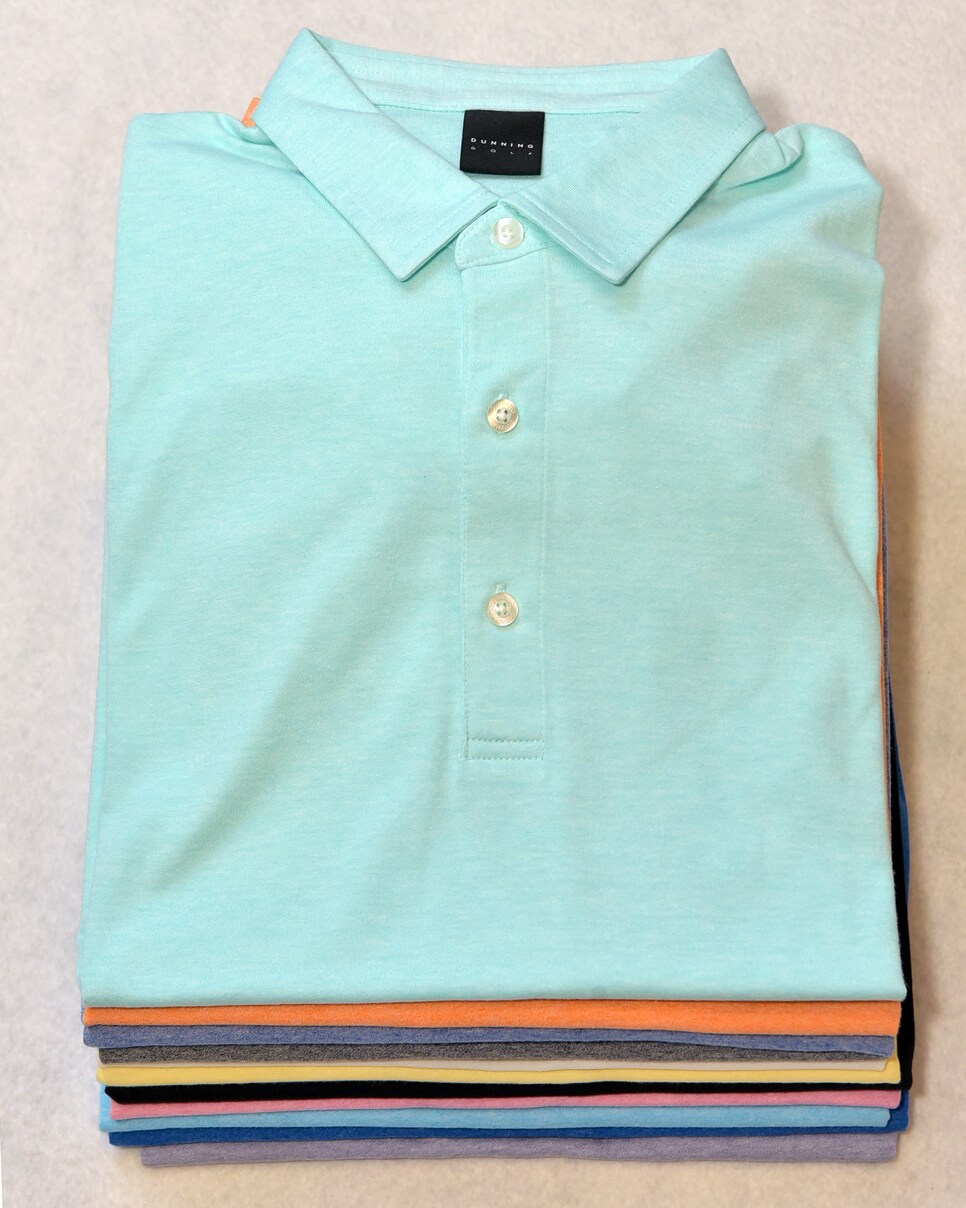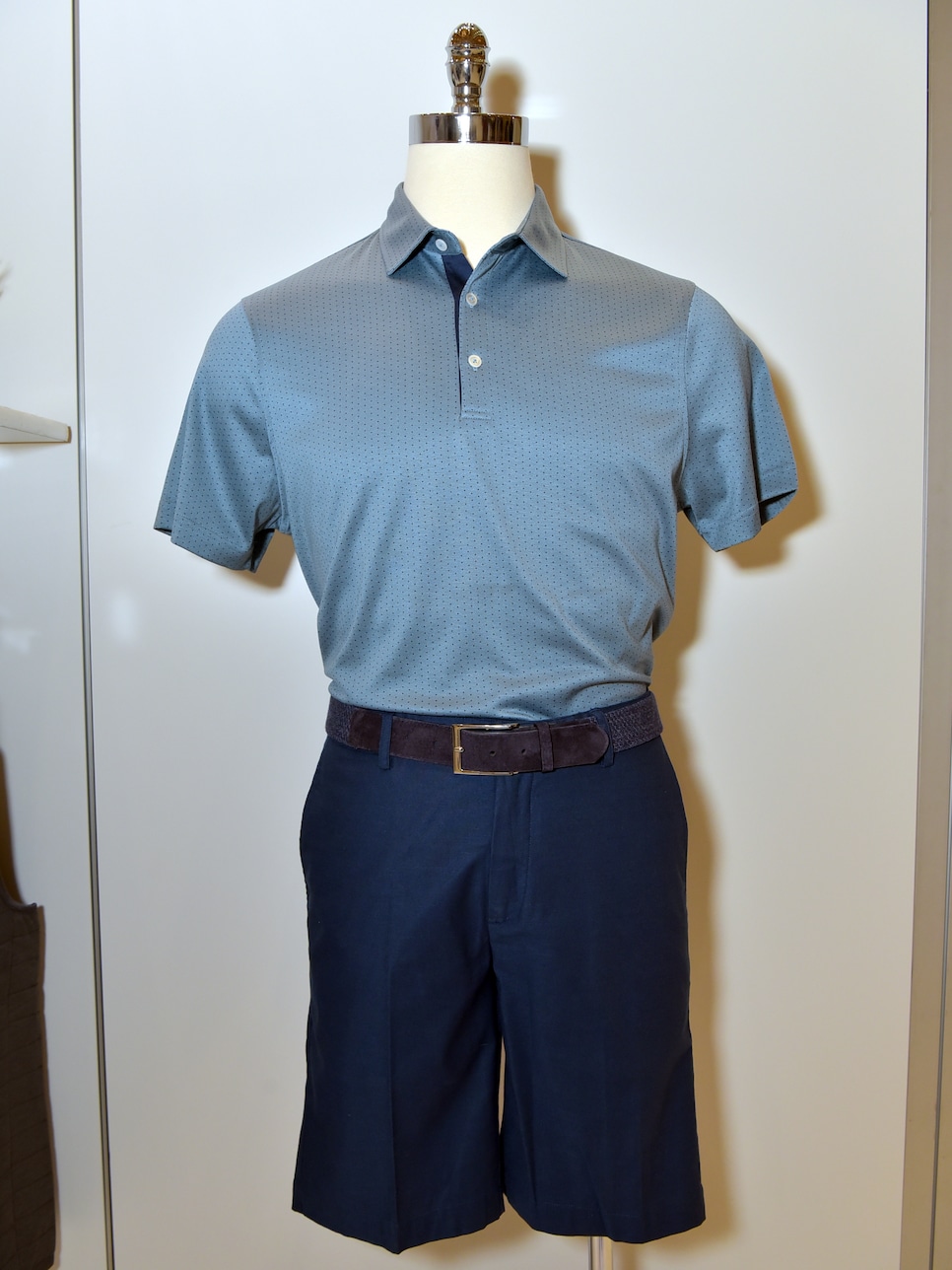 Bradley Allan The Dot polo is made from a blend of pima cotton and polyester, the stretch garbardine shorts are constructed from a blend of cotton, polyester and spandex, and the stretch braided belt has suede tabs for a sophisticated touch.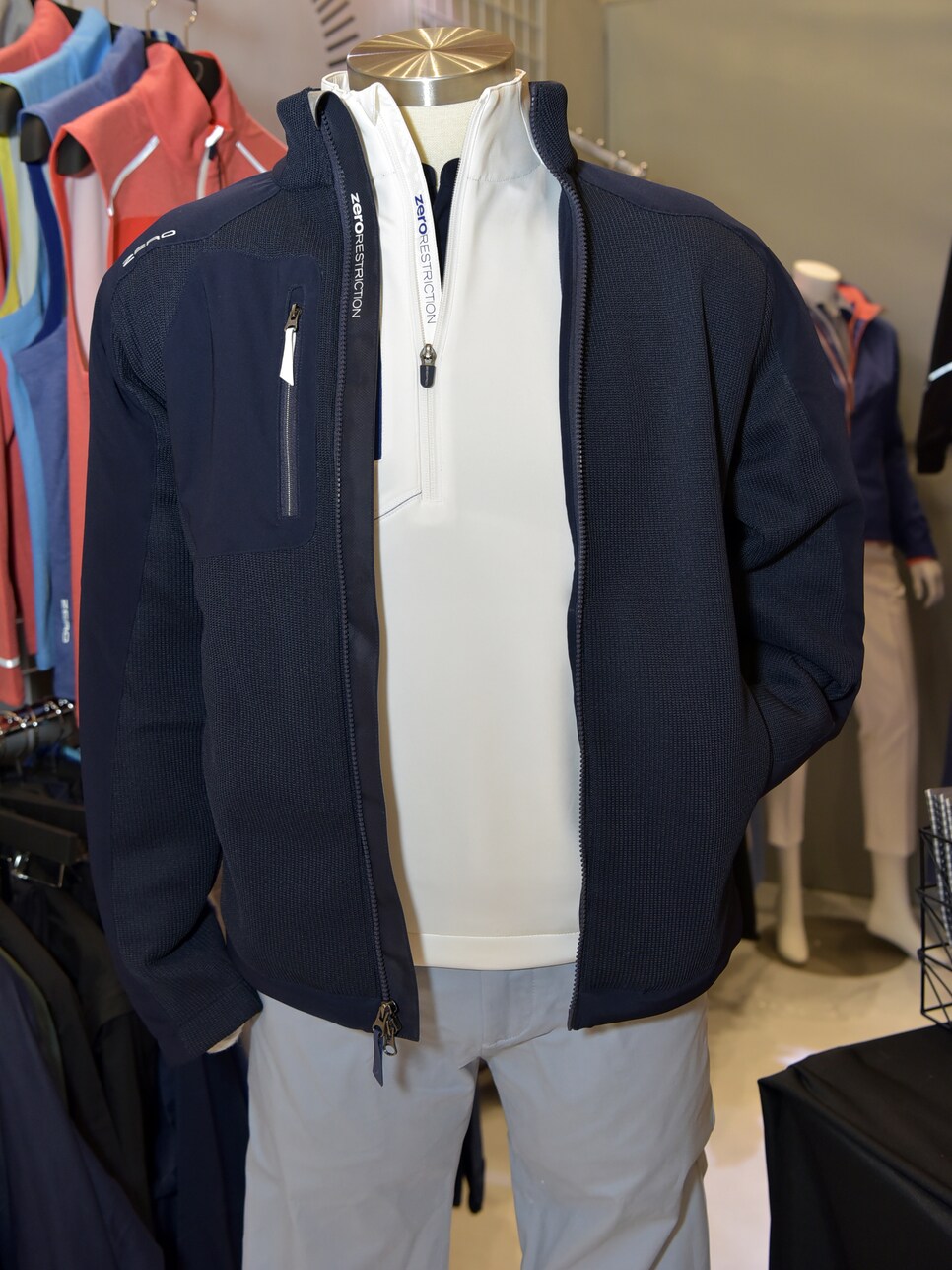 Zero Restriction Zero Restriction's Z600 navy full-zip jacket is a dynamic layering piece with a sweater knit face and a Microfleece back shell, and it's designed with water-resistant stretch panels that are engineered to resist abrasion. The Z500 white 1/4-zip ($135), which is layered underneath in the photo above, is made with light-stretch fabrics that are wind- and water-resistant.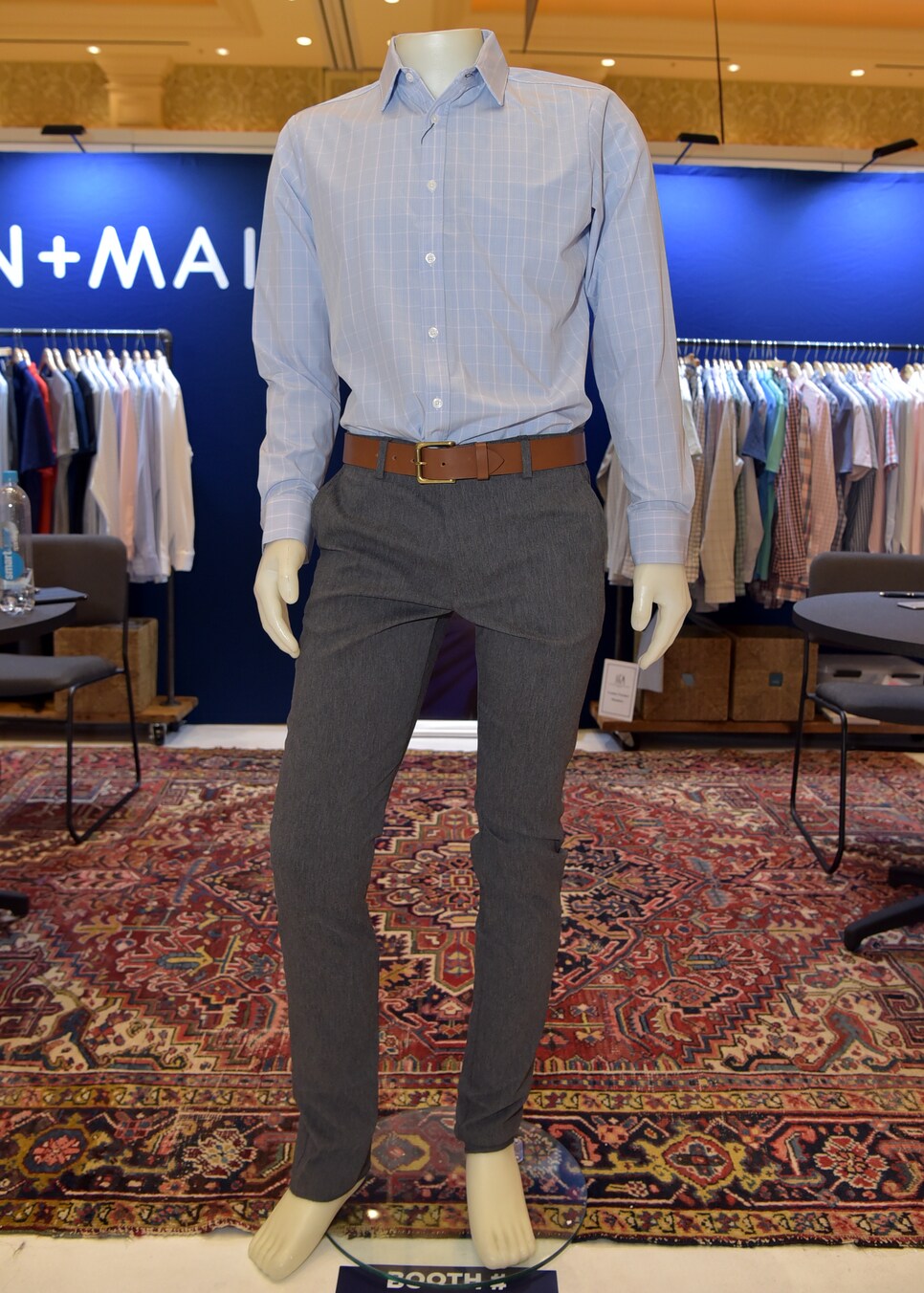 Mizzen + Main Mizzen + Main's Blue Label Collection gathers properties from the most comfortable golf clothing and incorporates them into businesswear. The Cassady Blue and Pink Plaid Shirt offers stretch for cloud-like comfort, and the fabric in the Vice President Chino is designed to move with you, so you can move athletically either during your swing or on your way to and from the course.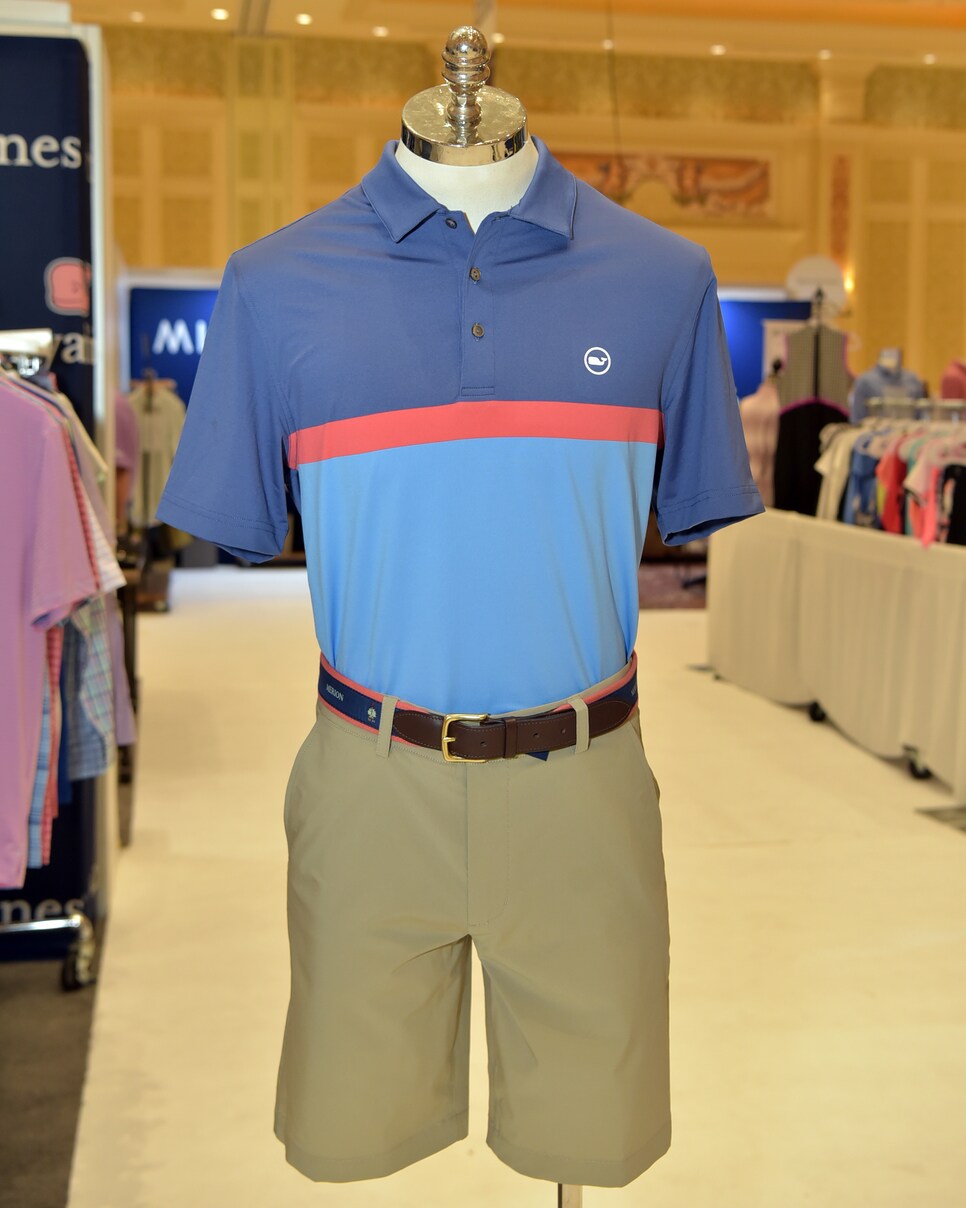 Vineyard Vines The Fairway short ($99) has a 9-inch inseam and are made from 100 percent polyester. The Engineer stripe polo ($84) is made from 92 percent polyester and 8 percent spandex.