Apparel
This new company artfully brings golf into your home
Lie + Loft is beginning to break into the golf industry in a significant way. The 2-year-old company made its first trade show appearance at the 2017 PGA Fashion & Demo Experience in Las Vegas, adding an artistic, creative vibe to an otherwise traditionally golf-centric trade show.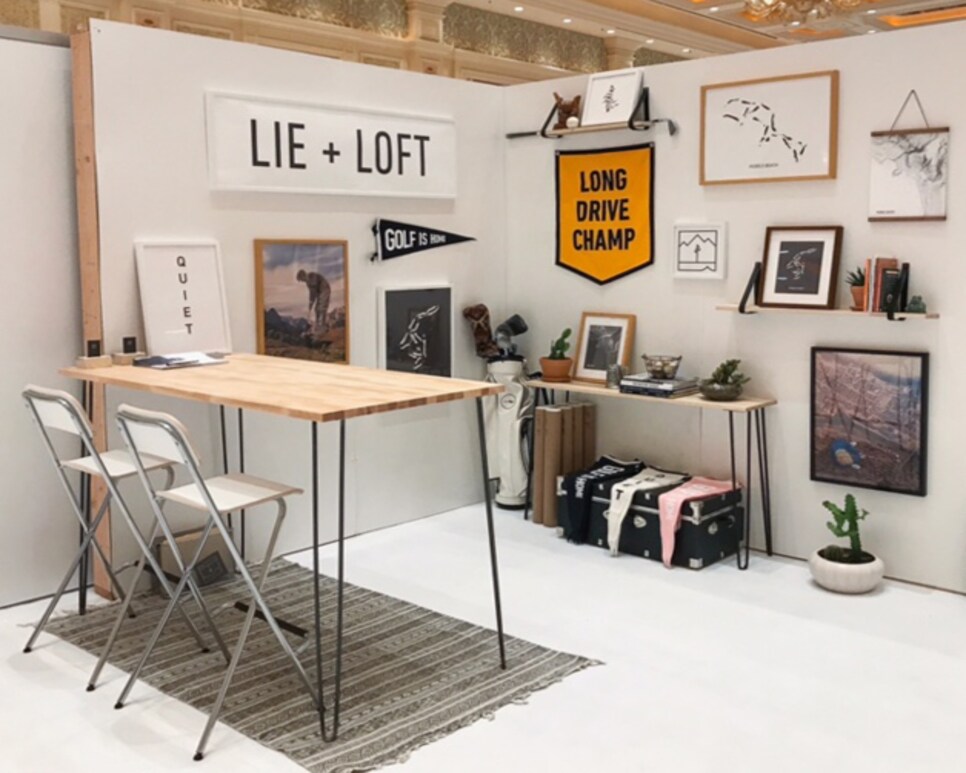 At its core, Lie + Loft is a company that creates and sells golf prints. But more than that, it wants to help golfers bring the sport they love into their homes in a unique, tasteful way.
Luke Davis, a golfer and an artist based in Raleigh, launched Lie + Loft in 2015. Today, the company is comprised of two full-timers plus about five part-time designers and friends. They're inspired by the people they tee it up with and by the golf trips they take, and these trips are more like unconventional golf journeys. Their first voyage, for example, involved biking from Portland to Pebble Beach, playing 17 rounds along the way and camping for 14 nights. And they're on a 16-day trip right now that revolves around driving from Raleigh to Las Vegas in a Westfalia camper van. Over the course of 5,200 miles, the Lie + Loft team has been visiting national parks, camping on public land, and teeing it up where they find inspiration.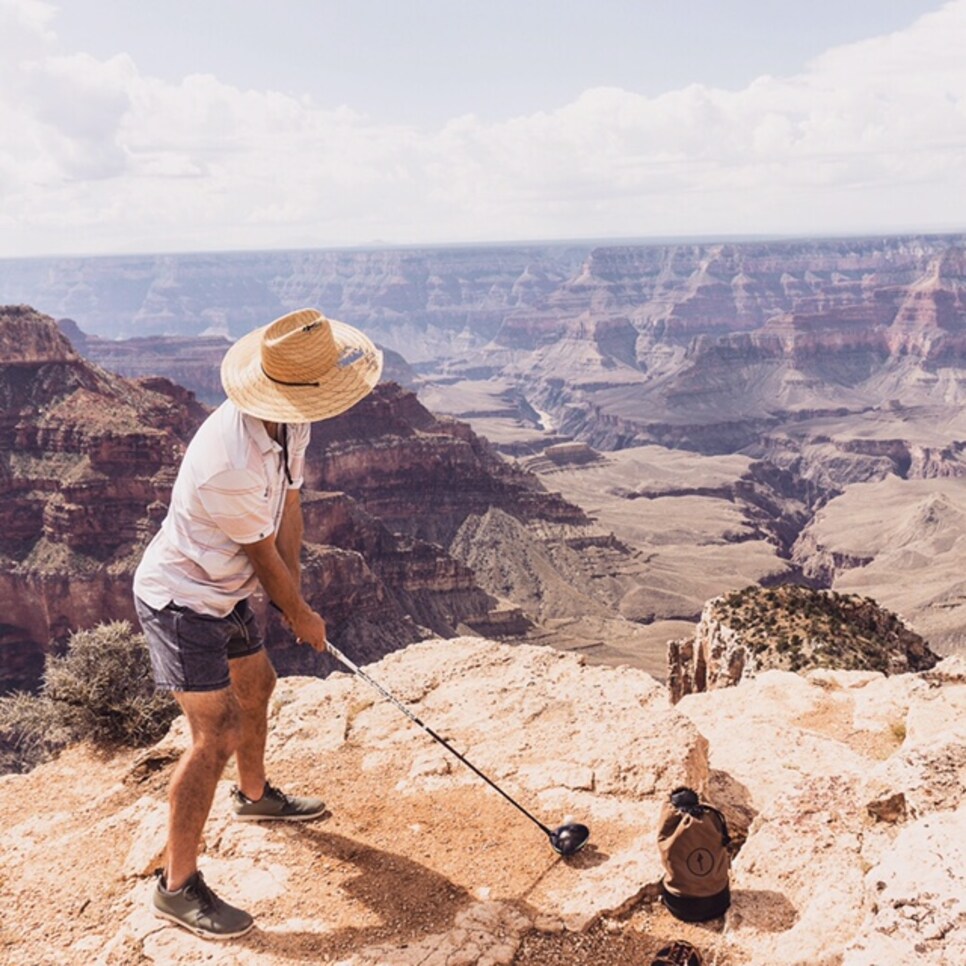 Lie + Loft's first batch of prints included an artistic map of Bandon Dunes and a unique birds-eye view of Augusta National's Amen Corner. Along with some recent text-based prints (some that say, "QUIET" and others that say, "GOLF IS HOME"), Lie + Loft is launching a collection of topographic maps of some of the country's most recognizable golf courses. The first such map is of Pebble Beach, and more will soon follow. "Maps and the outdoors are two things I personally always loved," said Davis. "So this new print aesthetic is home for me."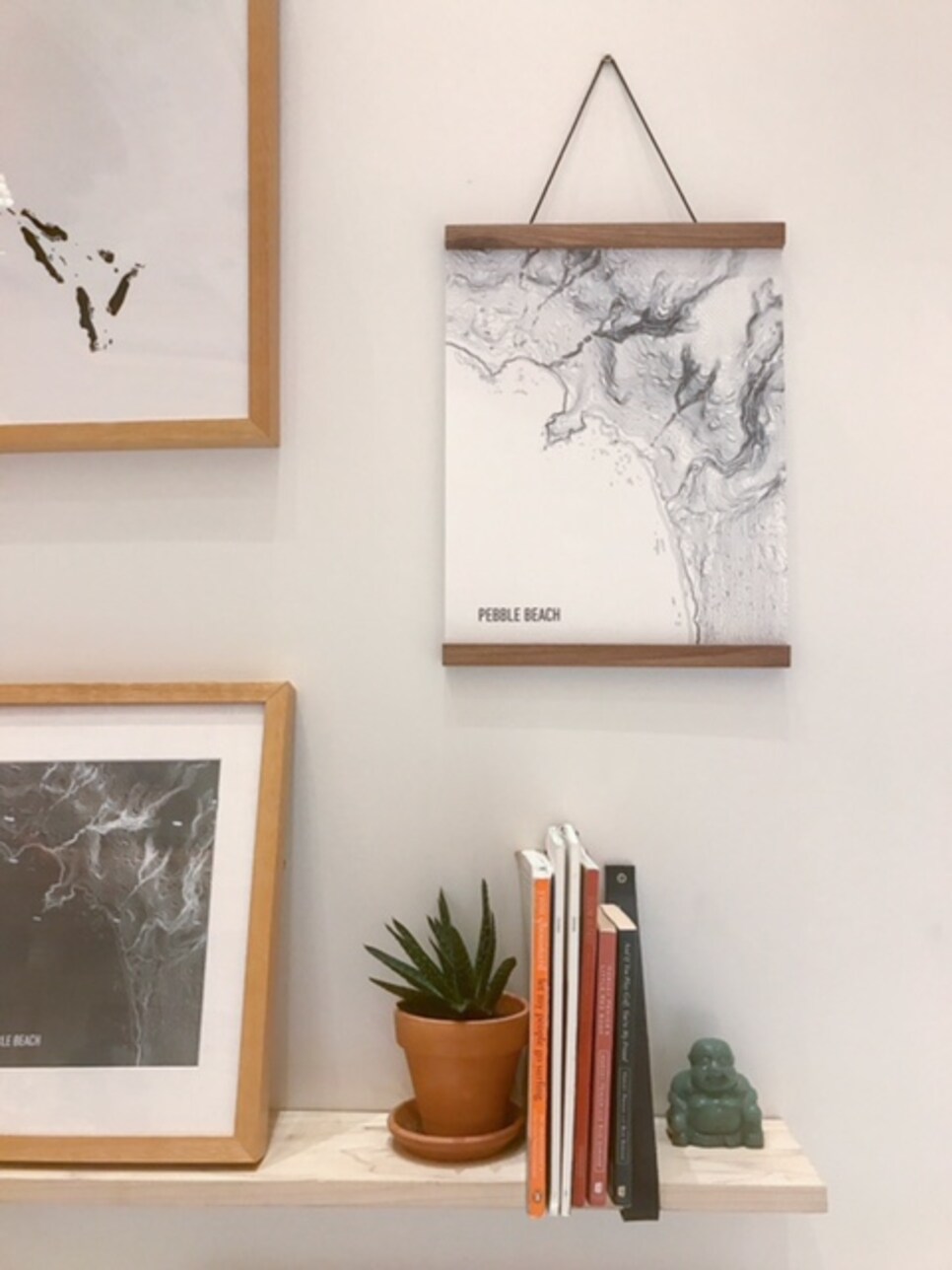 Additionally, Lie + Loft has recently collaborated with Oxford Pennant to create golf-themed banners and pennants, which are all handmade in the USA.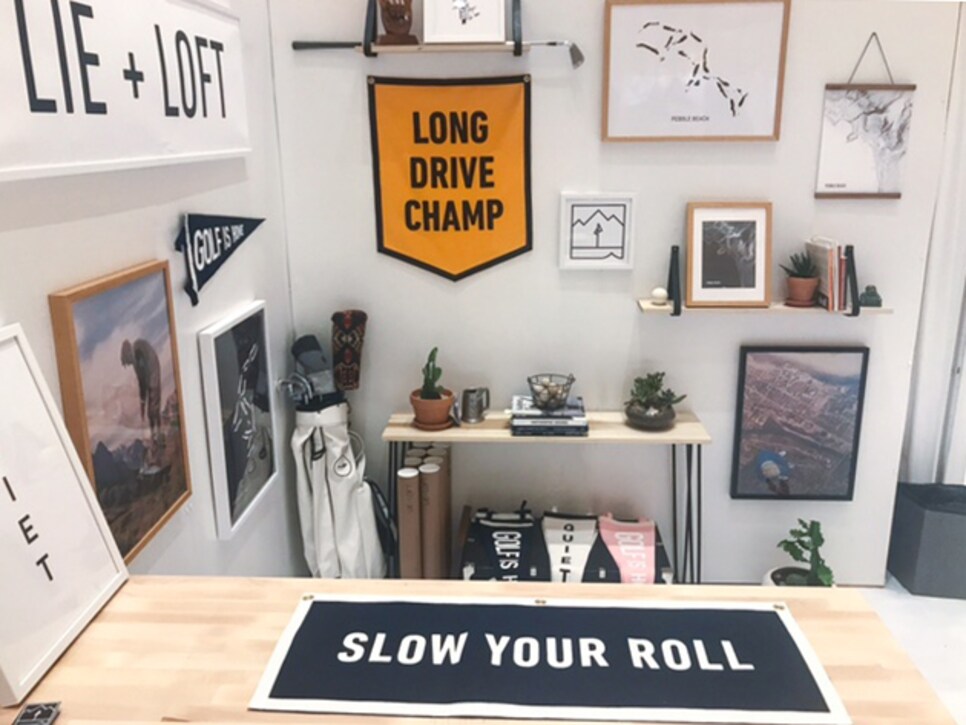 If the first words you think of when you hear "golf art" is tacky and garish, Lie + Loft offers a beautiful counterpoint to those unfortunate presumptions. And if you're interested in bringing golf into your home in a subtle, artistic way, Lie + Loft might be just the one-stop shop you need.