No Context Necessary
Ryder Cup 2021: Put an early one on the board for Team Europe after this hilarious "Out of Context Ryder Cup" video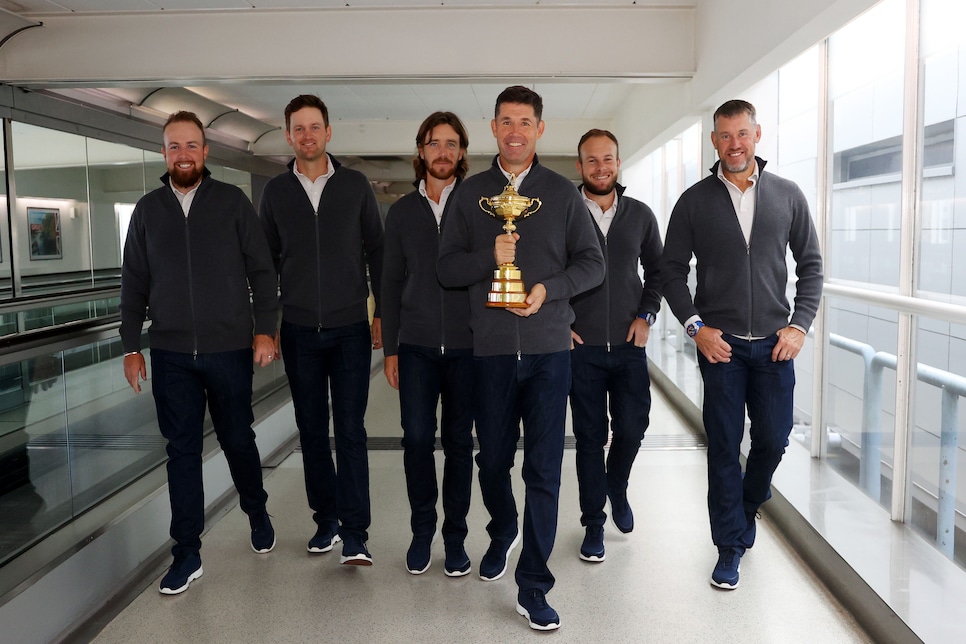 Oh boy, we already have some bad news for the U.S. Ryder Cup team. After winning seven of the last 10 and four of the five, putting a veritable arm bar on the competition since the turn of the 21st century, Team Europe has jumped out to an early lead at Whistling Straits. No matches have been played obviously, but if this "Out of Context Ryder Cup" video isn't worth an early point on the social media board, we honestly don't know what is.
Absolute genius, just as we've come to expect from Europe's golf comedy juggernaut over the years. Syncing classic Ryder Cup calls to animations of players performing normal everyday tasks—from rocking a baby to sleep to, um, drinking contests—Team Europe has laid down a marker that simply can't be met by the stars and stripes. Stop us if you've heard that one before.
Favorites include Tommy Fleetwood going X Games mode (YOU LEGEND!), Fitz's brisk rhythm (HE LIKES IT!), and Jon Rahm "absolutely flying." But say a prayer for Bernd Wiesberger, who just can't stop farting on the elevator. Poor guy. If there's a weak link in Team Europe's titanium chain, maybe, just maybe we've found it ...