Business
TaylorMade makes 'material investment' in PopStroke, Tiger Woods' golf-entertainment business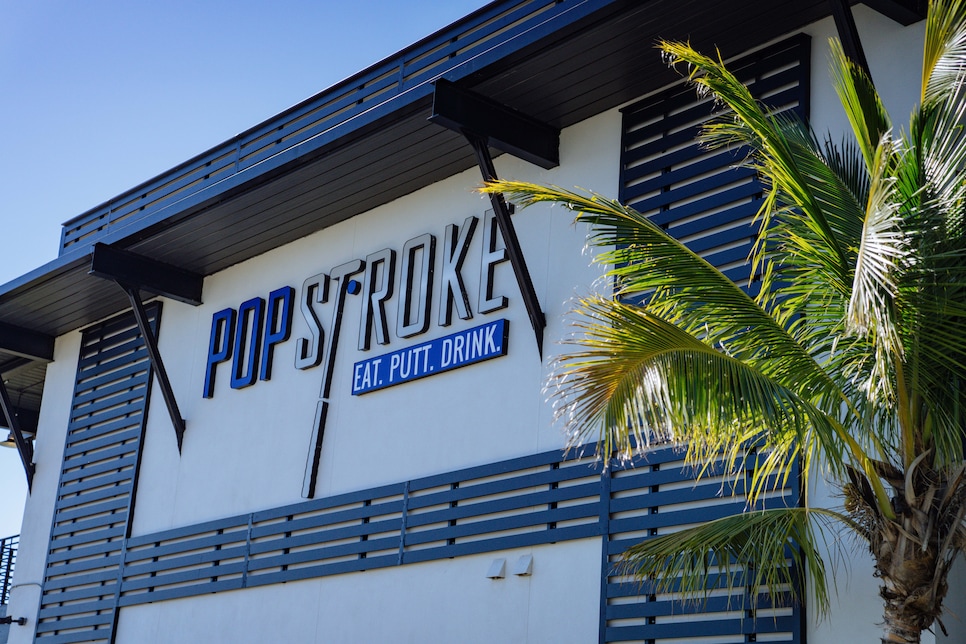 Tiger Woods' second career as a golf entrepreneur got a boost on Tuesday from one of his primary equipment sponsors when TaylorMade Golf made a "material investment" in PopStroke, Woods' golf-entertainment business.
PopStroke venues mix upscale putting courses with restaurant, bar and other gaming experiences. Currently, there are six locations (five in Florida and one in Texas) with two more under construction in Arizona. Terms of TaylorMade's investment were not revealed in the announcement, but the news release characterized the relationship as "a partnership" between the company, PopStroke Entertainment Group and Woods.
PopStroke was founded in 2018 by Greg Bartoli, a former Wall Street executive who was managing director of the Interest Rate Trading Group at JPMorgan. Bartoli is also the founder and CEO of J.E.M. Partners, a Florida-based real-estate investment company specializing in outdoor family entertainment and amusement parks. Woods became a significant investor in 2020.
TaylorMade Golf CEO David Abeles will join PopStroke's board of directors.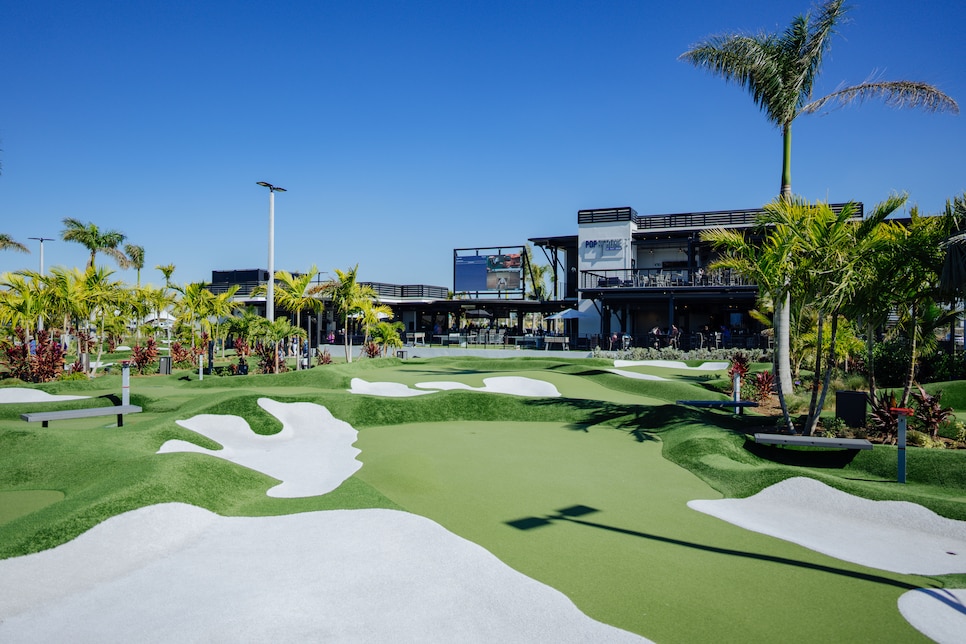 "We were truly inspired by the family orientation of the PopStroke model," Abeles said in a statement. "After experiencing it personally, watching golfers from every generation and skill level interacting in a way that reflects the joy of golf, we knew this was something we had to be a part of. With Greg Bartoli's vision, TaylorMade's history with Tiger Woods and the alignment of our values, we believe this is an investment that will not only benefit our company, but also the future of golf for generations to come."
The typical PopStroke venue includes a 36-hole outdoor, synthetic-turf putting courses, designed by Woods, as well as both family activities (foosball, corn hole and an ice-cream counter) and an upstairs bar area reserved for the 21-and-older crowd.
According to the announcement, TaylorMade's investment in PopStroke values the golf entertainment company at $650 million.
"I am extremely excited to partner with TaylorMade as we continue PopStroke's rapid expansion," said Woods, who signed to endorse TaylorMade clubs in 2017. "TaylorMade has been a great and trusted partner of mine for many years, and I couldn't be happier to expand my partnership with David and his team. I have spent my entire career growing the game of golf, and I know that TaylorMade will enhance the guest experience at PopStroke as we continue to introduce millions of guests to the game that I love."
TaylorMade's investment in the golf-entertainment venue space isn't unique for a golf equipment company. Callaway was a significant investor in Topgolf before acquiring the company in 2021 for $2.6 billion in stock. The acquisition eventually led to the company being renamed Topgolf Callaway Brands last year. There are 70 Topgolf locations in the North America, the U.K., Australia, Germany and the UAE. PopStroke has a similar vision for expansion.
"We are excited to partner with TaylorMade as we continue to introduce our unique putting and dining experience to golfers of all ages and abilities," Bartoli said in a statement. "The combination of PopStroke, Tiger and TaylorMade not only brings unique international visibility but accelerates our trajectory as we push to become the premier brand in golf entertainment."