News
Callaway CEO Chip Brewer on Topgolf merger: 'This is just good for golf'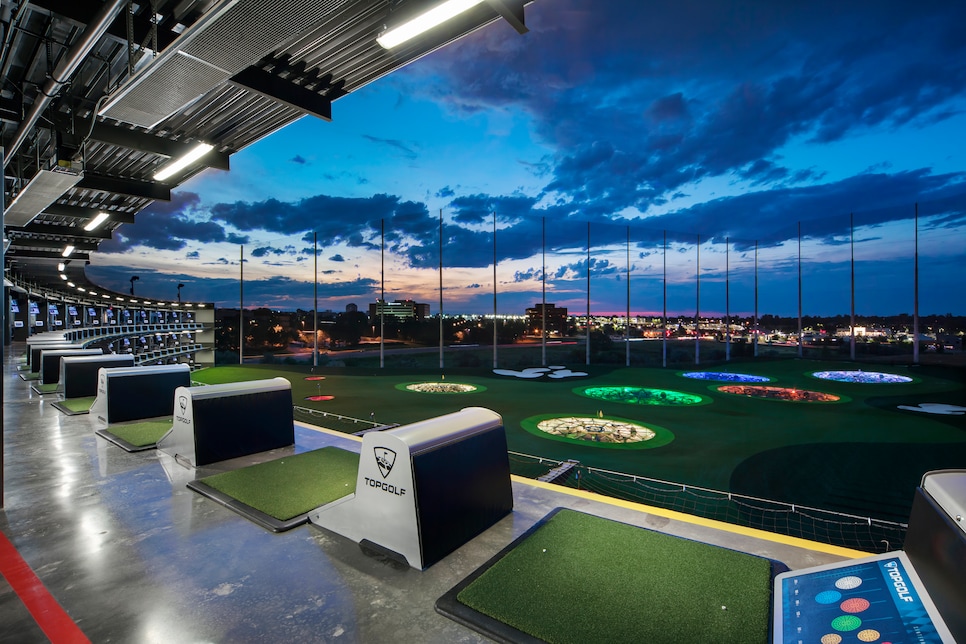 Michael Baxter, Baxter Imaging LLC
To show how dramatically 2020 flipped for the golf equipment business, all you have to do is consider Callaway Golf. In April, the company was quickly searching for emergency capital and its CEO, Chip Brewer, had announced he was forgoing his salary in the wake of the COVID-19 outbreak. Barely six months later, the equipment maker's pace of recovery was exceeding expectations, golf emerging as a safe, socially distant activity during the pandemic and participation numbers surging.
Last week, Brewer orchestrated one of the largest deals in golf business history with the announcement of Callaway's $2 billion merger with Topgolf. Callaway, which already had a 14-percent stake in Topgolf and has been invested in the company since 2006, will combine with Topgolf in an all-stock transaction. The deal brings the premium golf brand and the driving range/entertainment venue under the Callaway portfolio, which also includes apparel/outdoor equipment brand Jack Wolfskin and apparel company Travis Mathew. Topgolf has 58 driving range/entertainment centers across the country, as well as the Toptracer Range business, which turns standard driving-range bays into digital learning and practice centers that enable users to play and compete on virtual golf courses.
Brewer spoke with Golf Digest about the merger and what to expect from Callaway and Topgolf moving forward.
Golf Digest: Not the year you might have predicted back in March and April, right?
Chip Brewer: We had no idea where it was headed. It was crazy. We were just worried about survival, and no clear path for that. But clearly golf has been a net benefactor in all this. I think when we look back, [this year's participation surge] is going to increase the long-term growth rate of the game. Without commuting to work, you might have the ability to go play nine holes with the family—or, quite honestly, visit Topgolf—that you didn't have before. And I don't think that part will ever go back to where it was.
As for Topgolf, you two have been circling each other for a long time. Why was this the moment, as opposed to two years ago or five years from now?
Topgolf was on its way to becoming an independent public company at the beginning of the year. We were concentrating on doing our own thing, and both of us were going well. All of a sudden COVID happens, and everybody's world is turned upside down. The IPO is off the table. We are in survival mode. But then the golf world comes roaring back. Our business is stronger than ever, and the tailwinds associated with it are pretty clear.
For Topgolf, they had to shut down, but then they were able to open back up, and now they're in a really attractive spot, too, because they have the trends of golf and the trends of people wanting to have safe social connections. Both of these businesses are really well-positioned for the trends and reality of a COVID world and a post-COVID world.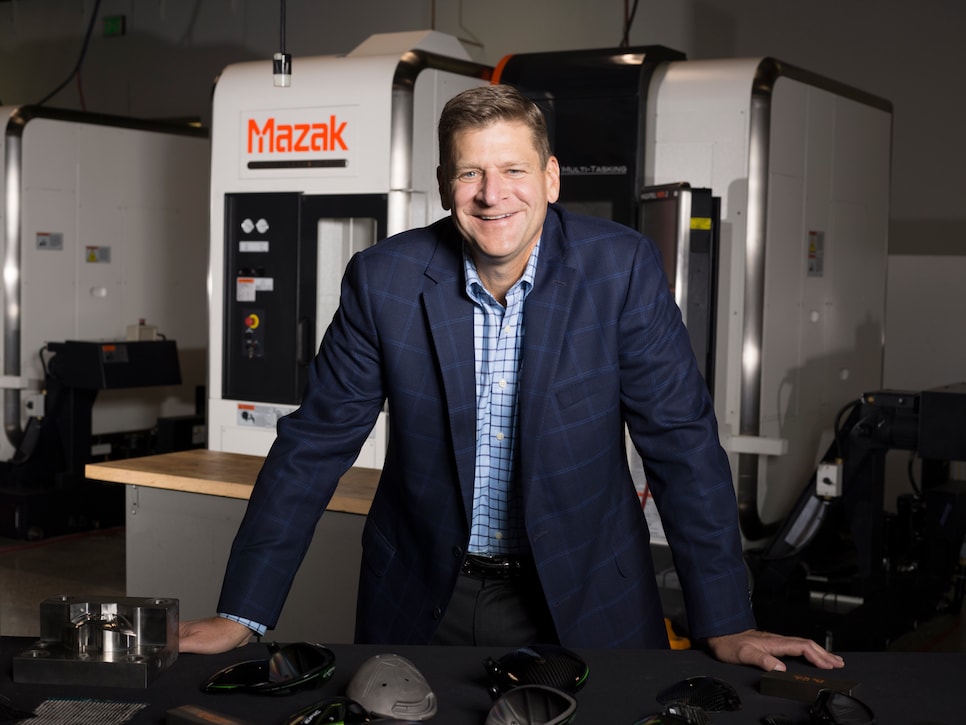 Are these two different audiences, or does Topgolf strongly feed the traditional game, too?
What excites me about it is it really makes our total addressable market so large. It really is just a math equation that gets really exciting from a business perspective and a synergy perspective.
There are 24 million people in the U.S. that play golf according to the National Golf Foundation. A lot of those people play one time a year so are they Callaway's addressable market? Well, maybe, but are they going to buy a $1,000 set of irons or a $500 driver? Unlikely. [But] if you can digitize this driving range and make it more fun, you can connect with a player who's working on his game, track all his shots and know exactly what he's working on. Callaway then has access to that golfer's data and can immediately and directly connect with that golfer. I think with the input and reach of Callaway Golf, we're going to be able to grow that faster and use all that data.
What specific things might we see between the two businesses going forward?
Now that we're merging these companies, I'm clearly going to tell my marketing team, 'Help Topgolf out.' I want to see Topgolf occasionally on the sides of hats. I want to see it on tour. I want to see it in our marketing, in our consumer reach. I want to see it with partners. I want to see us drive same venue sales, visits into Topgolf. It's in our best interest to do that. They will drive us, and we will drive them. Both sides will grow.
What does this union say about the game as a whole? And given the huge participation numbers we've seen this year, where does Topgolf go from here? Couldn't it be said that a lot of those non-golfers who might have gone to Topgolf in the past actually went out and played golf this year?
Candidly, I think this is just good for golf. You have to have access to golf somewhere to get into the game, and Topgolf is that access point. The fact is you don't have caddies anymore. Way back, caddieing was the way to get into the game. Now, it's Topgolf. It's fun, the reach is broad and it's going to get bigger. It really creates a kind of flywheel effect, where it's creating new golfers and then you can get them even more interested and move them further down the path of becoming more avid because they go to a Toptracer Range. The fact that it's good for golf makes me happy, as well. I don't have the luxury of doing it just because it's good for golf, but you know that's important to me.
No question there's a different directional growth opportunity here. Golf's problem of growth is that it's always looked internally and that can only go so far. This is different, no?
It is working and the reason I believe it is, is you have to look at it more broadly. You know, it takes a long time to see that kind of growth in the data, and Topgolf had to get enough scale to have that kind of wide impact on the game. Topgolf to this point has been a regional play. I think it does fine in all the places it's gone to, in all kinds of weather. It can be in Minneapolis, it can be everywhere. But they haven't grown it to the point where it can have that kind of large-scale impact. It hasn't penetrated a place like California yet. And if you want to move the needle, you have to be there. You have to get into New York. You have to get national. There's 58 of them but there's going to be plans for 200.
I imagine the fun part of this for you isn't the way Callaway benefits, but how you can make Topgolf better, right?
Exactly. I really believe both businesses are better as a result of this merger. It's just so clear to me, and I believe in it so fervently. It's one of the more obvious scenarios where both companies are complementary and making each other better so clearly so quickly.