News
U.S. retail golf equipment sales surpasses record $1 billion mark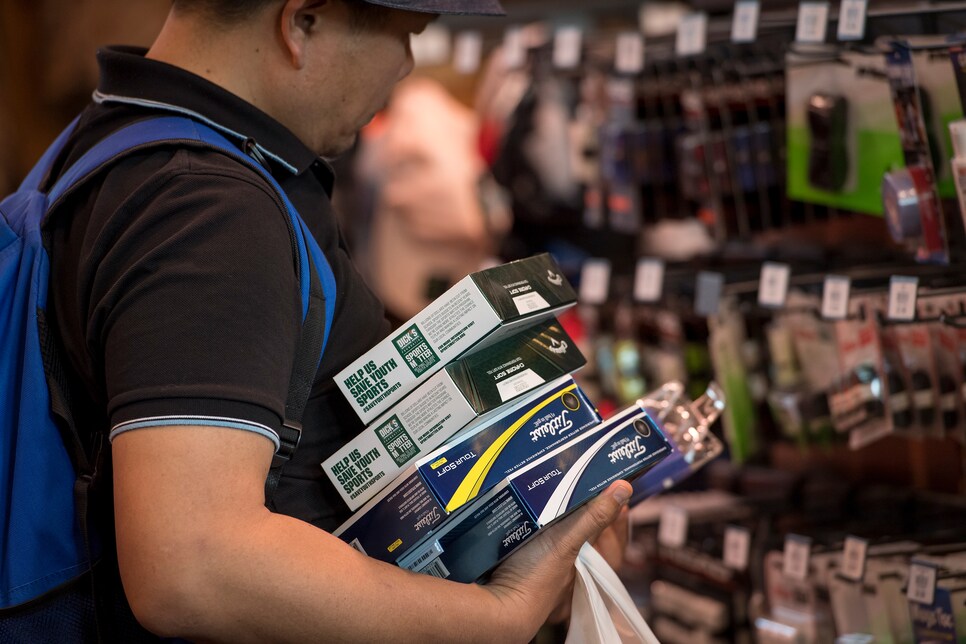 Anyone who has ventured to a golf course this summer can attest that business is booming, the game's relatively safe confines during the pandemic welcoming a resurgence for the sport. And according to Golf Datatech, it's not just courses that are enjoying the revival.
Golf Datatech, an industry research firm, announced Wednesday that United States retail golf equipment sales surpassed the $1 billion mark for the third quarter. If that number sounds significant, it is, the first time sales in July, August and September have ever exceeded $1 billion in Q3, and serves as the second-highest quarter ($1.013 billion in Q2, 2008) of all-time.
For comparison, Q3 sales are up 42 percent over the same period last year, spurred by purchases of golf bags, wedges and irons.
"The story keeps getting better as golf continues to surge coming out of the shutdown, and Q3 equipment sales suggests that 2020 will likely end up positive for the entire year," said John Krzynowek of Golf Datatech. "While the US economy will not enjoy a 'V Shaped Recovery' in 2020, if golf continues on this trajectory we will be there soon."
On the year, total equipment sales are up just 0.2 percent. However, according to Krzynowek, that number is remarkable given the hole the sport worked out of from shutdowns in March, April and May.
"These month-over-month sales records are unlike anything we've ever seen since Golf Datatech started tracking performance data in 1997," Krzynowek said. "Our 'Rounds Played' data also shows similar record-breaking growth over the past several months, which is a strong indication that avid golfers and newcomers alike are driving the sport to new levels right now."