The Loop
Tampa Bay Rays owner issues the year's best self-KO, says they don't have to worry about social distancing because no one comes to the games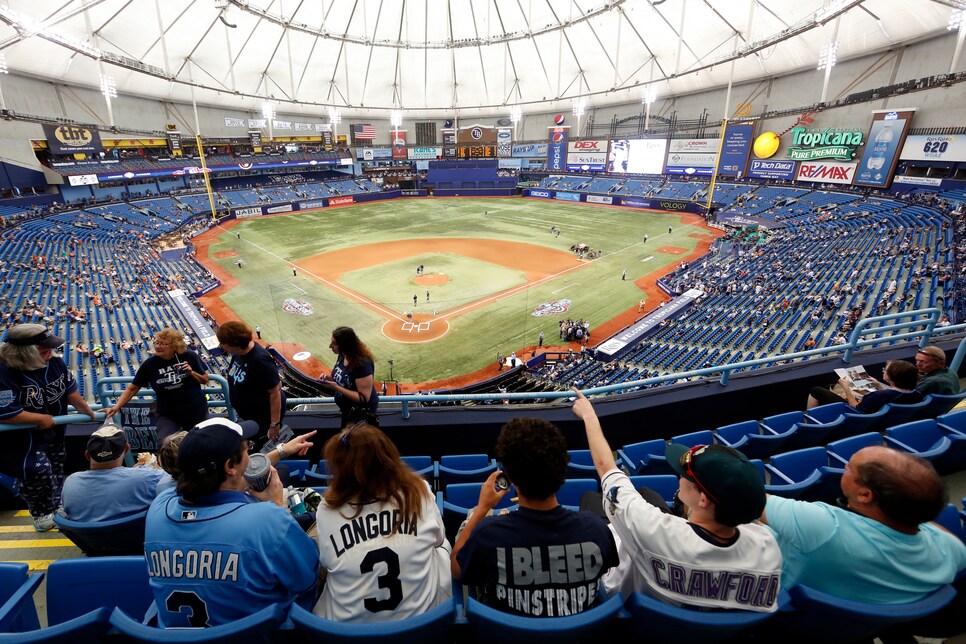 The Tampa Bay Rays just had an incredible year. Under well-established circumstances, the Rays finished the regular season 40-20, good enough for an AL East crown. Powered by Randy Arozarena's absurd playoff explosion, which saw him set a new MLB record for postseason home runs, the Rays rolled right through the AL Pennant and into the franchise's second-ever World Series. There the league's fourth-smallest payroll lost to the league's highest, but it was hard to view the Rays 2020 season as anything but a resounding success.
Apparently that warm, fuzzy feeling didn't stick around for the holidays, however. In an interview with the Tampa Bay Times this week, Rays owner Stuart Sternberg delivered this absolutely all-time self-own, revealing the true state of things down in down in The Big Guava. Take it away, Stu.
Nothing like a little self-KO to get the Winter Meeting juices flowing. But Sternberg wasn't done there, going on to say that he was "pretty confident that come the summer, we're going to be able to have in as many fans as would like to be at our ballpark."
That ballpark is, of course, the legendary Trop, notorious for its wacky rafters and painfully empty stands. Sternberg has long agitated to burn it down, urinate on the ashes, and relocate the team somewhere (ANYWHERE) other than Tampa, and honestly, you can't blame the man. Florida citizens were willing to risk death by ventilator for just about anything this year, except Rays baseball, and that may be the final nail in the Tampa coffin.
In fact, by the time the Rays make their next World Series in a decade and half, something tells us Sternberg's self-eviscerations might just be in French.