mo money mo problems
Talor Gooch reveals 'it sucked' to lose almost $2 million of LIV Golf Adelaide winnings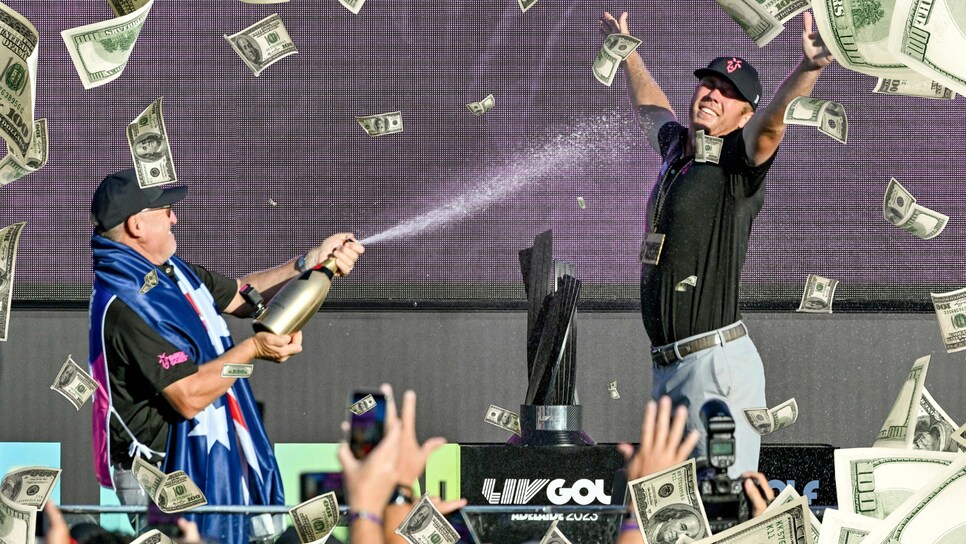 It's not as if back-to-back LIV Golf winner Talor Gooch is hurting for money right now, but losing almost $2 million to taxes (from a country you don't live in) is never fun.
After his LIV Golf Adelaide victory in Australia last month, Gooch revealed that his $4 million jackpot for winning dropped down to a measly $2.1 million due to Aussie tax laws.
"It was a little bit disheartening seeing 47 and a half percent because Australian taxes [do] not enter the account," Gooch said on the 'Fore The People' podcast.
"It comes, you know, sometimes it's like 48 hours, but it's usually 24 hours after the direct deposit hits. It was a big one this last week, but yeah, it sucked that 47-and-a-half percent was withheld for Australian taxes, unfortunately … I am by no means complaining, but the four [million dollars], once you cut it all up, let's just say that it's a lot less than four."
The maiden LIV Golf victory was quickly followed up by another at LIV Golf Singapore with another ho-hum $4-million prize—the taxes on this one seem to be less excruciating—so it looks like things have worked out just fine for Gooch.
Needless to say, that nearly $2 million loss is a thing of the past.