News
Jim Herman crashes the FedEx Cup Playoffs and four other takeaways from Sunday at the Wyndham Championship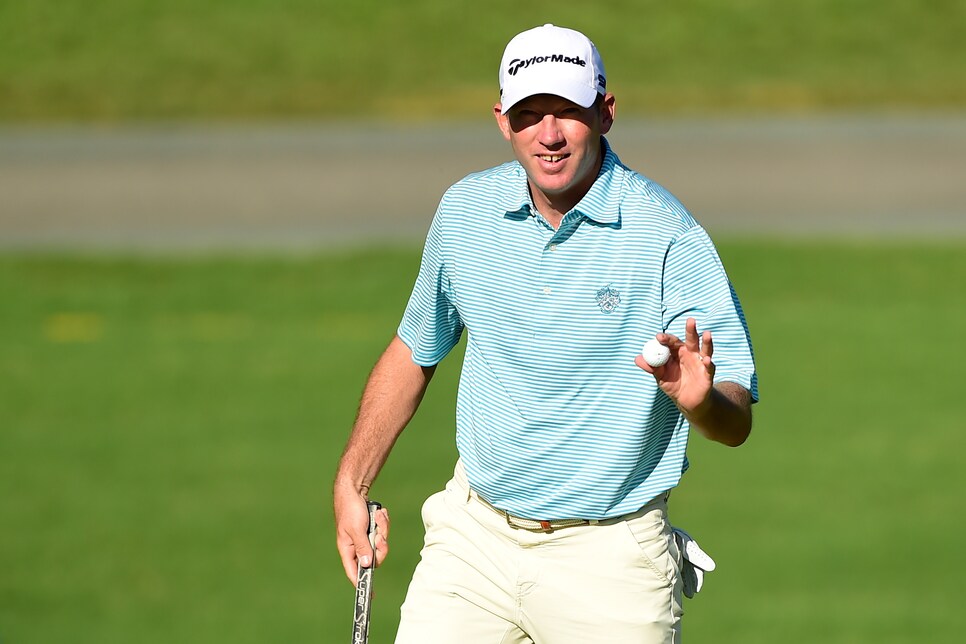 As out of left field as Jim Herman's victory felt, he sure didn't act or play like it came out of left field. He executed some world-class shots under pressure, as if he'd done it a million times before. The win was well-deserved, especially for a grinder like Herman.
Here are our five takeaways from the final round of the Wyndham Championship.
Jim Herman came out of nowhere
Coming into the Wyndham, Jim Herman was sitting at 192nd in the FedEx Cup standings. To get into the playoffs, he pretty much needed to win the tournament or finish in second place. Judging by his record this season—11 missed cuts in 18 starts, no finish inside the top 25 and just barely cracking $200,000 in earnings—there was a better chance of seeing a pig take flight.
But in the latest edition of "golf is the dumbest sport ever," Herman did win, throwing up a 61 and a 63 on the weekend from the damn clouds. He hit 63 of 72 greens in regulation and made 444 feet of putts, two things that usually help your chances to win. Before this week he ranked outside of the top 165 in every major strokes-gained category but one: strokes gained/off-the-tee. On Friday he was hovering around the cut line for much of the day, but then he birdied four of the last six holes. And the rest, as they say, is history.
The win jumps Herman from 192nd to 54th in the FedEx Cup standings, the largest jump in the playoff format's 13-year history. He now has three wins on the PGA Tour, which, as Action Network's Jason Sobel pointed out on Twitter, is more than Tony Finau and Patrick Cantlay … combined.
Mind blown. Golf is so dumb.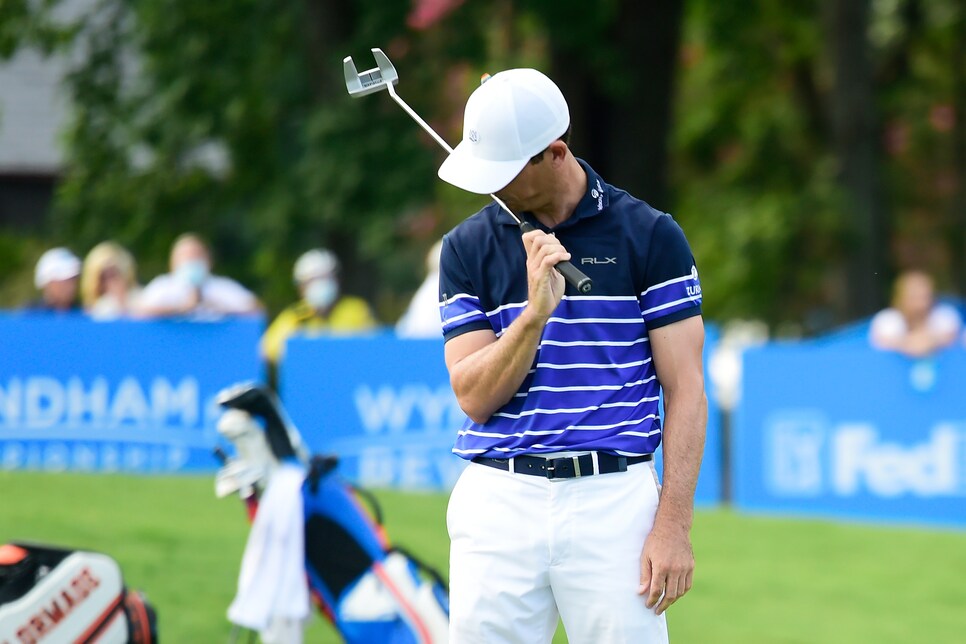 On one hand, you could look at what happened Sunday and say Billy Horschel really let one get away. On the other, you could say he's just about ready to rip off a few playoff wins like he did in 2014.
Horschel absolutely should have won at Sedgefield C.C. on Sunday. Other than a few wayward drivers, he was absolutely locked in, but he didn't play enough club on the par-3 16th and paid the price with a bogey. Even after that, though, he still had two great looks at birdie at 17 and 18, and wasn't able to get either to fall. It could take a little while to get over this one.
Then again, Horschel was incredibly upbeat afterwards, and even said he feels like this is his time of year. History would show he's correct. For golf bettors, he's going to be a very enticing play at TPC Boston, as he'll probably still have some juicy odds given the strength of the field. If you believe in "close," Horschel is very, very close.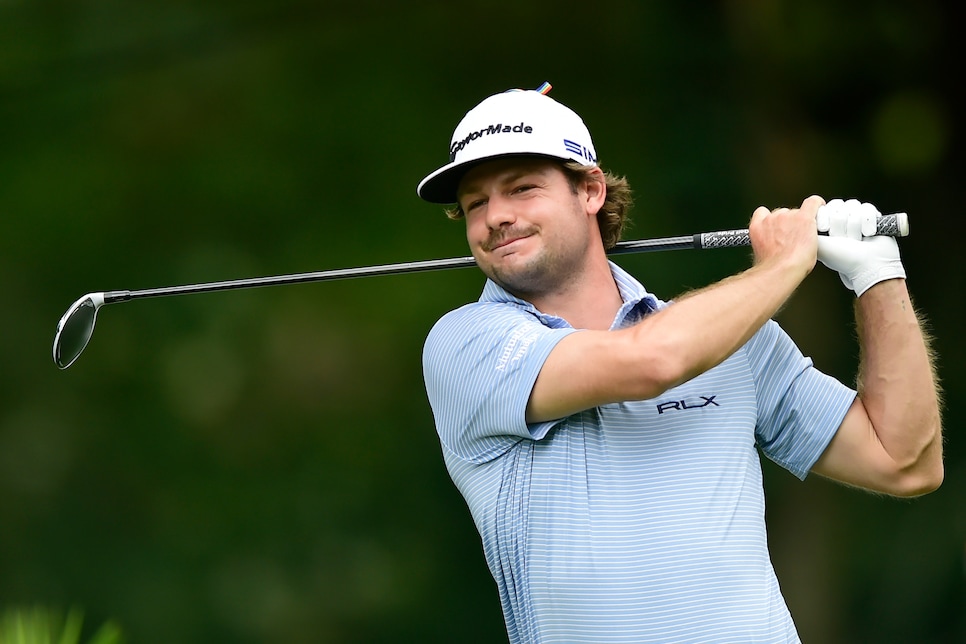 Speaking of close, Doc Redman is going to win soon
There's so much young talent on the PGA Tour right now that it's easy to forget about Doc Redman, who won the U.S. Amateur in 2017, then nearly won the Rocket Mortgage Classic in just his fifth career start on tour in 2019. If you asked an avid golf fan on the street to rattle off the best young players right now, I'm not sure Redman makes that person's top five.
Well, he should, as he continues to prove on a weekly basis. If not for a pair of brutal lip outs and two ugly bogeys on Sunday at Sedgefield, he might have found himself in a playoff with Herman. Surprisingly, this was his first top 10 of the year, but his seventh finish inside the top 25. His T-3 moved him to 60th in the FedEx Cup standings, which is a great position to make a serious run at East Lake. He may not get the media love that the likes of Collin Morikawa, Viktor Hovland and Matthew Wolff get, but the 22-year-old should be able to change that soon with a victory.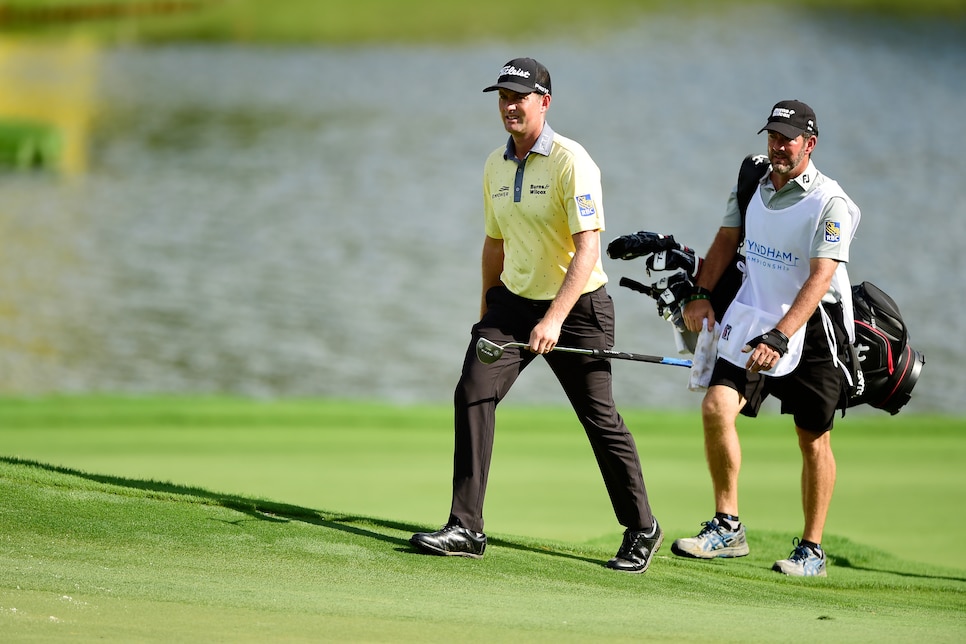 Webb Simpson tied for third at the Wyndham. Stunning!
Unfortunately, Simpson didn't finish in fourth, which would have put him one step closer to finishing in each position 1 through 10 in the same event. Now he still needs a fourth, a seventh, a ninth and a 10th. Thanks for wrecking this ridiculously random stat with a birdie on 17, Webb.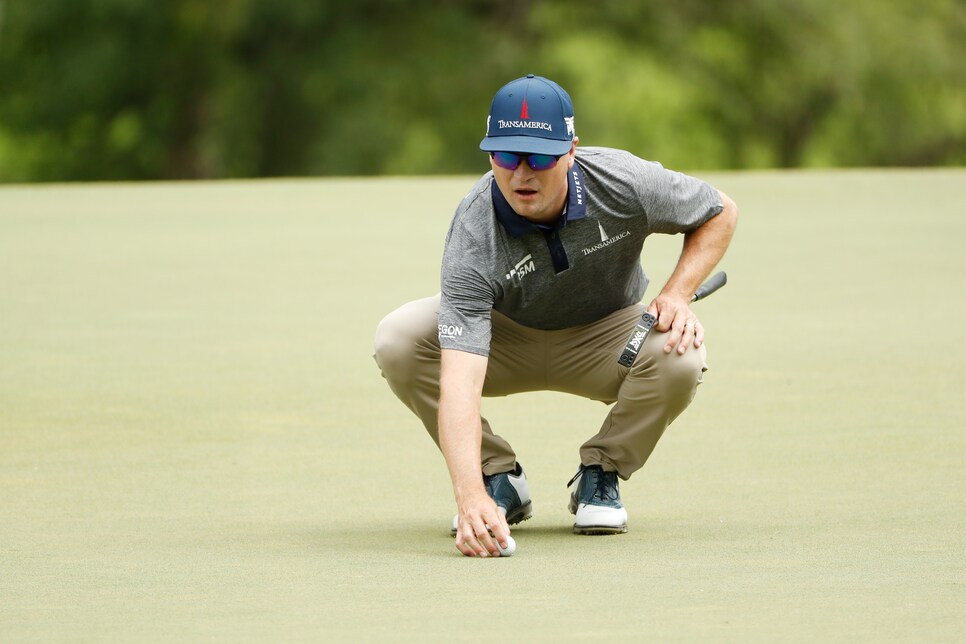 The other big FedEx Cup movers (besides Jim Herman)
Obviously, no one made a bigger move than Herman. Like, no one ever in the history of the FedEx Cup. But there were some other notable names who vaulted into TPC Boston thanks to some clutch play in Greensboro. Si Woo Kim, the 54-hole leader, didn't have his best stuff on Sunday but still fought hard to shoot even par and nab a T-3 finish, which jumped him from the bubble (121st), to safely inside the top 100 at 82nd (he also earned a spot into the U.S. Open). Zach Johnson, who started the week on the outside looking in at 129th, vaulted to 104th with his T-7. Kevin Kisner didn't have much to sweat about this week, but he did go from 52nd to 40th thanks to his T-3.
On the flip side, there were a handful of guys who went from in at TPC Boston to out: Fabian Gomez dropped from 122nd to 126th after he missed the cut; Russell Knox went from 124th to 127th after he tied for 72nd; and Charl Schwartzel went from 125th to 128th after he missed the cut. Brutal.