Takeaways
The future of the PGA Tour is in good hands with Collin Morikawa, Viktor Hovland and co.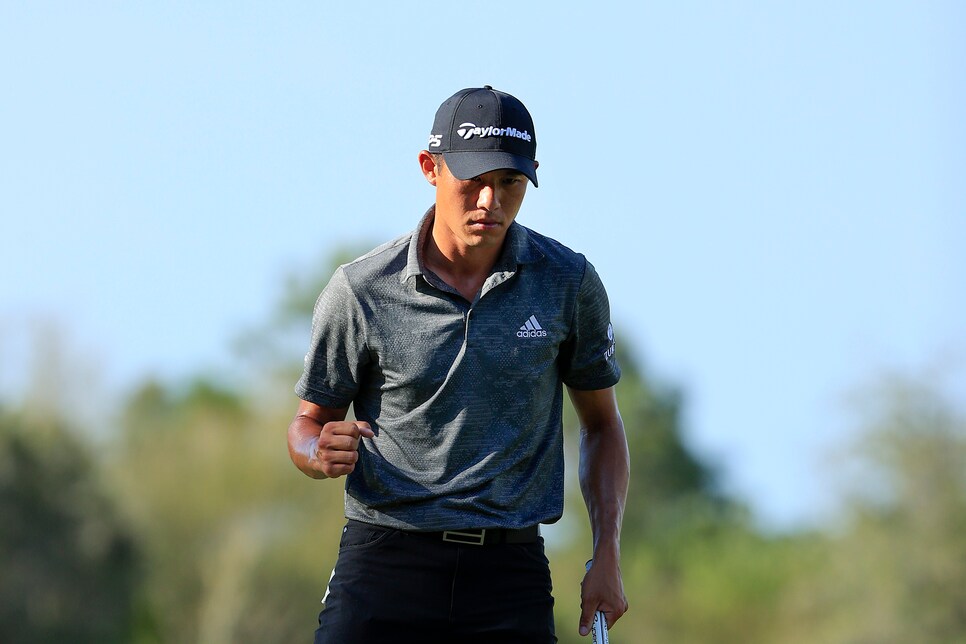 Returning to the golf course is at the very bottom of Woods' list of concerns right now, but we'd all be lying if we didn't wonder at some point this week "Is this the end" for Tiger's playing career? Losing Woods, who has been the PGA Tour's golden goose for more than two decades, would be a big blow. Sure, he'd still be around the game, captaining Ryder Cup teams and hosting big-time tournaments, but his electric presence on the golf course would be dearly missed.
However, if Sunday at The Concession is any indication, the future of the sport is in very good hands, with or without the GOAT.
The final round of the WGC-Workday Championship was as good as golf gets without Woods, whose presence was still felt with a number of pros donning his signature red and black. Collin Morikawa came out on top, completing an epic Friday-Saturday-Sunday performance with a closing 69 to win by three.
Not enough can be said about Morikawa's putting turnaround. The 24-year-old lost 7.5 strokes on the greens last week at the Genesis Invitational at Riviera. This week, he finished 11th in the field in SG/putting, and when he couples that with his elite approach play he is borderline unbeatable. As stats guru Justin Ray points out, Morikawa joined an elite class with this WGC victory, a class that includes that Woods guy:
Morikawa's a certified stud. And making the win all the more impressive was who he closed out—a charging Viktor Hovland, who has become a junkyard dog on Sundays; Brooks Koepka, who has four majors; Scottie Scheffler, last season's Rookie of the Year; Webb Simpson; Billy Horschel; Rory McIlroy; Patrick Reed. The list goes on. It was one of the better Sundays you'll see all year.
In short, it was a final round that highlighted just how good the sport is right now, and why it shouldn't have to rely on one or two legends, but rather an ensemble cast that can deliver the goods. The future of the game is in good hands (and it will welcome Tiger back with open arms whenever he's ready).
Here's three other takeaways from a fun first week of the Florida Swing.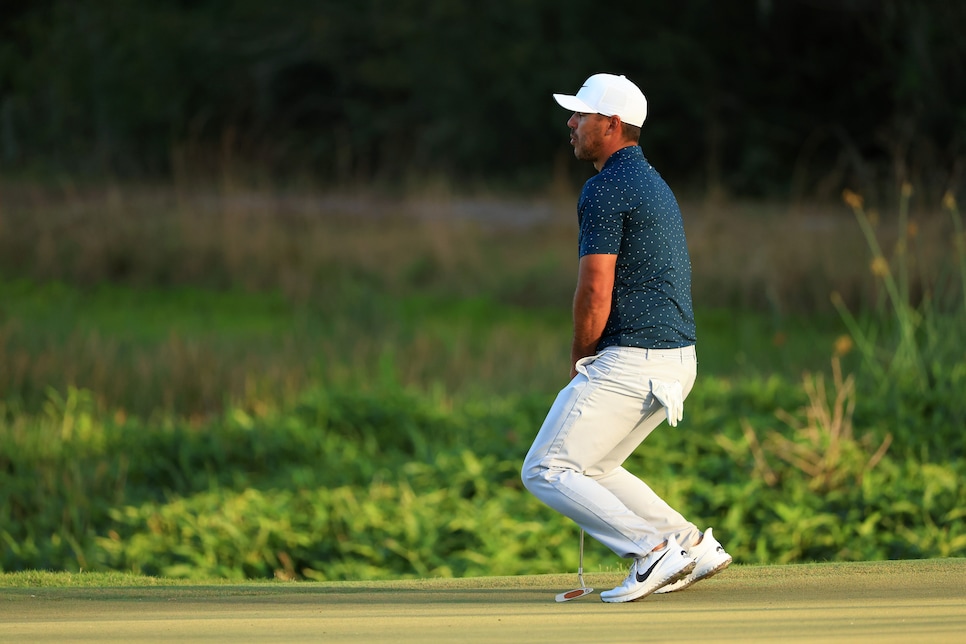 We don't want more Concession, we NEED more Concession
Excuse me ... THE Concession. We regret the error.
Honestly, unlike Ohio State, it might be worthy of the "THE." What else could you want from a championship golf course? There was plenty of carnage, but not the unfair kind. If you play like Morikawa did—AKA perfect, pinpoint golf—the course is gettable. If not, you'll be in big trouble. Great run off areas around the greens, bad shots penalized, risk-reward holes out the wazoo. Most importantly, Golf Twitter loved it. Last time everyone agreed on something on that stupid website was ... never. It was never.
Because everyone loves it, we'll probably never see it again (that's usually how this works). Let's hope that's not the case, because this place is a legit championship test worthy of another look. Given how it played and the history and the name of the course, it's a LAYUP Ryder Cup venue. Unfortunately, next open spot for that is 2037. Maybe bring the match play here? Rotate the Honda between Concession and PGA National? Let's just make it the WGC-THE CONCESSION and call it a day.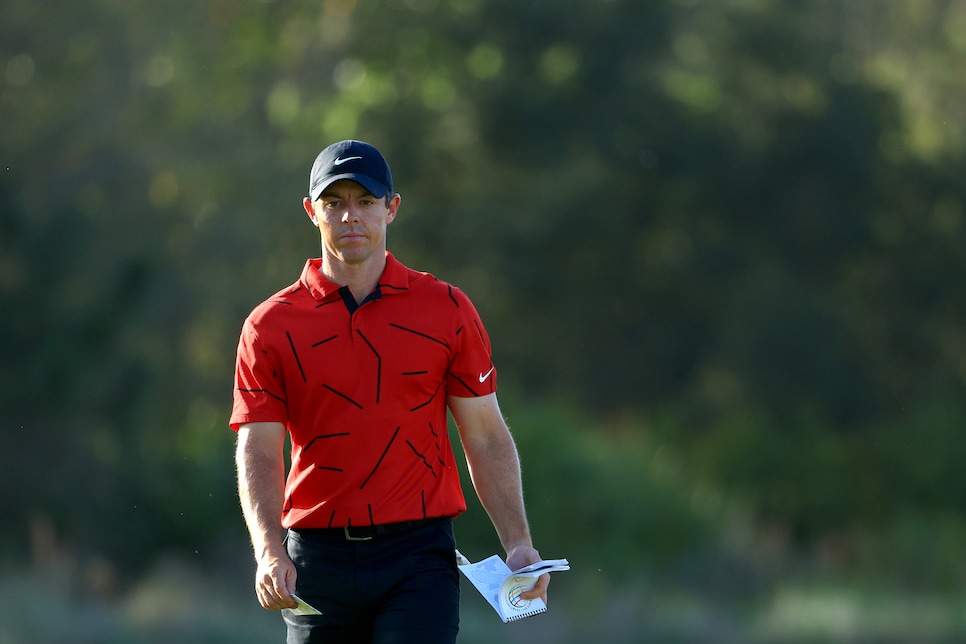 Rory McIlroy stalls (again)
To even force a playoff, McIlroy would have needed 65, a tall order on this golf course, but not an impossible task. Morikawa and Bryson DeChambeau shot 64s this week, and a number of players, McIlroy included, threw up 66s. Given McIlroy's history in Florida (wins at Honda, Bay Hill, Players), The Concession would seem perfect for him, and yet again he stalled out on a Sunday, shooting a closing 71, when he had a chance to seriously threaten. It feels misguided, and maybe even downright incorrect, to say the 18-time tour winner is not a winning golfer right now, but that has been the case since the restart. He's put himself in position enough times, but his weekend performances have left a lot to be desired: 73-71 at the BMW last August to finish T-12, 75 on Sunday at Winged Foot in September, 74 on Sunday at the CJ Cup at Shadow Creek in October, 73 on Sunday at Torrey Pines in January, just to name a few. McIlroy will recapture the magic again at some point, but that's what makes these final rounds so much more frustrating from the former World No. 1.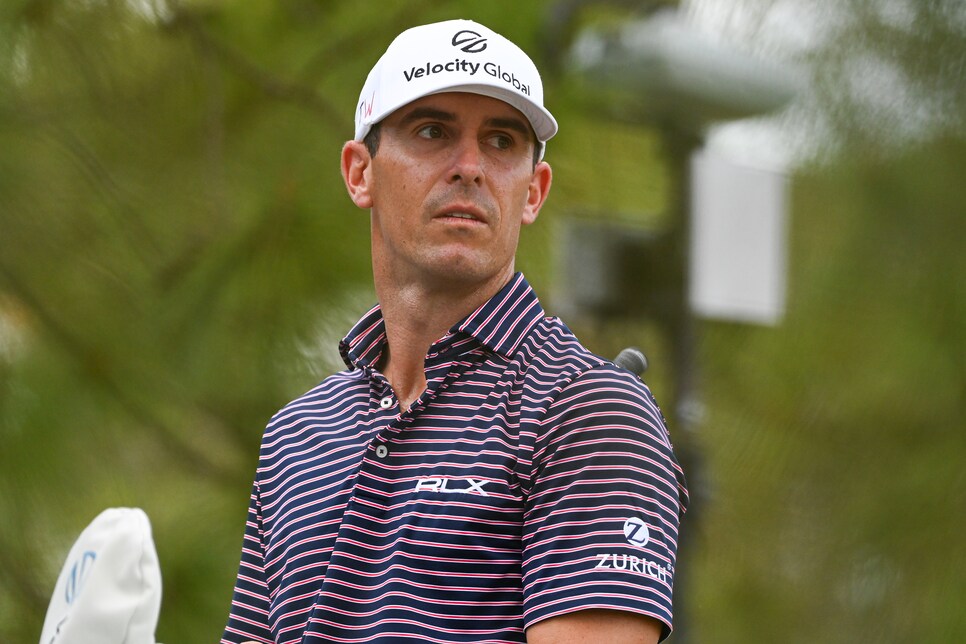 Don't quit on Billy Horschel
With his C+ game, Horschel still eeked out a two-under 70 on Sunday to grab a share of second place, much of that due to his incredible putting. Unfortunately, his approach play betrayed him in the final round, but he hung in there and kept it together to the very end. We're closing in on four years since his last solo victory on the PGA Tour, and Horschel seems intent on ending that drought soon. This latest T-2 marked his eighth finish of T-9 or better in his last 31 PGA Tour starts. The win is coming, and this degenerate gambler hopes to capitalize on it soon.