News
Sergio Garcia wins in stunning fashion and three other Sunday takeaways from the Sanderson Farms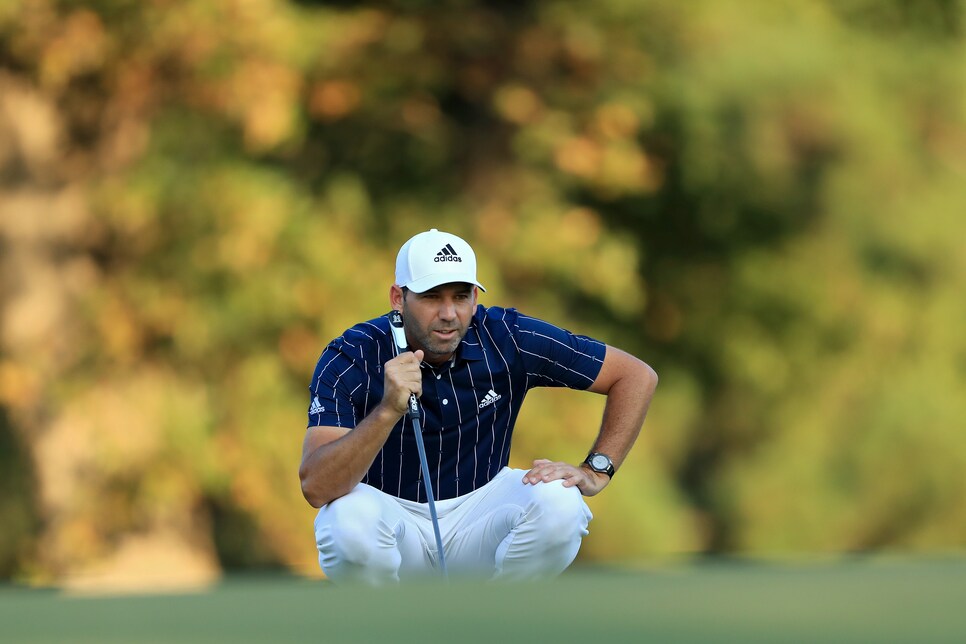 For much of the afternoon, it looked as though Peter Malnati had done enough to claim his second Sanderson Farms Championship, or at least done enough to earn a spot in a playoff. However, Sergio Garcia, who had not won on the PGA Tour since the 2017 Masters, was able to fend off Malnati with a furious final five holes, ending the tournament with an impressive flourish on the 18th.
Here are our takeaways from the 2020 Sanderson Farms Championship.
Sergio Garcia wins in stunning fashion
All week in Mississippi, the story was Sergio Garcia's eyes-closed putting technique, as it should have been. Garcia, a notoriously bad putter, had found something that was working, and then said he had been doing it for a few years now (the jury is still out on that). But it didn't matter if he started it three years ago or this week at the Country Club of Jackson. It was working, and it was working well now, so it was obviously going to be a big topic.
However, Sergio fittingly wound up winning this tournament on Sunday thanks to his irons, the best clubs in his bag for his entire 20-plus-year career as a pro. Yes, he did still putt quite well during his final-round 67, the best he had all week actually, but the deciding shot came with an iron. Here was the stunning moment on the 72nd hole:
A good-looking shot? Try phenomenal. Try tournament-ending. It came from 171 yards out, and it set up the easiest putt of the week for the 40-year-old Spaniard (we still have trouble believing El Niño is 40). Eyes closed or not, that one was going in, and it gave him his first PGA Tour win since the 2017 Masters. He did win on the European Tour almost exactly one year ago at the KLM Open, but even with that victory Garcia still dropped out of the top 50 of the OWGR for the first time in nearly a decade. A timely win, and more importantly, a special one, as Garcia explained.
"It's pretty sweet," Garcia said. "There's no doubt. I was fortunate enough to win a couple times in Europe, so Azalea [Garcia's daughter] could see it, but not Enzo [Garcia's son]. But now both Azalea and Enzo can see me win in the U.S., which is amazing. I don't know if Enzo will recall it. But it's great, obviously a lot of hard work, my whole family, Angela, Azalea, Enzo, my family in Spain. Everyone around, it's been tough, I lost two uncles to COVID, so it's been tough on my dad. This one was for them."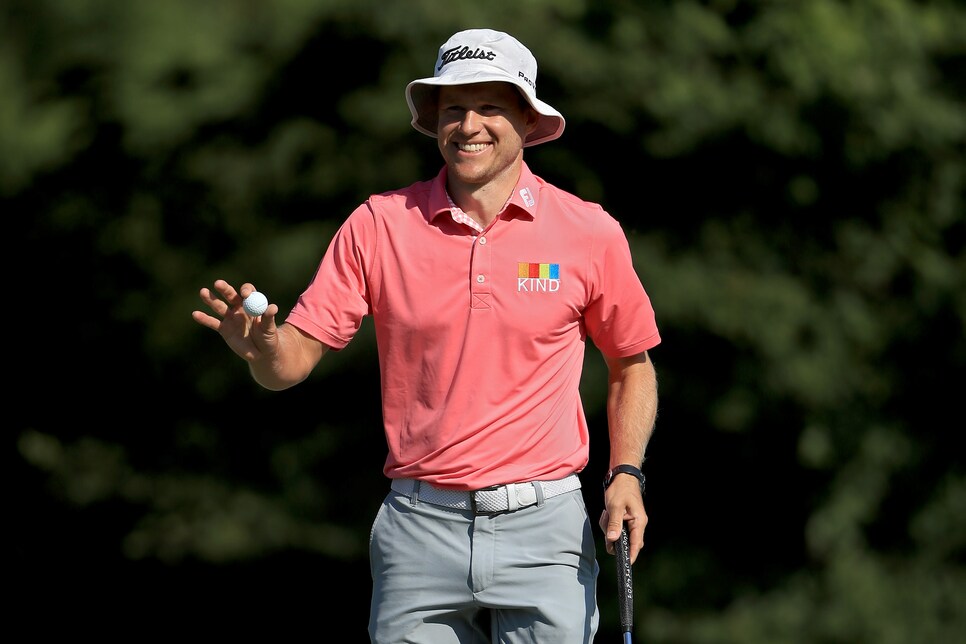 Poor Peter Malnati (well, not really)
On the PGA Tour, second place can often be as good as first, but to lose in the way Peter Malnati lost, after shooting a nine-under 63 and waiting more than 90 minutes for the leaders to finish their rounds. It had to be crushing, no?
Well, not for Malnati, who wouldn't show that he was upset with the outcome even if he was. Before the outcome was determined, he remained as jovial as ever and seemed happy he had locked up a top 10 (at this point, he was leading alone by two strokes).
"It's funny, I mean, this game … this is my dream job, and I get to do it every day, and it beats me up and it's so hard, and the competition out here is so strong, and you fail so much," Malnati said. "To have a day like today … I mean, I have no idea the outcome. There are a lot of birdie opportunities on the back nine, but what I did out there today felt like … it just felt awesome. I feel like I won the tournament. I probably won't, but I feel like I did, and it's amazing."
This attitude from Malnati, one of the ultimate good guys on tour, is not surprising at all. It's also not surprising considering this is his best finish on the PGA Tour in a very, very long time. Since 2016, he has just one top 10, and since his Sanderson Farms Championship win in 2015, his next best finish was a T-6 later that same year at the Tournament of Champions. So yeah, he's pretty pumped about the runner-up this week.
"I knew better … of course I was five back going into the day. I knew I loved this golf course. I knew I'd been playing really well and feeling like I was this close to a low one. So I knew that everything could line up to be in a position, but I really wasn't thinking about a number at all. I definitely fell out of that top 125 category last season, didn't play particularly well, so I'm actually not in the field for Vegas next week [Shriners Hospitals for Children Open], and I actually wanted to play there, so I was thinking about the top 10 a little bit, and it looks like I'm going to get that."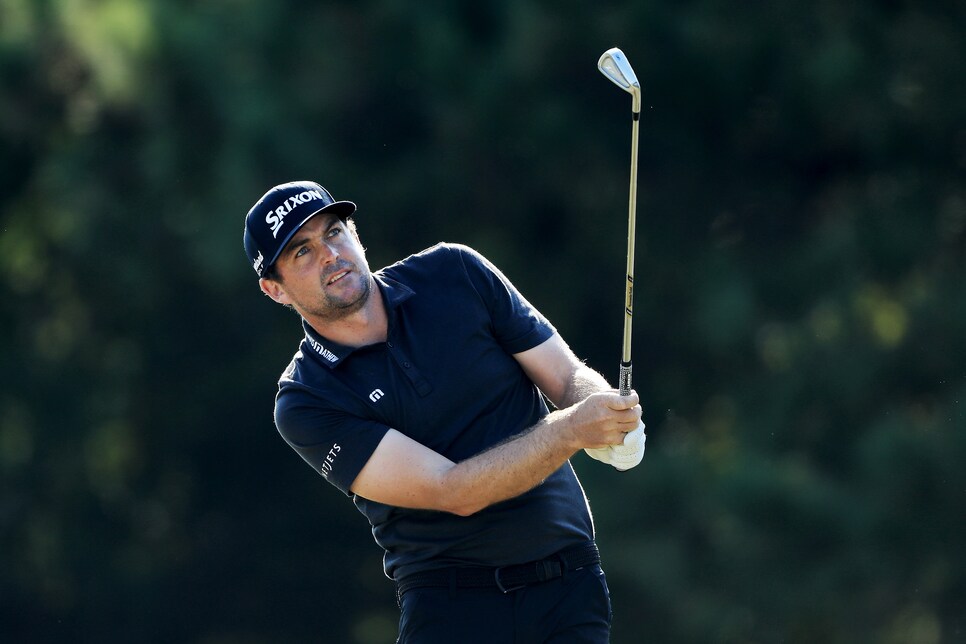 Keegan Bradley almost overcame an ugly Saturday front nine
For 63 holes, you could argue Keegan Bradley was the best player in this field this week. But an ugly front-nine 39 on Saturday might cause him to lose plenty of sleep these next few days. Bradley finished at 15 under, four shots back of Garcia. It goes to show how a rough three-hole stretch in these birdie fests can be so crushing. Bradley knows that better than anyone.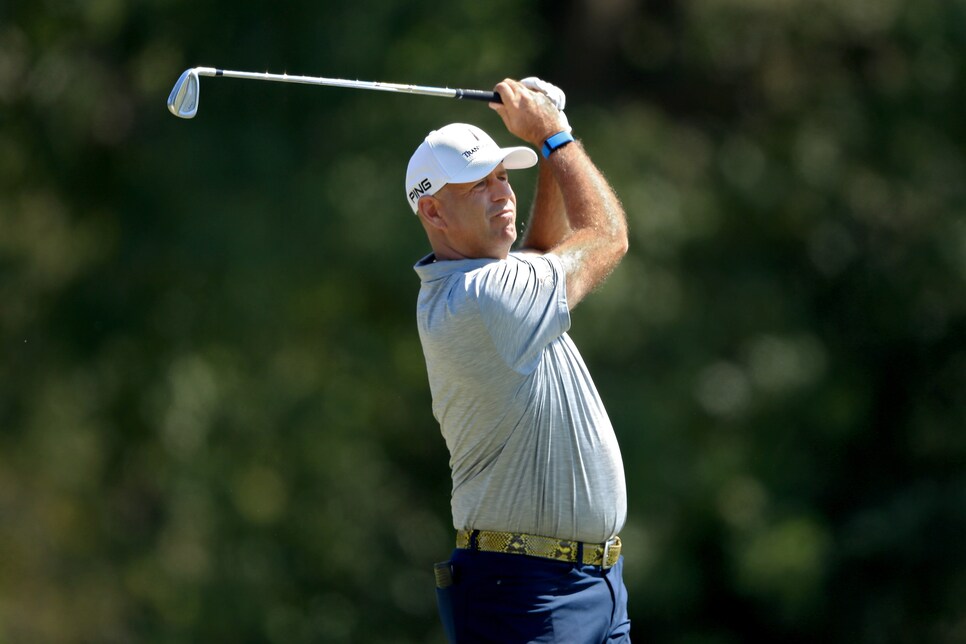 Because of the craziness of the U.S. Open, it was easy to forget Stewart Cink just picked up his first victory on the PGA Tour since the 2009 Open Championship at the Safeway Open. Three weeks later, Cink kept the good form going at the Sanderson. The 47-year-old shot a seven-under 65 on Sunday to finish at 13 under for the week, locking up a T-12 finish. Even better, he did it with his son Reagan on the bag once again, though it sounds like this was the end of the father-son run, as Cink plans to go back to veteran Kip Henley, who took over Cink's bag last August. Had Stewart and Reagan finished top five, Reagan may have been back next week at TPC Summerlin.
"I don't want Reagan to … he's a great caddie," Cink said. "He's doing a great job, but I don't think I want him to become a caddie. He's just a little bit too good at doing this to where I think if he keeps going he might find a home out here. He's already had offers from other players … I'm joking. He hasn't."
Great stuff. It's a shame there was no Open Championship this summer. Perhaps Cink could have capitalized on this late-career resurgence in a major. Maybe next year.