News
Rory McIlroy hints—again—that he's tinkering with the Bryson DeChambeau approach to distance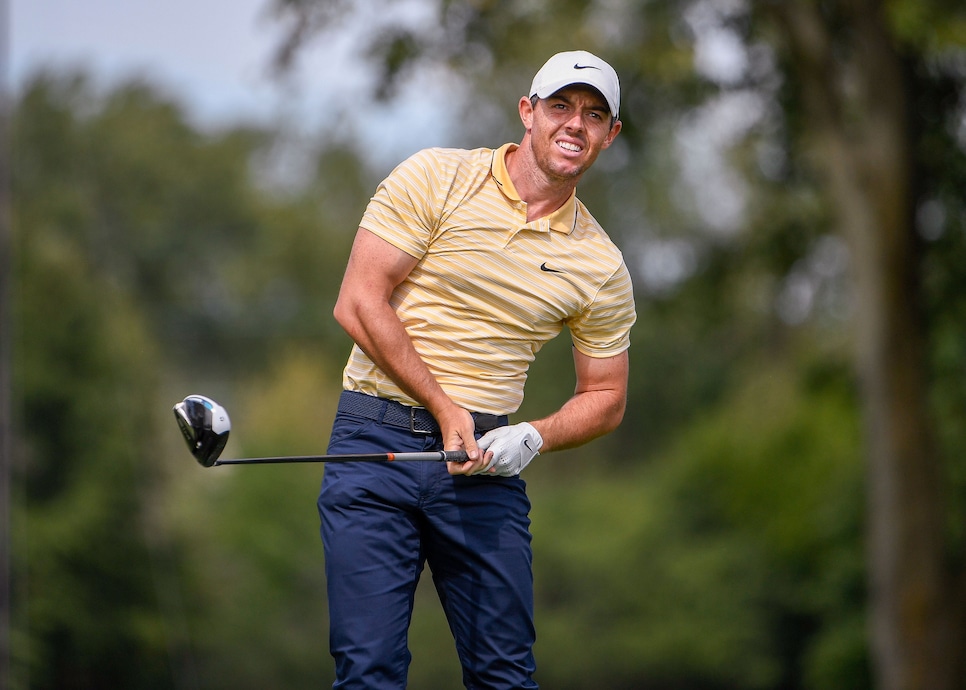 Rory McIlroy watches his tee shot at the ninth hole during the third round of the 2020 BMW Championship.
Tracy Wilcox
We wrote over the weekend about how the latest tour pro to be experimenting with the Bryson DeChambeau/swing-out-of-your-shoes method of driving was a pretty big surprise: Rory McIlroy.
As we said then, it was inevitable that DeChambeau winning the U.S. Open with his bombs-away strategy would cause previously skeptical peers to become more willing to give the method a try. It's just that McIlroy was, well, really previously skeptical.
Remember that McIlroy notably praised DeChambeau on the Sunday of his victory at Winged Foot ("It's kind of hard to really wrap my head around it.") but did so with a seeming caveat.
"So I think … about the guy, I think it's brilliant, but I think he's taken advantage of where the game is at the minute," McIlroy said. "Look, again, whether that's good or bad, but it's just the way it is. With the way he approaches it, with the arm-lock putting, with everything, it's just where the game's at right now.
"I'm not saying that's right or wrong. He's just taking advantage of what we have right now."
Earlier in the summer, when asked if he might consider bulking up like DeChambeau to help increase his swing speed and get more distance, McIlroy noted he wasn't inclined to do so since he felt he typically hit it farther when he was smaller.
And yet, on his Instagram story feed over the weekend, McIlroy shared a look at some numbers on a launch monitor in which he appeared to follow DeChambeau's swing-it-hard lead with some eye-popping results.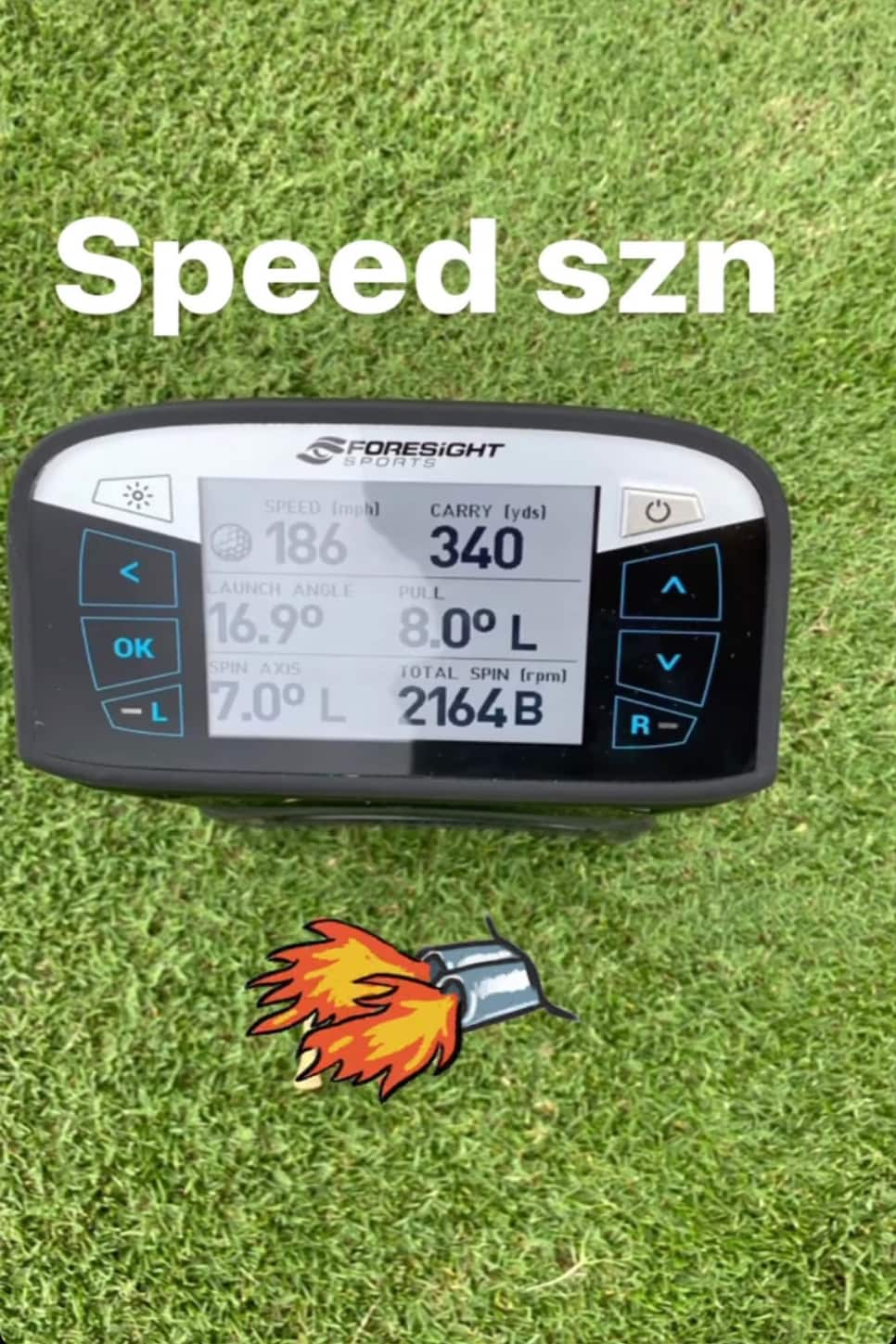 Mind you, McIlroy was already no stranger to long drives; he has averaged between 306 and 319 yards in driving distance on tour each of the last five seasons. And whether he decides to crank it up in a tournament setting isn't clear.
And double mind you, this was just one brief image on an Instagram feed. Skeptics quickly suggested that golf pundits would be reading too much into this one little easter egg on McIlroy's social media account.
To them, we now offer another piece of evidence that this "experiment" might actually be real.
Indeed, if McIlroy was fretful of DeChambeau "taking advantage" of today's technology, it's not enough to keep him from exploring whether it could work for him, too.