Takeaways
Niemann's bogey-free streak ends at worst possible time, Hank Lebioda's painful finish and another wild PGA Tour playoff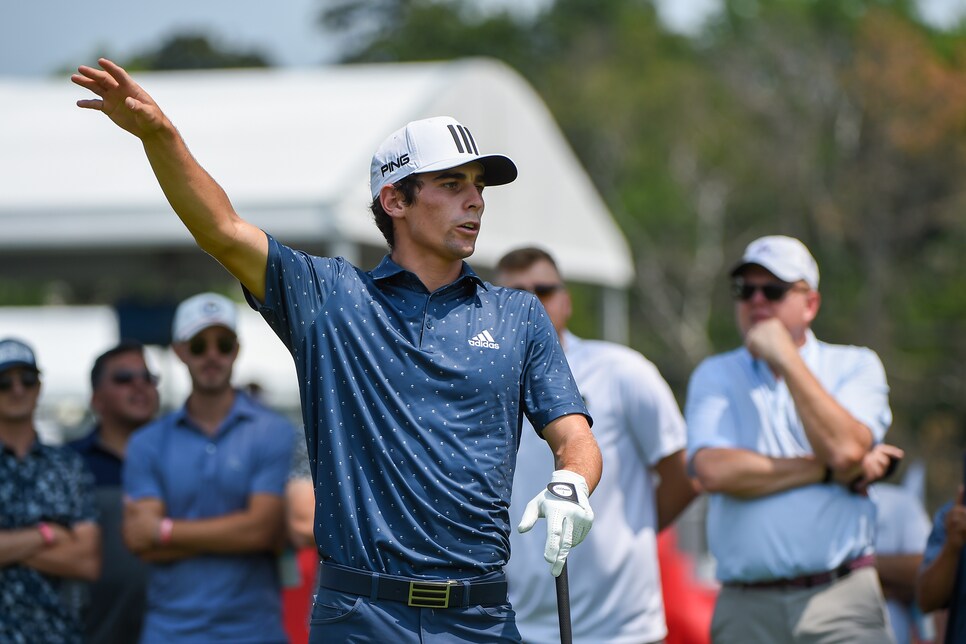 Seventy. Seven. Straight. Holes. That's how long Joaquin Niemann went without a bogey on the PGA Tour, a streak that goes back to the 14th hole the previous Sunday at the Travelers Championship. Niemann tied for 36th in that event.
After 72 bogey-free holes at the Rocket Mortgage Classic, Niemann was tied for first, putting him in position to make a bit of history. Had he won the three-man playoff with Cam Davis and Troy Merritt, he would have become the third player ever to win a 72-hole stroke-play event without making a bogey. Lee Trevino (1974 Greater New Orleans Open) and J.T. Poston (2019 Wyndham Championship) are the only two others to accomplish the remarkable feat.
Niemann, already an elite player at just 22 years old, failed to join that elite club, his streak-ending bogey coming at the worst possible time - the first hole of sudden death. The young Chilean went third in the playoff, nuking a driver past Davis and Merritt's tee shots, setting himself up with a pitching wedge into the green.
"I hit the best driver I hit of the whole tournament, I think," said Niemann. "Hit a nice big draw over the left side of the fairway, which is nice for that pin."
Despite being in what he thought was position A, Niemann didn't love the number, so he attempted to take a little off a wedge. Instead, he flew the green, his ball coming to rest in a thick lie. He scared the hole with his chip, but had no way to stop it from rolling 20 feet past. Two putts later, he made his first bogey in 77 holes, which knocked him out of the playoff.
Still, it's another runner-up finish for Niemann, his third of the season. He knows his game is in good shape, and that he's heating up at the right time.
"I mean, I'm pretty happy with how my game is right now," he said. "I think there's big tournaments coming up now and I'm pretty happy the way I'm playing. I know that I could have closed the tournament pretty early on. Then I couldn't make a putt on 17 and 18. It's just the way it works. Yeah, this is golf and sometimes you'll get your good rewards, sometimes it's not great, but I'm just happy with the way I played."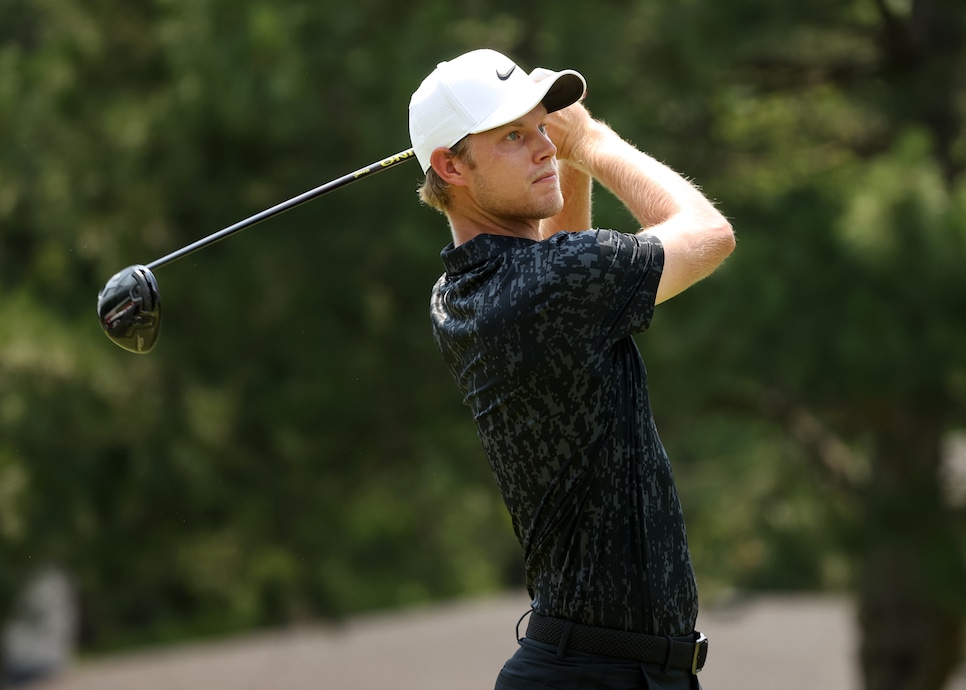 Another wild PGA Tour playoff
Two weeks, two playoffs on the PGA Tour, 13 total holes. Last week, Harris English and Kramer Hickok went eight. This week, Cam Davis and Troy Merritt went five, including one of those with Niemann. Once again, it was a complete par-fest, with Davis missing a number of birdie chances that would have ended the playoff earlier than expected. Merritt hung tough, but he gave himself one too many testy five-footers for par. His short miss at the par-3 15th handed Davis his first win, which was the most shocking of outcomes considering where Davis was with two holes left in regulation. A short par miss dropped him to 15 under at the 16th, but an eagle hole-out from the bunker at 17 and a birdie 18 earned him a spot in the playoff at 18 under. As Niemann said, that's golf.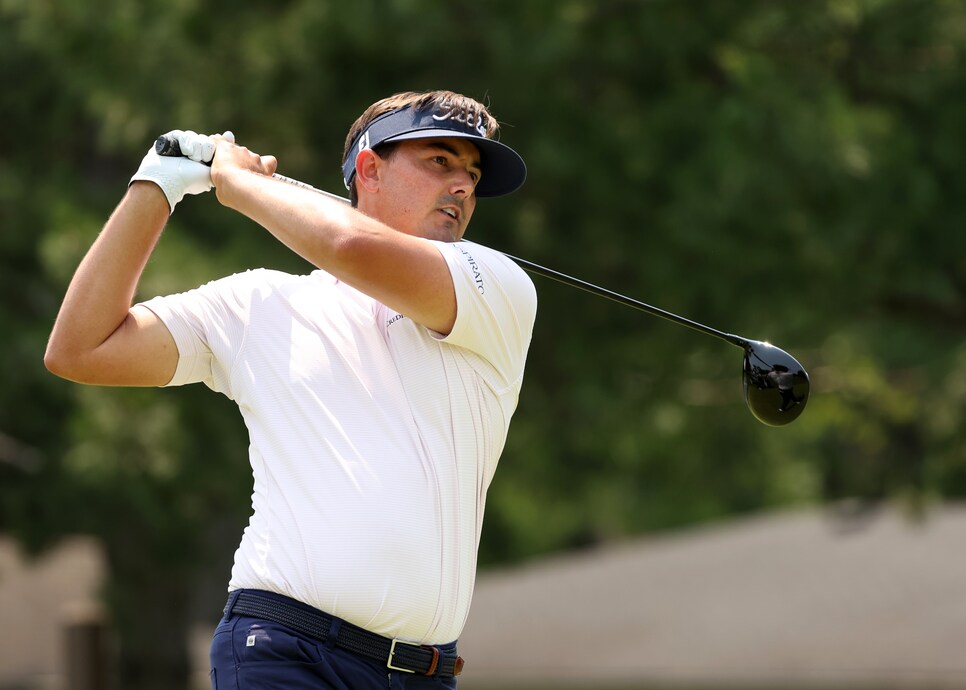 Hank Lebioda's painful finish
All things considered, Hank Lebioda had a fantastic week. He's now gone T-5, T-4 in consecutive starts, marking the first time he's posted back-to-back top 5s on tour. The strong recent stretch has vaulted him inside the top 100 of the FedEx Cup standings, all but locking up a spot in the first leg of the playoffs, where he's never been before. It also helped him crack the $1 million mark in on-course earnings this season, another career-first. It's all good for the 27-year-old. No complaints.
HOWEVA, you only get so many really great chances to win, unless you are one of the Dustins or Rorys or Brysons of the world. Lebioda, a fine player, is not quite on that level, but he gave himself a prime chance to steal this tournament late on the back nine. After a quiet start, the lefty from Florida State chipped in for birdie at the 10th, then made a 14-footer for birdie at the 11th and added one more at the 13th. Suddenly, with two par 5s left, Lebioda was in the driver's seat.
He did par the first par 5, the 14th, but found the green in two at the par-5 17th, leaving himself with a 37-footer for eagle. Had it gone, he may have won the tournament in regulation, and a birdie would have gotten him into the playoff. Instead, he three-putted, a potential product of nerves as well as pure shock from watching Cam Davis hole out his bunker shot for eagle. At the 18th, he still had a great look to post 18 under, but left it three feet short. To recap: 37 feet for eagle at 17, 16 feet for birdie at 18. Lebioda played those two holes in even par.
Again, a monster week for a player who desperately needs all the good results he can post. Still, part of him has to feel like he may have let one get away.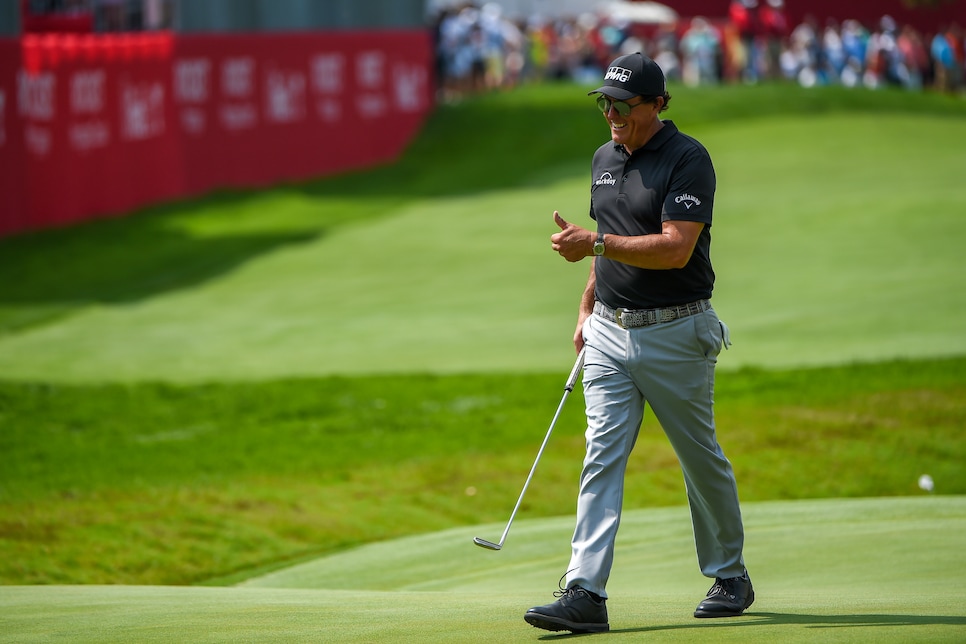 Are we sure Phil Mickelson is not coming back to Detroit?
Given his age, and the ever-changing PGA Tour schedule, there's a chance Phil Mickelson never returns to the Rocket Mortgage Classic for the simple reason that it could be an odd-tournament out on his schedule. But, he seems to want people to believe that he's never coming back because of the "opportunistic" and unfavorable article written about him earlier in the week. Of course, he quickly changed his tune on Saturday, issuing a charitable challenge for the fine folks of Detroit.
Then, following a third straight 72, which left him near the very bottom of the leader board, Lefty met with the media and spoke in glowing terms on the whole week, sounding an awful lot like a guy that would love to be back.
"I enjoyed my time here. The people were terrific and I love playing old-school Donald Ross courses," the reigning PGA champ said. "We don't get a chance to do it often on tour because we're trying to make courses longer and harder. I just loved the golf course. I don't care how many under wins. Last year it might have been 23 under or so and this year it might be 18, 19, but to play an old-school gem like this is a real treat, and the people were terrific."
The takeaway here: Mickelson had a knee-jerk, somewhat triggered reaction to the article from the beginning of the week. He's since thought it through and realized he overreacted, and that he shouldn't punish an entire city of fans for one person's actions. He also loves the thought of people wanting him to come back so bad that they are willing to go to GoFundMe lengths for it. All of these things can definitely be true. Also true - there is only one or two people in golf who can be this big of a story the entire week while tying for 74th.