Takeaways
Rahm's WD produces wild Sunday at Memorial, Scheffler's costly shank and a forgotten major champ's clutch top-10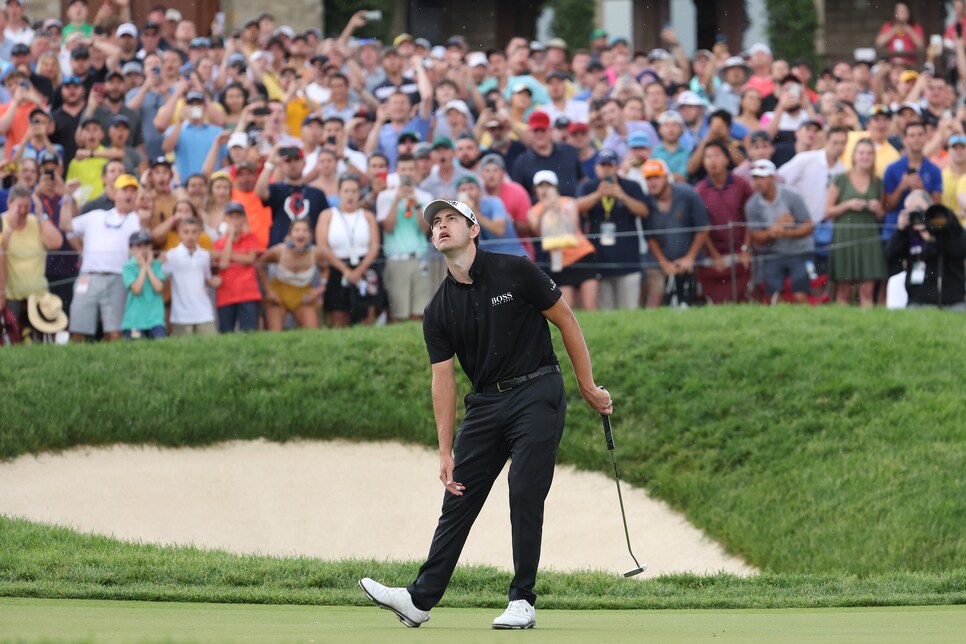 Sunday was supposed to be a victory lap for Jon Rahm at the Memorial Tournament, where he tapped in for par and a six-shot lead on Saturday evening. Instead, an untimely positive COVID-19 test knocked him out of the tournament, setting up one of the better final-round duels of the 2020-21 PGA Tour season.
The opponents: Patrick Cantlay and Collin Morikawa, the antidote to the entire Brooks Koepka-Bryson DeChambeau saga of the last few weeks. Neither Cantlay nor Morikawa's personality would be described as electric. These two are about one thing and one thing only—striking the absolute hell out of the ball.
Surprisingly, neither guy struck it that well in the final round on Sunday, but they each grinded away and produced some late-round heroics down the stretch at Muirfield Village. Cantlay's came in the form of extremely clutch birdies at the 13th and 17th holes, the former of which was a 13-footer to tie Morikawa for the lead, and the latter a 23-footer to square it up again. Morikawa, who flew the green at the 17th, then chipped on before play was halted for a quick rain storm, then poured in a clutch 12-footer to save par soon after.
Pars at 18 set up a two-man playoff between the two flushers, one Cantlay won by holing a par putt that was on a similar line to the birdie putt he nearly made to win in regulation. Morikawa, who hit the 18th fairway in sudden death but had a chunk of mud on his ball, came up short with his approach and failed to get up and down for par, giving Cantlay his second Memorial victory in three years and fourth career PGA Tour title.
The victory, of course, is not without controversy, as many will point to the fact that Rahm was likely going to win had he played. (Cantlay and Morikawa shot matching 71s, so Rahm could have shot a 76 and theortically still won.) Then again, the same could have been said for Lexi Thompson at the U.S. Women's Open, where she failed to even reach the playoff after leading by five on the back nine. Anything could have happened, but that's all hypothetical now. Cantlay is now a two-time Memorial winner, and he and his bank account won't be apologizing for that any time soon.
Meanwhile, here are three more takeaways from Sunday at Muirfield Village.
Scottie Scheffler's shank proves costly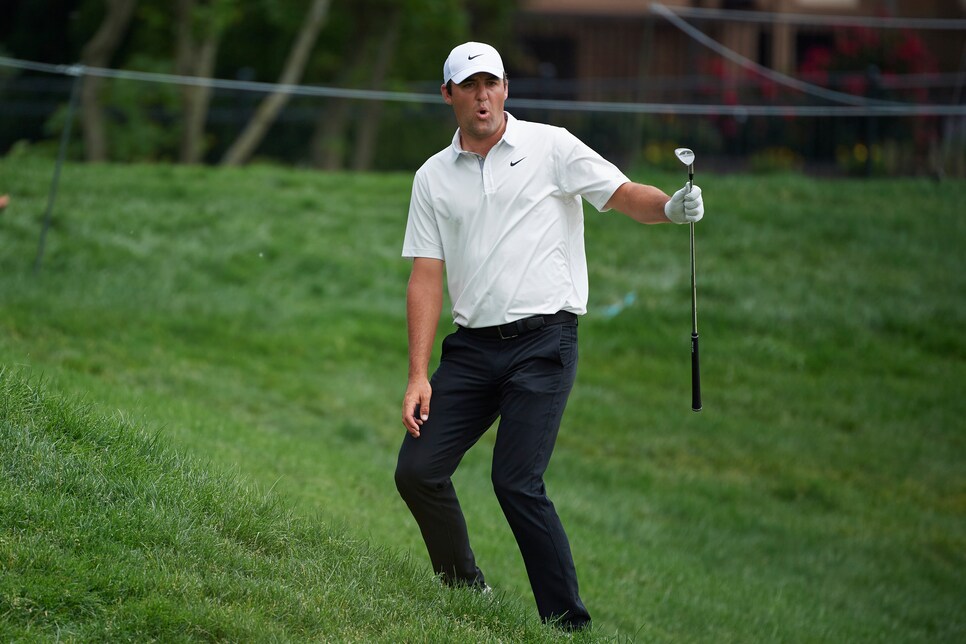 Over a 72-hole golf tournament, there are too many coulda-shoulda-wouldas shots to count. But some, like say, a shank, weigh more heavily than others.
That could be the case this week for Scottie Scheffler, who, like Cantlay and Morikawa, was given new life on Saturday evening when Rahm had to pull out of the event. The former Texas Longhorn made a huge early move in Buckeye country, reaching 12 under with three birdies in his first five holes. At the ninth, though, disaster struck when he … gulp … shanked one from the first cut down the right side of the 402-yard par 4:
More like Scottie Shankkler. (Thanks, we'll be here all week.)
To his credit, Scheffler still saved bogey (tour pros always do), and then recovered with birdies at 14 and 15 to get back to 12 under. But a bad bogey from the fairway at the 72nd hole squashed his chances, as he finished two out of the playoff. So technically, shank or no shank, he still comes up short, but who knows if he birdies No. 9 if he actually hits a solid approach. Guess that's coulda-shoulda-woulda life for ya.
Forgotten major champion posts clutch backdoor top-10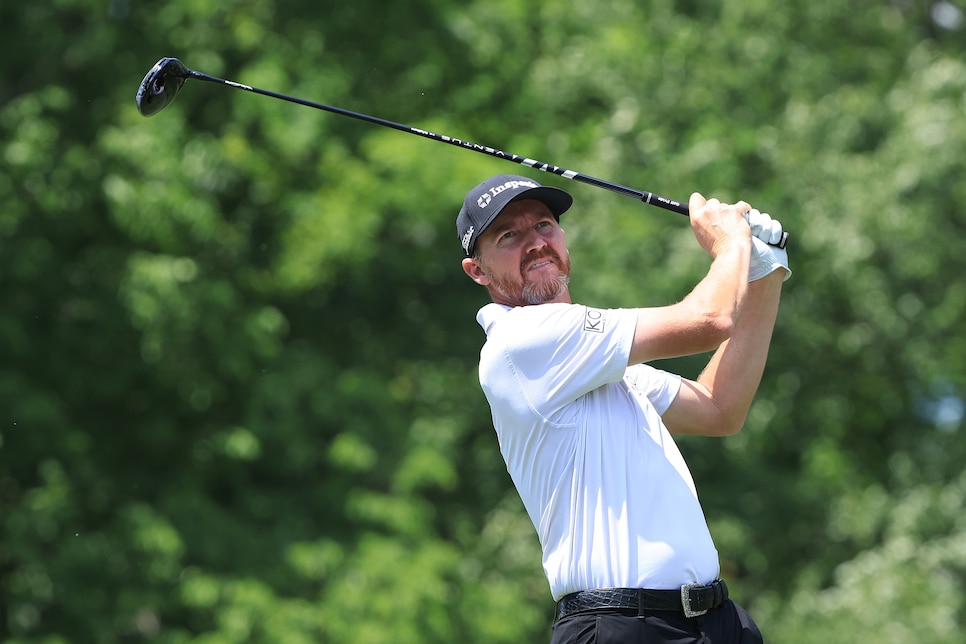 You probably didn't even realize it until Sunday morning, but Jimmy Walker was in the field this week. Funnily enough, a glitch in the PGA Tour's computer system almost knocked him out before the tournament began.
"I didn't know what was going on," Walker said Sunday. "But I knew I had registered and I knew I was in the field and when I got here they just said, 'Man, there was a hiccup on the computer and we're looking into it.' "
Walker, who registered on time and received email confirmation that he was in, knew he was good to go no matter what, even after his caddie informed him when he arrived earlier in the week that he wasn't in the field. "That's impossible," Walker told him. "I've got my e-mail confirmation. I knew I was good to go."
Turns out, Walker was right, and he went on to have his best finish on tour since the 2018 Byron Nelson, his last top-10 finish. The former PGA champion shot a clutch Sunday 65, which vaulted him 32 spots up the leader board into a tie for sixth. The "backdoor top-10" is often used as a derogatory term, but in Walker's case, it was absolutely massive.
"I've been pretty discouraged," said Walker, who hasn't made it past the second leg of the FedEx Cup Playoffs since 2016, the same year he won the PGA at Baltusrol. "You got to believe that hard work pays off. Sometimes it doesn't and it hasn't been for me, but maybe it's just taken longer than I would have liked. And today was definitely a step. It really shows a lot of maybe light at the end of the tunnel, especially for a place that I never played well at."
Walker still has much work to do if he wants to reach the postseason, but he's expected to jump from 196th to 166th in the rankings after this finish. He was never going to get it all back in one start, but this is a hell of a nice start.
"Today it was kind of, I felt like, man, I really kind of had it all together and I haven't in a long time. So it's, it really feels nice."
Another strong week from Rickie Fowler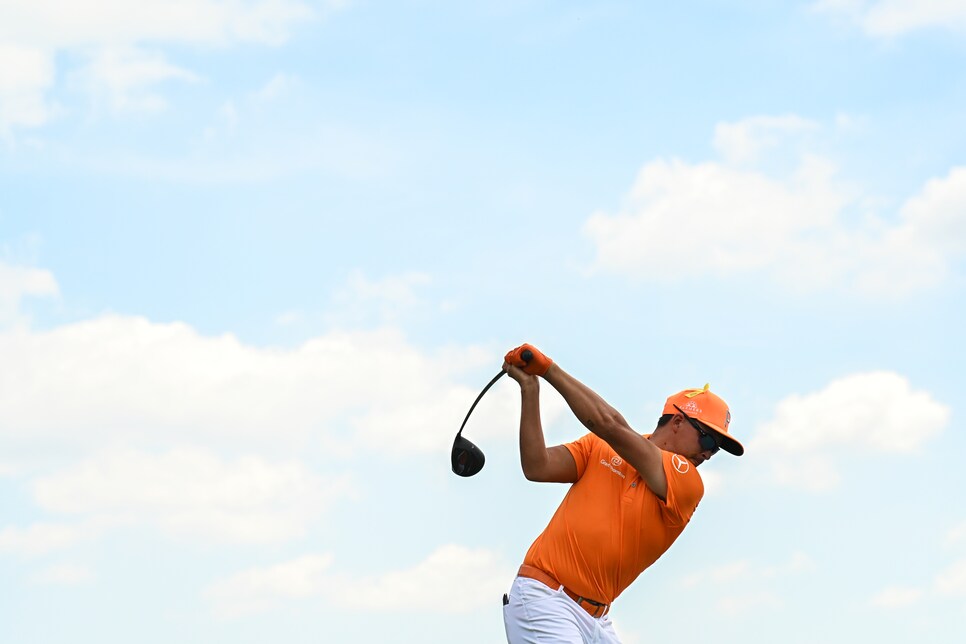 For a player of Rickie Fowler's caliber, celebrating a T-11 seems silly, but that's his second straight finish in the top 11 along with his T-8 at the PGA Championship, which was a short putt away from a T-4 and an invitation back to Augusta. A return to the Masters will have to wait, and we'll see if a return to the U.S. Open is imminent within the next 24 hours. That's right, folks, Fowler will go through U.S. Open Final Qualifying on Monday in Ohio, something he hasn't done since his days as an up-and-coming amateur. It should be a humbling experience, but one that could serve as another huge building block in this slow crawl out of his prolonged slump. Even if he doesn't qualify, he's projected to jump back inside the top 100 of the Official World Golf Ranking. Baby steps, as they say.