Regulators
Bryson DeChambeau responds to Brooks Koepka's promise of free beer for heckling fans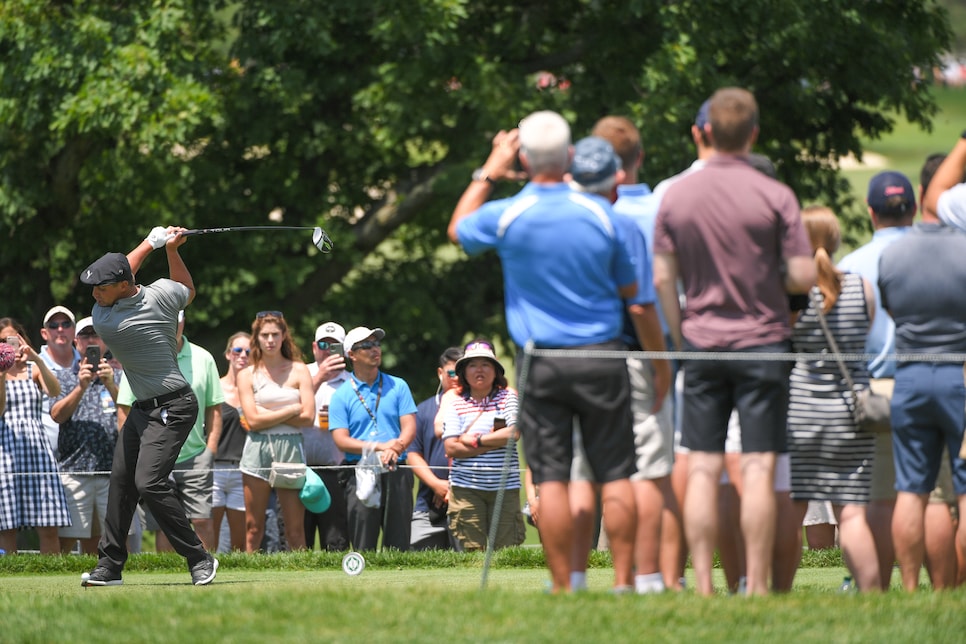 DUBLIN, Ohio – The next leg in the feud between Bryson DeChambeau and Brooks Koepka sounds like it might be going up the ladder at PGA Tour headquarters.
Following a third-round 73, DeChambeau said Saturday at the Memorial Tournament that he heard about Koepka's video Friday night offering free beer to patrons who might have been shown the exit from Muirfield Village Golf Club for heckling the reigning U.S. Open champion with shouts of "Hey Brooksie" during the first two rounds. He suggested it might be time for tour officials to intervene in the ongoing squabble.
"I think that's something that the tour needs to handle; it's something I can't control," DeChambeau said. "I tried to take the high road numerous times, and I think that, from my perspective, I'll continue to keep doing so and people are going to do what they want to do.
"From an integrity standpoint and an honor of the game standpoint, you know, the game has always been played in a certain way," he continued. "I think golf is changing, it's evolving, so there's going to come a time where it is going to be like this, and if I'm the person to take the brunt of it and whatever, you know, great. I'm happy that there's more conversations about me because of the PIP Fund."
He was referring to the $40 million Player Impact Program the tour created this year that rewards the top-10 players who help "move the needle" in regard to the tour's popularity.
Though he maintained that he "loves what's been going on," he said in the next breath that his agent, Brett Falkoff, has had a conversation with the tour about Koepka's continued social media taunting.
"It's more about how – and this is what I don't really know about – but I think it's something along the lines of how the tour wants players to act. That's about it. But from my perspective, I mean, if he keeps talking about me, that's great for the PIP Fund."