News
Carlos Ortiz makes history in stunning victory over Dustin Johnson and Hideki Matsuyama at the Houston Open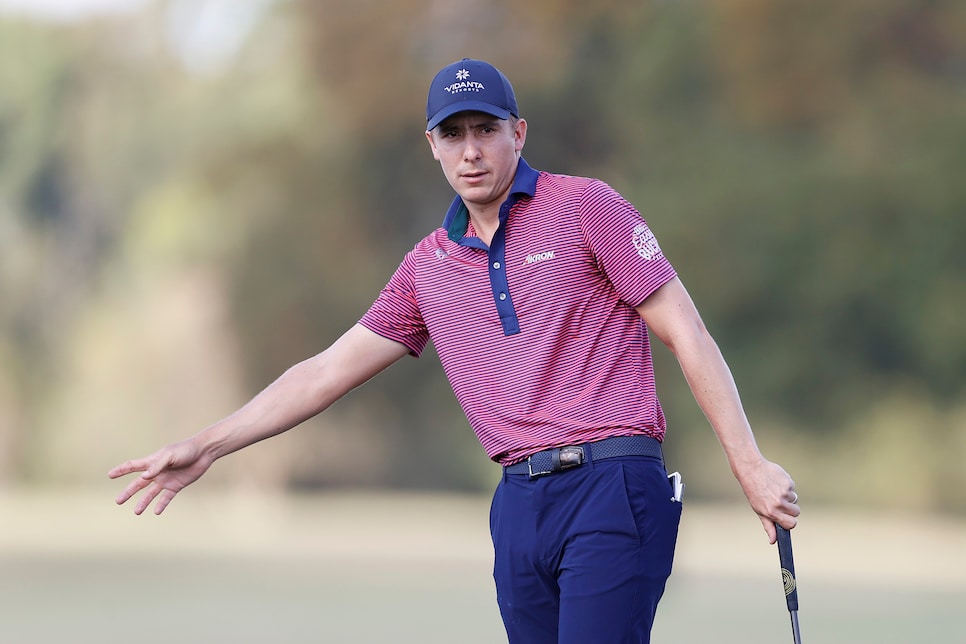 Among the names who made a charge on Sunday at the Vivint Houston Open: Dustin Johnson (No. 1 player in the world), Hideki Matsuyama (former World No. 2) and Brooks Koepka (four-time major winner). Trying to fend them off was Mexico's Carlos Ortiz, currently ranked 160th in the world. Surely, he'd be no match for that trio of world-class players.
Not only did Ortiz hang with them, he flat out beat them. The 29-year-old shot a five-under 65 that featured a two birdies on his final three holes, including a 22-footer on the 18th that he walked in to win by two.
"That was amazing," Ortiz said, fighting back tears after claiming his first PGA Tour title. "Me and my caddie, Eddie, have been working on staying patient and having a good attitude, stay positive. We did that great this week, and it paid off. I'm just really happy with the way I played."
Despite having no wins in 117 starts, Ortiz never flinched on Sunday, as if he had been in the situation countless times before (Ortiz is a three-time Korn Ferry Tour winner). He was bogey-free, something he hadn't done all week, and he gained strokes in every major strokes-gained category except putting.
Making the win that much sweeter was the fact it came in Texas, a place Ortiz called his "second home." He went to college at the University of North Texas, and the smattering of fans on hand were firmly in his corner.
"There's a bunch of fans here cheering for me, a bunch of Latinos, Mexicans and obviously people from Texas cheered for me, too," said Ortiz as a group of fans began to cheer. "So it was awesome doing it in front of them, and I'm thankful to have them."
With the victory, Ortiz became just the third Mexican-born player to win in PGA Tour history. The last man to do it was Victor Regalado, who won for the second time in 1978 at the Quad Cities Open. Cesar Sanudo was the other, his lone victory coming in 1970. Ortiz doesn't get into next week's Masters with the win, but he did earn an invitation to the 2021 Masters in April, where he'll be only the second Mexican to ever play, his younger brother Alvaro being the first in 2019. That will be well worth the five-month wait.
Beyond Ortiz's career-changing win, here are three other takeaways from Sunday at Memorial Park.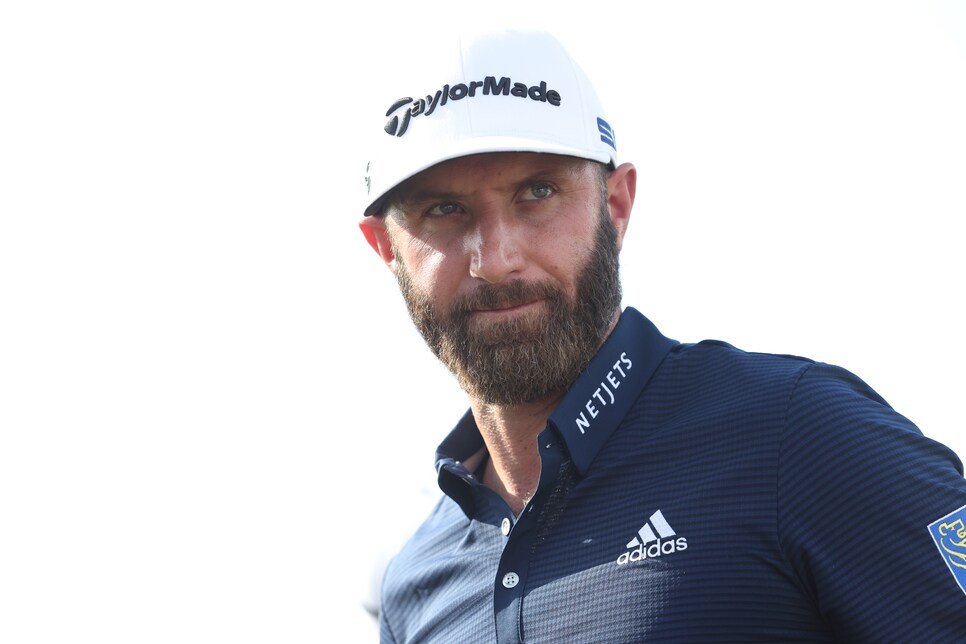 Dustin Johnson seems to be just fine
Let's make this clear: We are not doctors and we have absolutely no idea how Dustin Johnson is feeling. Only he knows how he is feeling.
Now that we've gotten that out of the way, we feel OK saying that based off his play, DJ appears to be just fine. He was humming along, pre-COVID-19 diagnosis, and that continued this week. Johnson went 66-66-65 after shooting 72 on Thursday, and finished at 11 under, two back of Ortiz in a tie for second place. And that was with a par on the par-5 16th and two birdie putts that barely missed at 17 and 18. He could have easily won this thing, which is a very good sign for the World No. 1 come next week. It was fair to wonder if Johnson was about to watch another prime opportunity slip away in a major after getting the virus. Instead, he seems as ready as ever.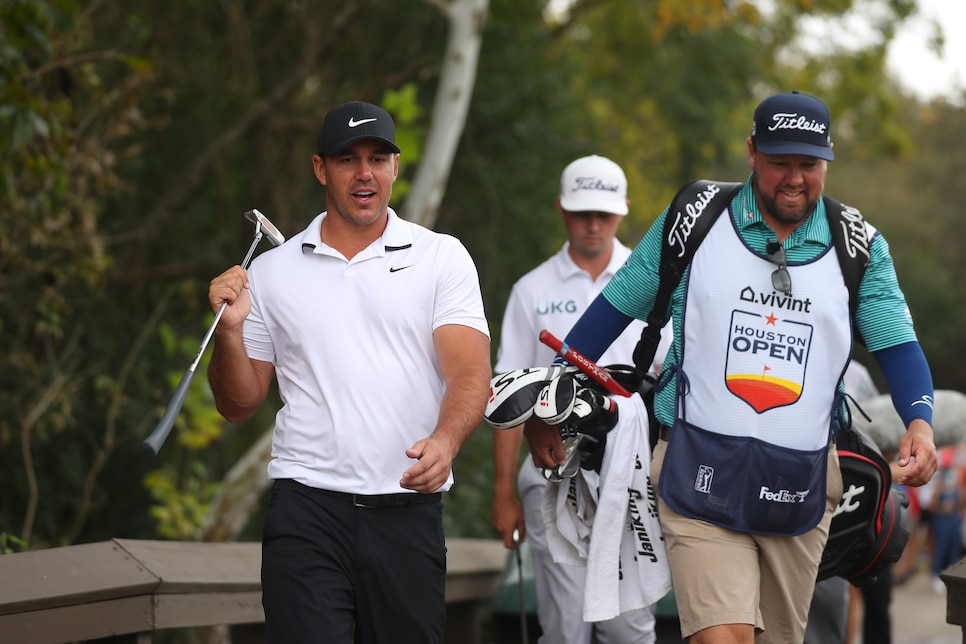 Guess who else looks like he's feeling good heading into Augusta
Surprise, surprise, it appears Brooks Koepka has gotten back into game shape just in time for a major championship, too. Koepka, who returned at the CJ Cup three weeks ago after missing the FedEx Cup Playoffs and U.S. Open, shot a second straight 65 on Sunday, and that was with two bogeys on his final five holes. It was still enough for a T-5 finish. Shockingly, that's just his second top-five finish since August 2019 on the PGA Tour. Somehow, the four-time major winner scored well despite hitting it quite poorly off the tee (28 of 52 fairways).
"It's a shame I put in a new driver," said Koepka following the final round, saying he played it the opening two rounds before returning to his old driver over the weekend. "Never should have done that, probably cost me the tournament. But at the same time, I'm playing well. I just got to play well next week."
Last year, Koepka was among the log jam of guys at the top of the leader board trying to chase down Tiger Woods in the final round at Augusta National. Had he made what he felt was a straightforward putt on the 72nd green, he would have forced a playoff. One month later, he won the PGA Championship, then added a second-place finish at the U.S. Open at Pebble Beach and a T-4 at the Open Championship. He looked like he was ready to add another top-five major finish (if not better) at Harding Park in August, but stumbled on Sunday. Should he go on to win next week, it would be his fifth major victory in the last 12 majors.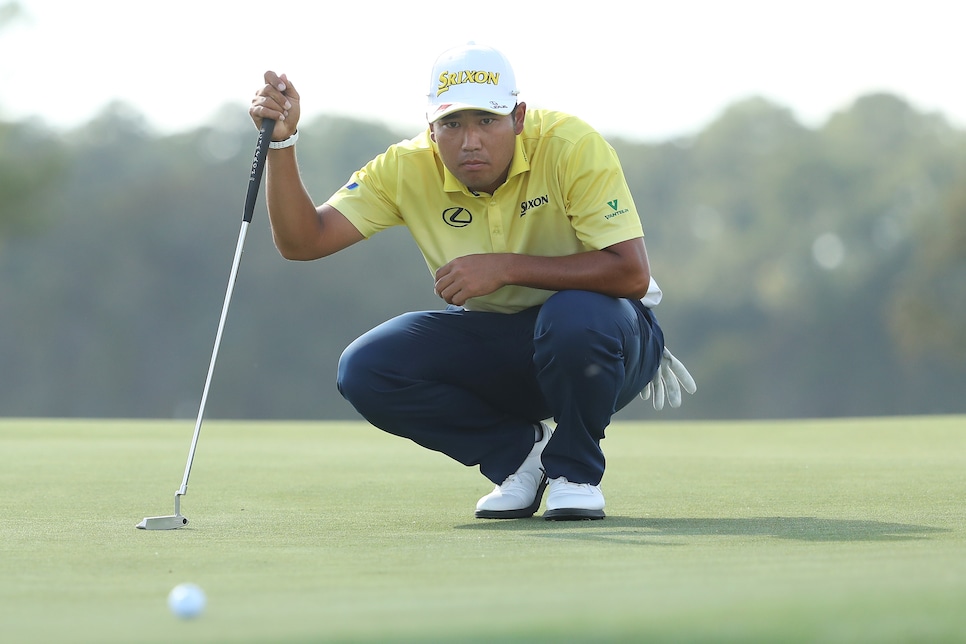 Next week is going to be l-i-t LIT
As if DJ and Brooks looking good wasn't enough to get you pumped for the 2020 Masters, Hideki Matsyuama (T-2) and Jason Day (T-11) appear ready to contend as well. Mix in Bryson DeChambeau, Jon Rahm, Rory McIlroy, Justin Thomas and Xander Schauffele, and it's shaping up to be another all-time week at Augusta. When isn't it an all-time week in Augusta, though? Just imagine if Tiger Woods gets himself into the mix again. OK, OK, we won't ask for too much ... maybe.