News
Dustin Johnson can't possibly lose and three other takeaways from Day 3 at East Lake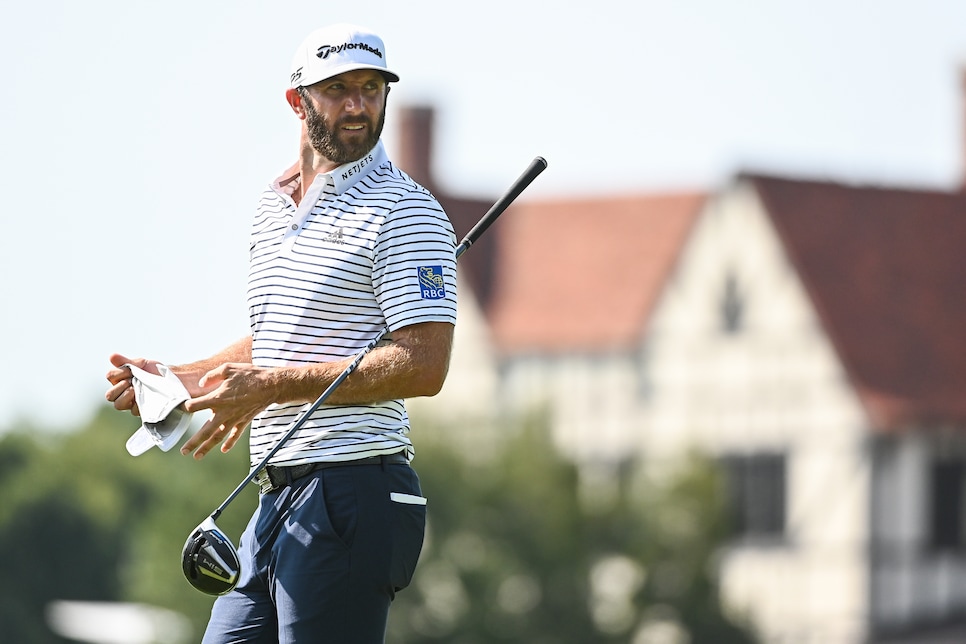 After yesterday's 2-for-14 fairways-hit performance from Dustin Johnson, all signs pointed to this becoming a tightly contested golf tournament. To that, DJ said, "hell nah" on Sunday at East Lake.
Thanks to a third-round 64, Johnson now leads by five heading into the final round of the Tour Championship, when he'll look to claim his first FedEx Cup title, solidify his No. 1 world ranking and probably lock up Player of the Year honors. A pretty nice little Labor Day Monday potentially unfolding.
Here are our four takeaways from Sunday in Atlanta.
Dustin can't possibly lose, can he?
Well, if anyone can, it might be DJ, who has suffered his fair share of blown leads and heartbreaks over the years. Still, outside of Saturday's second round, his game has been at peak efficiency for a few weeks now. His ball-striking and the overall approach game is always off the charts, and it's so good right now that it's masked some poor driving. But what's been most impressive over this incredible stretch has been his short game and his putting. Sunday was his best round in terms of strokes gained on the greens, and around the green, he ranks third in the field in strokes gained for the week. When he drives it well, hits his irons like he's hitting them right now AND putts it and chips it well, he's basically impossible to beat. I realize "if he does everything well" is not cracking some sort of code, but as many pointed out following his win at TPC Boston two weeks ago, DJ's "best" really is better than the rest. There's no chance he loses this thing on Monday.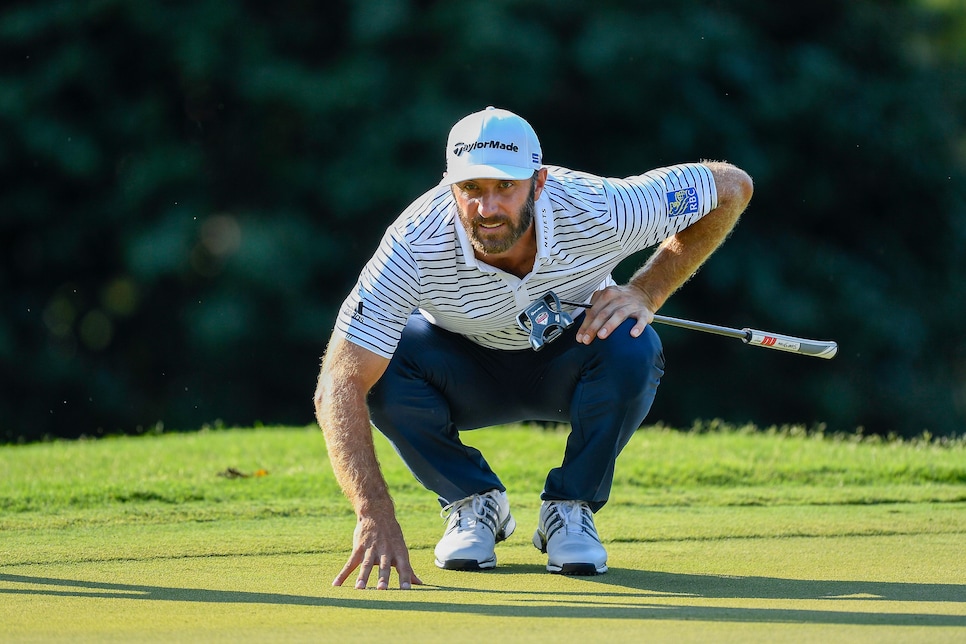 Can he save some for Winged Foot?
This has been written before and it will be written again, but it's so hard to watch Johnson dominate these regular events and then fail to get it done at the majors. There really isn't much else to say about it. You just hope he brings some of this magic potion to Winged Foot in a two weeks. Adding Winged Foot to Oakmont on the resume would only further his already legendary status, and any DJ critics would be content for the time being. Please, DJ, we can't accept anymore T-2s. With the Brooks Koepka question marks, Tiger Woods not showing any signs of life and Rory McIlroy still middling, now is the time for DJ to strike in one of the four biggest events. Then again, you could say the same about Jon Rahm and Justin Thomas, who are both playing just as well and will be out for blood at the U.S. Open.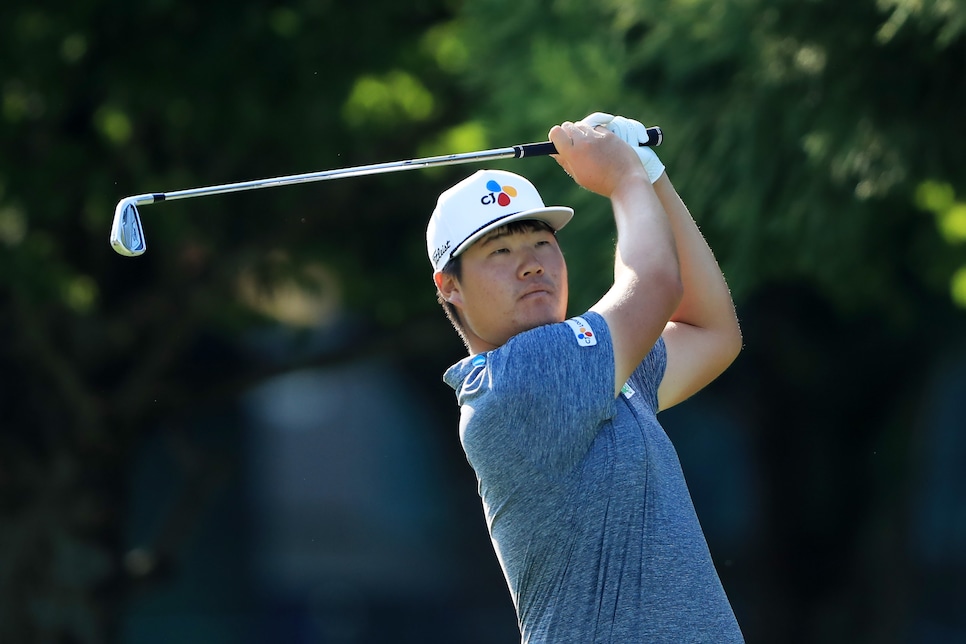 Did the pressure get to Sungjae Im?
Maybe I'm drinking the Paul Azinger/Johnny Miller "nerves" kool aid here, but it did seem like the moment got to young Mr. Im. The 22-year-old South Korean native was never able to recover from three early bogeys on Sunday, finishing with a two-over 72 that sent him tumbling down the leader board into a tie for sixth. You can't help but think we all touched the money a bit on Saturday, when Im was asked what he'd do if he won the $15 million and he responded by saying he'd buy a house in the U.S. and save the rest to live comfortably in the future. You gotta win it first, though, Sungjae.
To be fair, he did also mention he was trying not to think about it, but we don't blame him if it weighed heavily on his mind Sunday. It's life-changing money, that kind of scratch. The good thing for Im is he's still going to make significant dollars no matter how tomorrow goes. That's the beauty of making it to East Lake.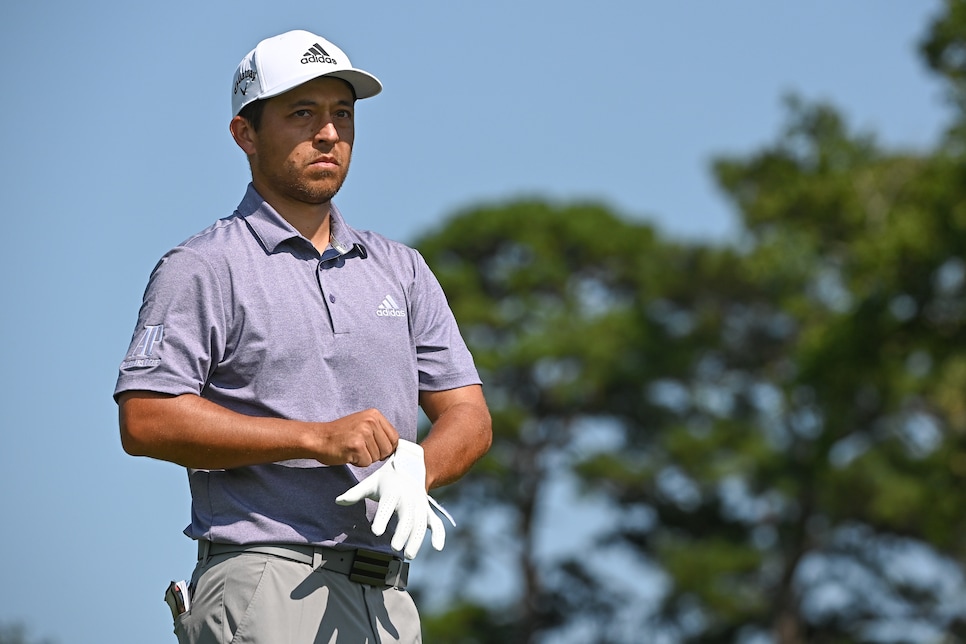 OK, we'll play along. From a betting standpoint, you have to at least give Xander Schauffele a look. This dude is the King of East Lake. If you include his third-round 67, X-man has now shot 69 or lower in 13 of his 15 career rounds at Bobby Jones old stomping grounds. The other two rounds? 70 and 70, meaning he's NEVER SHOT over par at this course, which is flat-out astounding. As Sungjae Im showed Sunday, if you miss fairways you can quickly make a lot of bogeys. Somehow, Schauffele has avoided doing just that over the last few years, which is why he's won the event and finished T-7 and solo second in his three appearances.
But can he make up five shots? It's possible. He'll need to get off to a very fast start, put some pressure on Johnson and take it from there. At 12/1 odds, it's worth a sprinkle.