News
Would road warrior Sungjae Im play less if he pocketed $15 million? Take a guess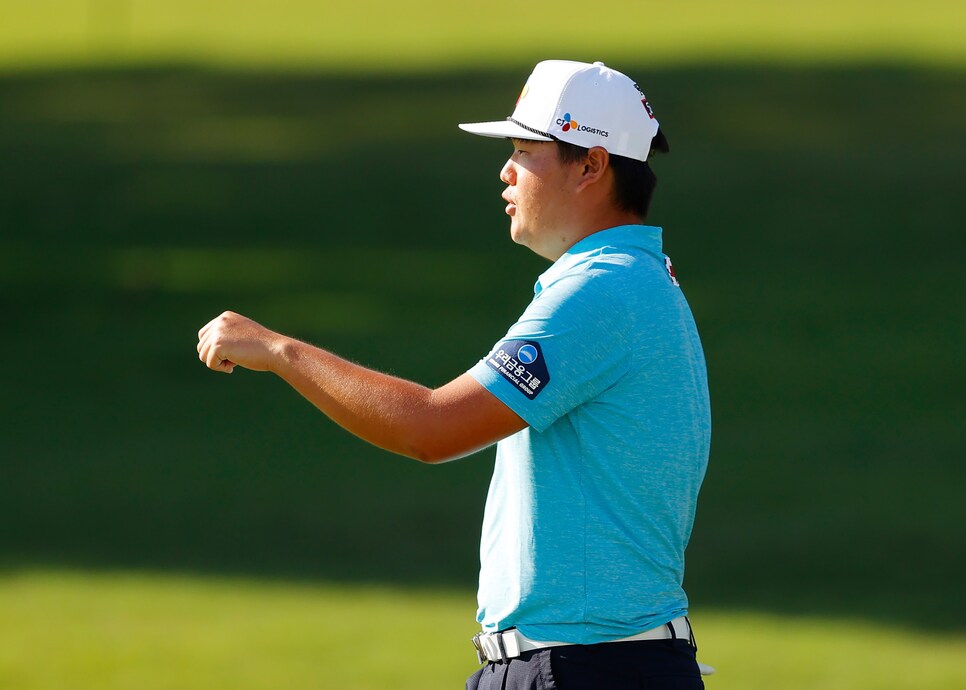 Sungjae Im of South Korea reacts to his birdie on the 18th green during the second round of the Tour Championship.
Kevin C. Cox
ATLANTA — Sungjae Im plays more golf than just about anyone on the planet. So much so that over the last three years he's made 89 starts and counting, a number made even more impressive by the fact that the PGA Tour was shut down for three months this year because of the COVID-19 pandemic.
Since the tour returned to action in mid-June, so has Im, not surprisingly pegging it up 11 of the last 12 weeks.
Before the break, the 22-year-old South Korean was one of the hottest players on tour. He won the Honda Classic, contended at the Arnold Palmer Invitational before finishing third and ascended to the top of the FedEx Cup standings.
Since his return? Not so much.
Im has struggled with his swing and hasn't come close to recapturing that magical thing in sports known as momentum. In those dozen starts, he's missed the cut four times and outside a pair of top 10s has just one finish in the top 50. His second straight FedEx Cup Playoffs haven't been kind, either, with a missed cut at The Northern Trust and a T-56 at last week's BMW Championship.
Then there was Saturday at the Tour Championship.
Im had the best score of the day and matched the low round of the week—a six-under 64—to surge into contention at East Lake, where he suddenly finds himself just a stroke off the lead of Dustin Johnson after 36 holes.
Even Im was surprised by the sharp turnaround.
"I honestly wasn't feeling very confident the last few weeks," Im said. "I feel like it's all coming back to me now. I'm having a lot of good momentum and I hope to keep it going for the next two days."
Golf is enormously popular in South Korea, and no Korean has ever won the FedEx Cup. A victory would also triple that of what Im has earned in his career on tour so far.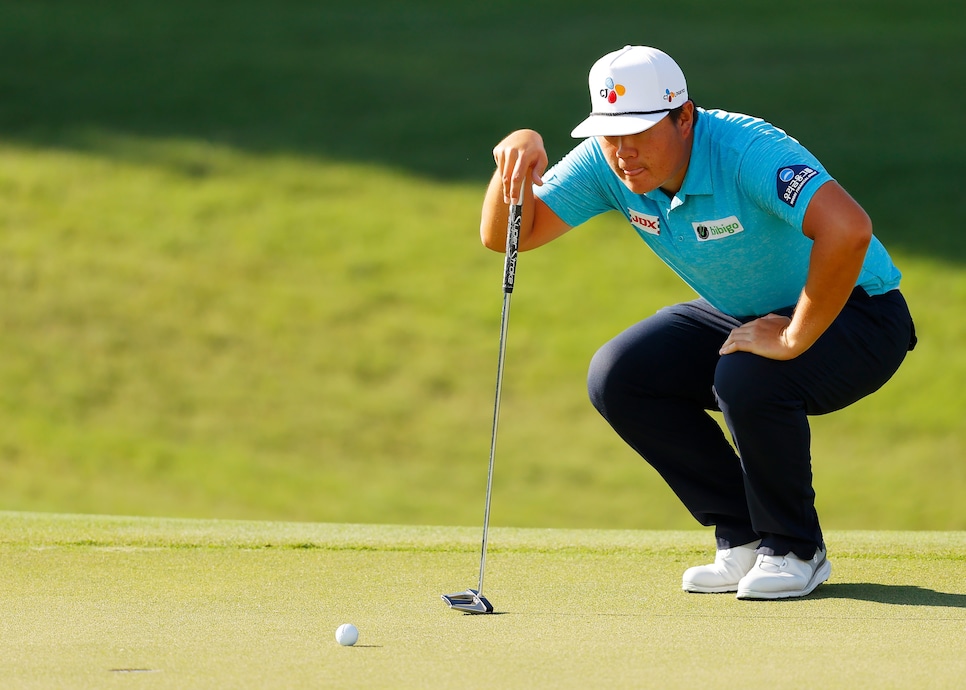 Sungjae Im lines up a putt on the 18th green during the second round of the Tour Championship.
Kevin C. Cox
Not that he's thinking about that yet, or at least he's trying not to.
"I'm aware of the $15 million on the line, but I try not to think about it when I play," he said. "I know if I play my best the next two days, the opportunity will come. It all seems like a dream. Just thinking about it now makes me pretty happy."
He has reason to be, especially after Saturday's performance.
On a course where finding the fairway matters and hitting greens is even more important, he did both, finding 10 of 14 fairways and 16 greens in regulation. He didn't have to putt great because he didn't need to—only one of his seven birdies came from outside 10 feet.
More importantly, he seems to be finding his groove again and just in time.
"Starting last week my swing started to feel a lot better and I was hitting the ball similar to how I was hitting it before the quarantine," Im said. "That allowed me to play with more freedom and consistency."
As for what he'd do if he won $15 million?
"I would buy a house in the United States and save so that I can live a comfortable life in the future," said Im, who doesn't own a home in America and instead lives out of hotels because he's on the road so much.
Which naturally begs one other question: Would he play less or keep playing more with his newfound riches?
There is only one answer. Said Im, smiling: "Keep playing more."