RBC Heritage
Collin Morikawa closes the gap, Cink makes veteran move and Corey Conners just keeps contending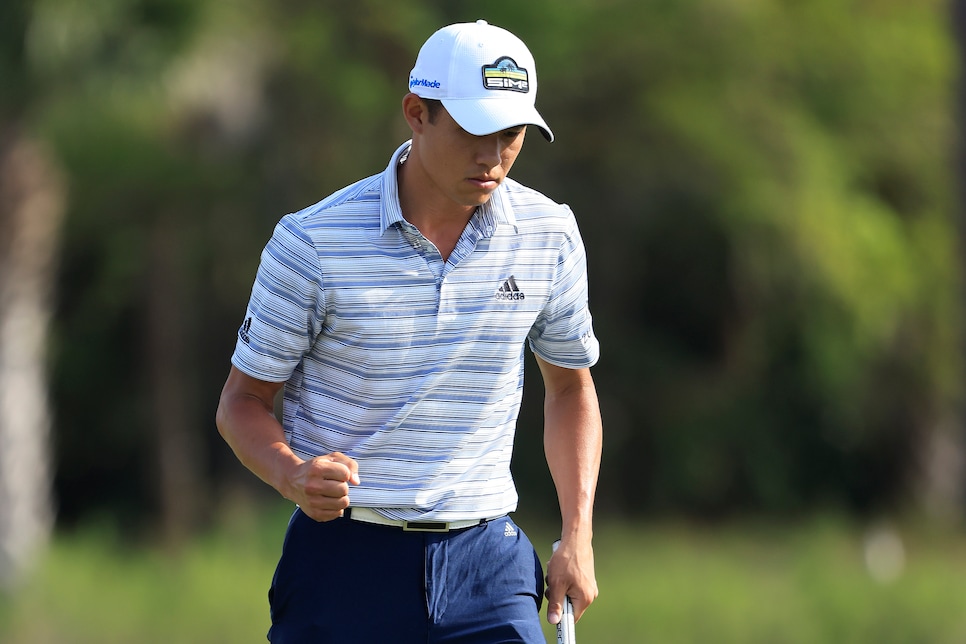 Trailing Stewart Cink by seven shots heading into Saturday, Collin Morikawa needed to get to work early if he wanted to have any chance of seriously contending on Sunday. Or so he thought.
Despite a quiet front-nine 36 that featured just one birdie and one bogey, Morikawa did still manage to close the gap, making four birdies and no bogeys on the back nine to shoot a four-under 67. He's now five shots back, much closer than he could have asked for after failing to build some early-round momentum.
"Things actually weren't looking too good on the front. Putts were off, everything was a little off," Morikawa said. "And I had to get it turned around. A lot of low scores out there, and on a course like this you've got to make birdies or else you're going backwards. Thankful to get three in a row and give myself at least somewhat of a shot come tomorrow."
Morikawa has now shot rounds of 65, 68 and 67, or, what he calls, "little specks of good golf." Perhaps some great golf is coming on Sunday, which he'll need to catch the 47-year-old Cink.
"There's 62s, there's 63s out on this golf course, I just have to go out there and find it."
It wouldn't be the first time Morikawa went crazy low to come from behind and win. At last August's PGA Championship, Morikawa, two shots back to begin Sunday, shot a final-round 64 to win by two. One month earlier, he threw up a Sunday 66 at Muirfield Village to get into a playoff with Justin Thomas, which he won. So-called Sunday pressure has not phased the 24-year-old much early in his career.
Three other takeaways from Saturday's third round at Harbour Town.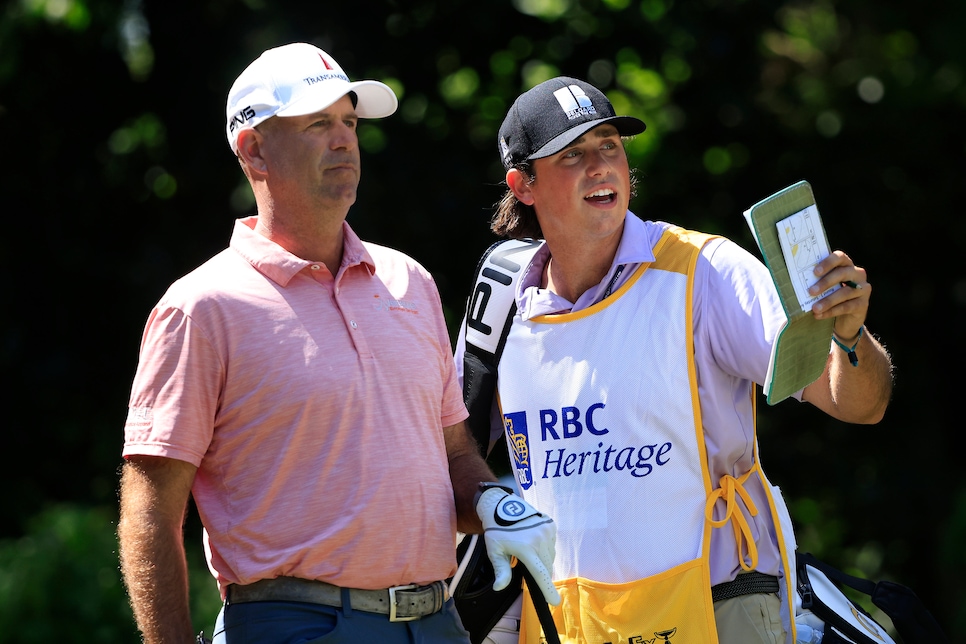 Stewart Cink's veteran move
Speaking of weekend pressure, how often do we see players (young ones not named Collin Morikawa in particular) squander away big leads on Saturday and Sunday? Probably not as often as we think (Aaron Wise at the Honda is the one that jumps to mind right now), but still enough to remind us that protecting a lead has never been more difficult on the PGA Tour. Not to mention the fact Tiger Woods made it look so easy over the years that we came to expect that from others.
But then there the 47-year-old Cink, who has had no issue building on his lead like he did Friday, then protecting it on Saturday with a two-under 69. With everyone making a run at him and then with him making an early bogey on the third hole, you never know how quickly things could have gotten out of hand. But then he lokced it down, playing bogey-free the rest of the way and making three birdies. Veteran moves only from the seven-time tour winner.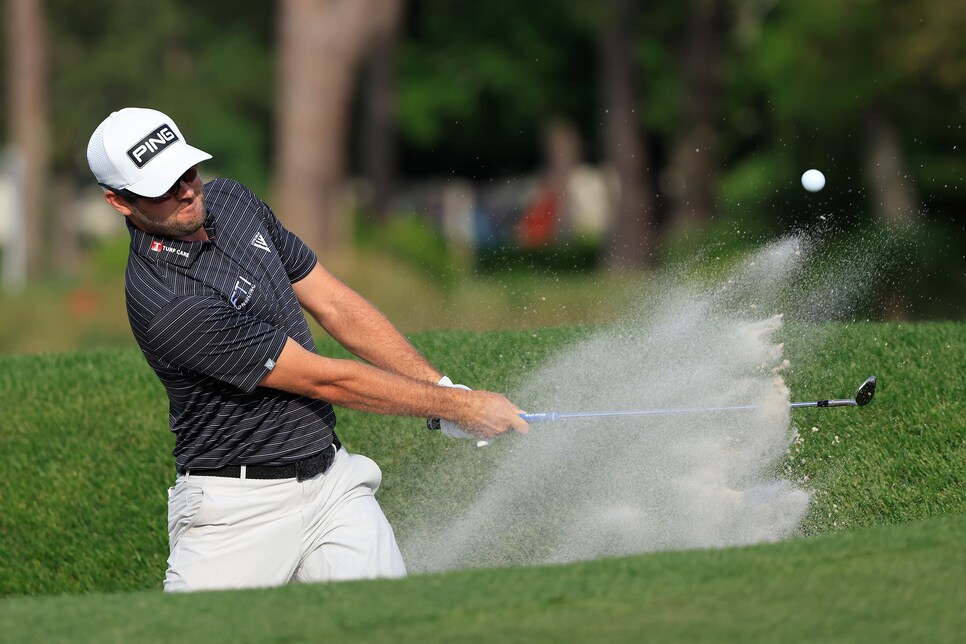 Corey Conners just contends every week now, huh?
Let's be honest, after he won the 2019 Valero, which he had to Monday qualify for, no one had Corey Conners pegged as a guy who was about to take a huge leap. Nice player, yes, a guy that could win again some day, but no one was predicting Conners to become a force on the PGA Tour.
But that's exactly what has happened with Conners now, as he continually contends on a weekly basis. Since October Conners has had a T-8 at Zozo, a third in the Arnold Palmer Invitational, a seventh at the Players and a T-8 at the Masters, so not exactly run-of-the-mill events. He's playing extremely well on extremely big stages, which has helped him climb to a career-best ranking of 40th in the OWGR, though he's now currently 42nd. Just a really impressive run from the Canadian .
Stewart Cink seems to like laid back golf
Outside of Harbour Town, the Safeway Open has to be the next most laid back affair on the PGA Tour schedule. It's played in wine country, the weather is always perfect and no one's usually paying attention to it smack in the middle of football season. Harbour Town has a similarly chill vibe, as it's almost always the week after the Masters, plus it's in Hilton Head, where people "watch" the golf from their yacht.
If Cink, who leads by five, can finish off his second win of the season tomorrow, he'll officially be crowned the King of laid back golf, a category we just created. Napa and Hilton head are as chill as it gets, and that energy very obviously suits Cink's late-career resurgence.