Rules
Rules question arises when Si Woo Kim watches ball on lip for more than a minute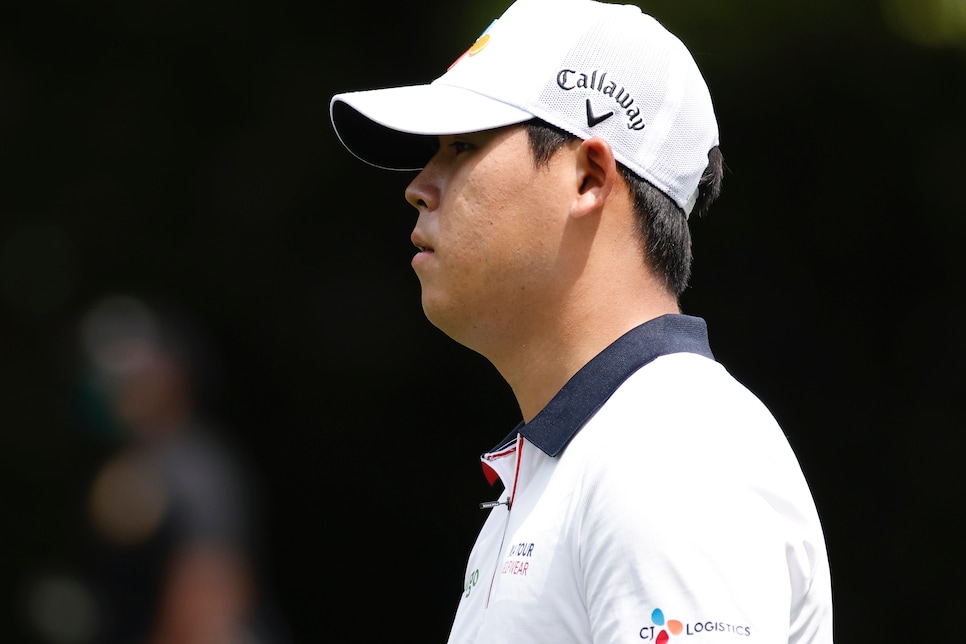 Si Woo Kim has been a Golf Twitter machine in the last couple of weeks. First, there was him breaking his putter when he slammed it in anger at the Masters, and he had to play the last three holes of the second round by using his 3-wood on the greens.
On Saturday in the RBC Heritage, the circumstance was a bit more comical—involving Kim's putter, no less—but Kim still ended up on the unfortunate side of the ledger.
On the third hole at Harbour Town, Kim hit a putt from off the green and the ball somehow stopped about an eighth of a roll from going in and hung over the edge. In our Saturday morning groups with our buddies, we'd joke about blowing on it and waiting for an earthquake. In Kim's case, he walked up to the ball and just waited. Playing partner Matt Kuchar crouched down to see the ball and said he thought it was still moving.
And they looked and waited.
And then, to everyone's delight, the ball toppled in for an apparent birdie.
Until the party pooper, PGA Tour rules official Stephen Cox, showed up. He informed Kim that the Rules of Golf only allow for a reasonable amount of time to reach the ball, and then you've got 10 more seconds to wait. Cox said that even if the ball appears to be moving, the golfer has to play it.
"You can make the argument that there comes a point in time you've got to play that golf ball, and that's why we put a time limit on it," Cox said.
Anyone who watched knew that Kim waited far longer than 10 seconds. In fact, our count (using our trusty phone stopwatch) put the time at 1 minute, 10 seconds. We could have gone to pour a cup of coffee in that time.
Without actually having putted in the ball in the hole, Kim was told he would need to add a stroke to his score, and thus got a 4, and hopefully will be able to hide from Golf Twitter for a while.