Zurich Classic
Team Norway takes it deep, a Ryder Cup duo in the making and Billy Horschel still owns TPC Louisiana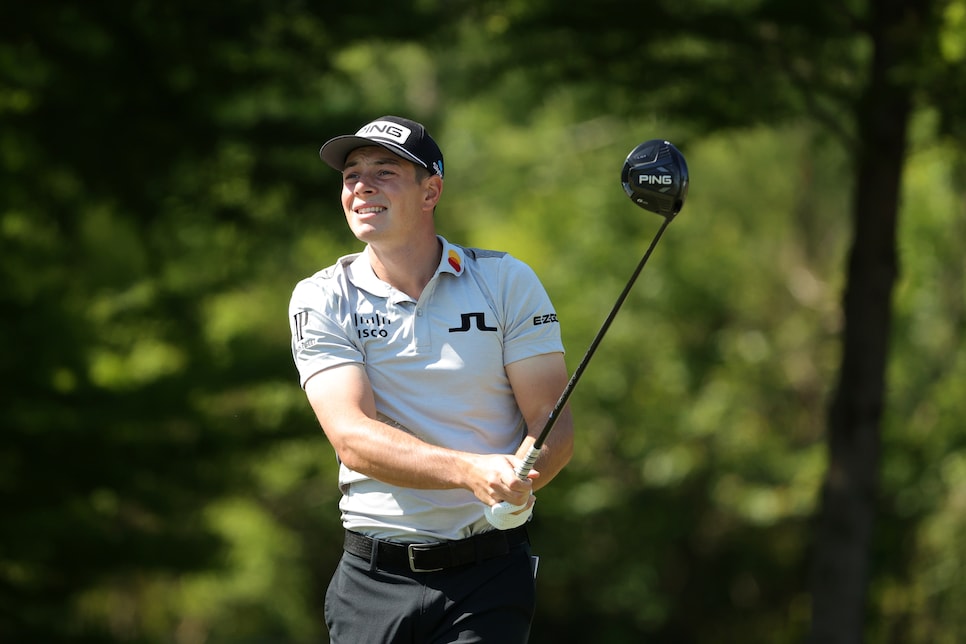 Between their college days at Oklahoma State and growing up in their home country of Norway, Viktor Hovland and Kris Ventura estimated that they've played a "couple hundred" rounds together. Whatever number Thursday's was, it may have been their best yet, at least as a team.
Hovland, 23, and Ventura, 26, opened with the low round of the day at the Zurich Classic at TPC Louisiana, a 10-under 62 in the first-round fourball format that tied them with Scott Stallings and Brice Garnett for the lead and left them one clear of a number of teams at nine under. Ventura, a two-time winner on the Korn Ferry Tour, has had a rough stretch since posting top-10s in two of his first three events of the 2020-'21 season. He's missed 10 of his last 16 cuts since, failing to post a top-30 finish during that span.
Teaming up with Hovland appeared to be exactly what Ventura needed, a motivational factor, if you will. Seeing how well Hovland's season has gone inspired Ventura to get some of that action on Thursday.
"It's great. I mean, obviously we know each other pretty well," Ventura said. "So it's been fun to see the good play that he's had in the last year, year and a half. Obviously motivating, just more motivation to play better and practice harder, and today was fun. I think my mindset into this week was we're going to have fun no matter what. We don't get to play with each other very often, so this is certainly a treat."
If you think he was carried by Hovland, think again. The former U.S. Amateur winner credits the team's strong start to Ventura's putter, which has been by far the best club in his bag this season (Ventura ranks 10th on tour in SG/putting).
"Kris decided to heat up his putter," Hovland said. "That really helped. But I felt like we really played solid golf all 18 holes. It was hard to get really close to some of those pins, and that's where you've just got to hit it to 20 feet and you make the putt, then that's great.
"We basically had two birdie chances on every single hole, and towards the middle to the back end of the round, Kris' putter heated up, and it was cool to watch. We just played really solid golf."
More solid golf will be required on Friday, which will be alternate shot excuse me, FOURSOMES format. The last time Ventura and Hovland teamed up in foursomes, they lost 6 and 5 at the 2017 Palmer Cup. We doubt that will be on their minds on Friday, just reporting the facts.
Three other takeaways from Day 1 in New Orleans.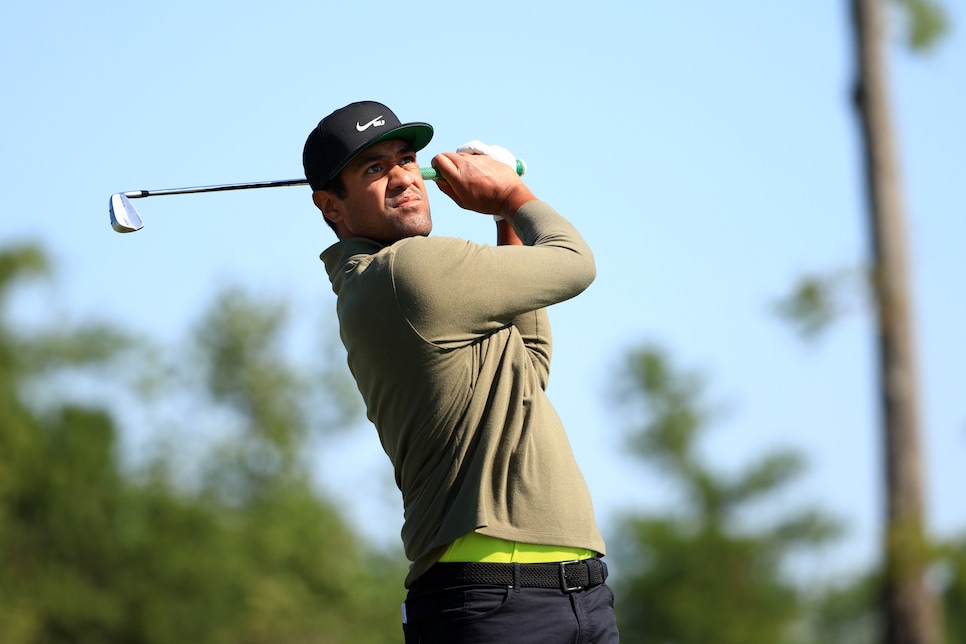 Team Send It lives up to its name
If you're going to call yourselves Team Send It, then you best be sending it from the first tee. Tony Finau and Cameron Champ did exactly that in Round 1, living up to the lofty hype with a nine-under 63 that has the long-hitting duo just a shot off the lead. Funny thing is, they didn't even have a real plan as they made their way to their tee time.
"Well, it was a coin flip," said Finau, referring to who would hit first. "I had my coin out and I said, this is heads and this is tails, and we flipped and it was funny actually, it ended up being … I picked tails and it ended up being heads, and well, what does that mean, and we still didn't know. He just agreed that I would go, and then he jumped the gun on the first hole and he went first, so then I got to No. 2, I'm like, well, I guess you want to go, he's like no, you just go, so I just went on 2, so I just ended up going first all day."
More like Team Wing It, am I right? Sorry.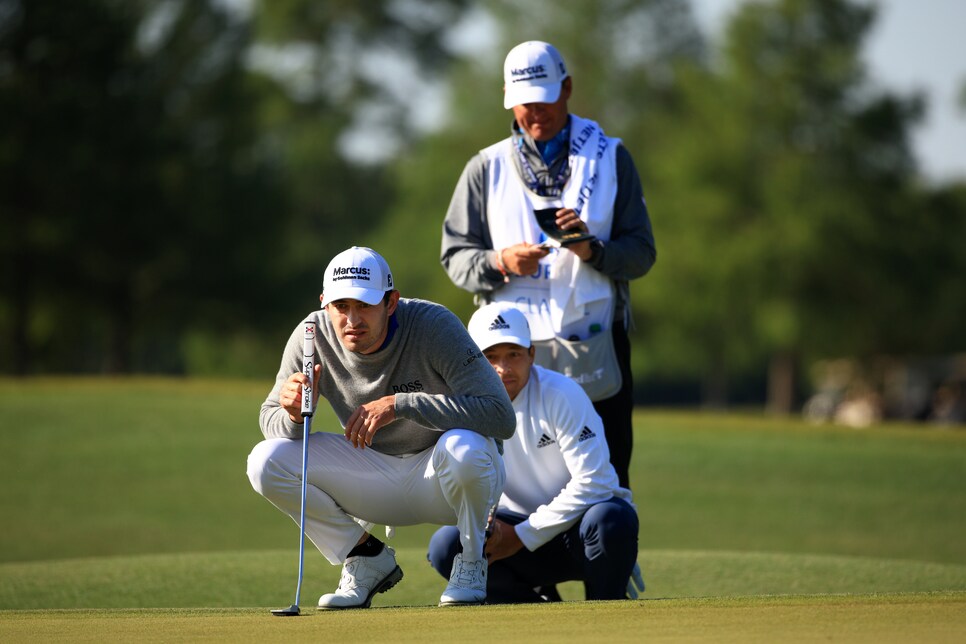 A Ryder Cup duo in the making
As single-digit favorites, Patrick Cantlay and Xander Schauffele were expected to play well this week. Of course, that's much easier said than done, especially when you consider Cantlay's awful performance at the Masters and Xander's semi-choke (gasp!) at the Masters.
They both appeared to be just fine on Thursday, opening with a nine-under 63 and continuing to build their Ryder Cup duo case. You may recall, these two teamed up quite nicely at the 2019 Presidents Cup at Royal Melbourne, going 2-2-0 as a team and each winning their singles matches, which were the U.S. team's 13th and 14th points in an eventual 16-14 victory. It's glaringly obvious that they'd like to make some more match-play magic at Whistling Straits.
"I think that's kind of why we're playing this week," Cantlay said. "We had such a good connection and energy and vibe from the Presidents Cup that we figure with this format we might as well try and bring it over here."
Yeah, feels like we can pencil in these two together in September.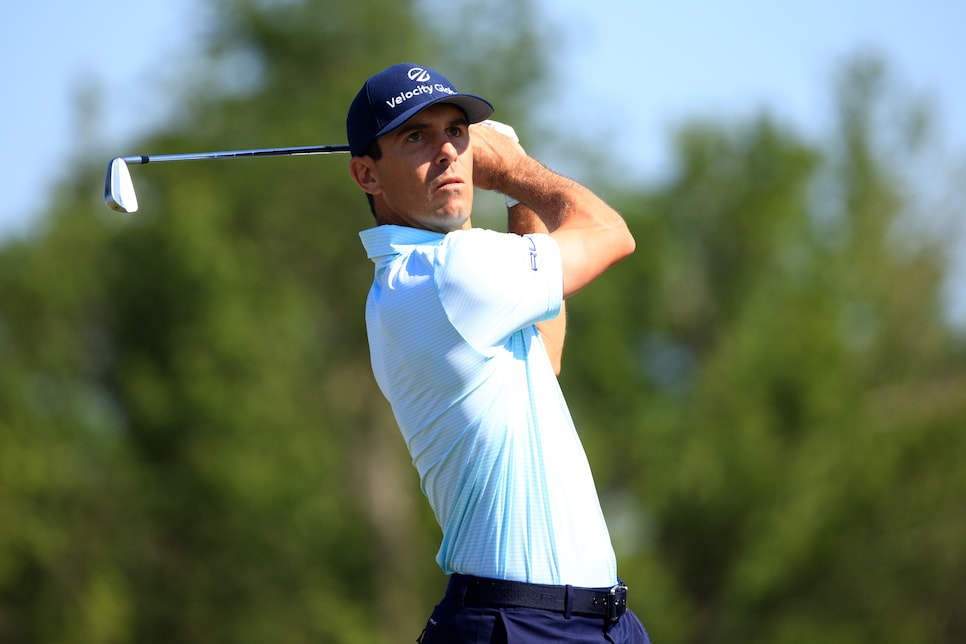 This could be renamed the "Billy Ho Invitational" by Sunday
Some stats gurus were pointing to the fact that you need to be solid with your long irons this week at TPC Louisiana, and that has not been Billy Horschel's strong suit this season (he ranks 201st in approach from 200-225 yards). That hasn't hurt him here in the past, though, with his two victories, one when the tournament was still an individual stroke-play event and one with Scott Piercy in the team format. It also didn't hurt him on Thursday, either, as he and teammate Sam Burns joined the crew at nine under. Long way to go, but he's in solid position to make a run at a third Zurich Classic, which would make him the first three-time winner in the event's history … and would mean we'd have to rename it the "Billy Ho Invitational."