PGA Tour
Team play brings on some random and oddball pairings for the Zurich Classic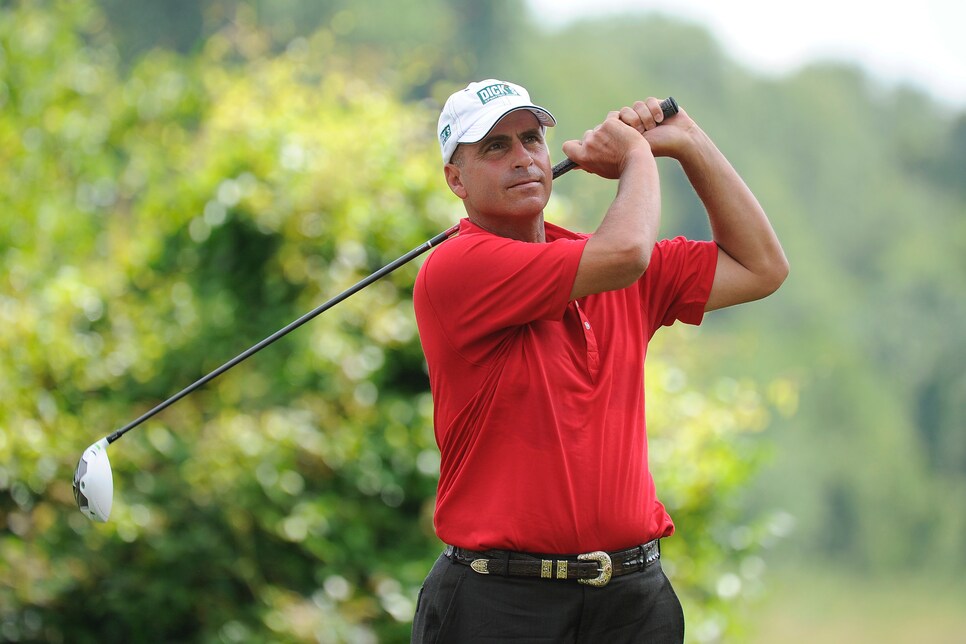 Rocco Mediate, 58, and partner Woody Austin, 57, are the oldest team in this week's Zurich Classic.
Stan Badz
AVONDALE, La.—A lot of teams at this week's Zurich Classic make perfect sense—Justin Rose and Henrik Stenson are longtime Ryder Cup teammates; Xander Schauffele and Patrick Cantlay bonded at the 2019 Presidents Cup and figure to be a formidable duo at this fall's Ryder Cup at Whistling Straits; Aussies Marc Leishman and Cameron Smith are good friends and have played together in the Presidents Cup and World Cup; Tony Finau and Cameron Champ share an agent and are two of the longest hitters in the game.
Other joint ventures, meanwhile, are more Robin to Batman. Take Sam Burns' length off the tee suiting Billy Horschel's iron play and Talor Gooch's bogey-avoidance to Max Homa's bogey propensity.
Then there are more curious partnerships, or at least those that range from less obvious to wildly interesting.
That list starts with Scott Piercy and Akshay Bhatia joining forces. Piercy, a 42-year-old journeyman, turned pro a year before Bhatia, 19, was even born. The short answer on how that team came to be is similar to that of a lot of others teeing it up at TPC Louisiana: They are both repped by the same agency.
In the case of Piercy and Bhatia, though, there's also a little more to it. In 2018, Piercy and Billy Horschel, two players who are friends off the course, teamed up and won. A year later they returned to defend. Last year's tournament was canceled because of the COVID-19 pandemic, and this year Horschel instead decided to tap into the suitable talents of the 24-year-old rising young stud Burns. That left Piercy looking for a partner. Enter his agency and Bhatia, who doesn't have status on the PGA Tour but was able to get into the field on a sponsor invite.
Which also brings up another point: how teaming up works in the first place.
When a player commits to the tournament, his partner must also be eligible to play. If he's not, he requires a sponsor exemption (take Brooks Koepka and little brother Chase in 2019 as one of many examples since the event switched to a team format in 2017). If a player commits and his partner isn't eligible and doesn't get a sponsor invite, or the player committed simply doesn't have a partner in mind, then they are essentially left to pair up with others in the field who are likewise without a teammate.
That's how Schauffele, who was a rookie in 2017 and got into the field sans partner on a sponsor invite, ended up teeing it up with Tag Ridings.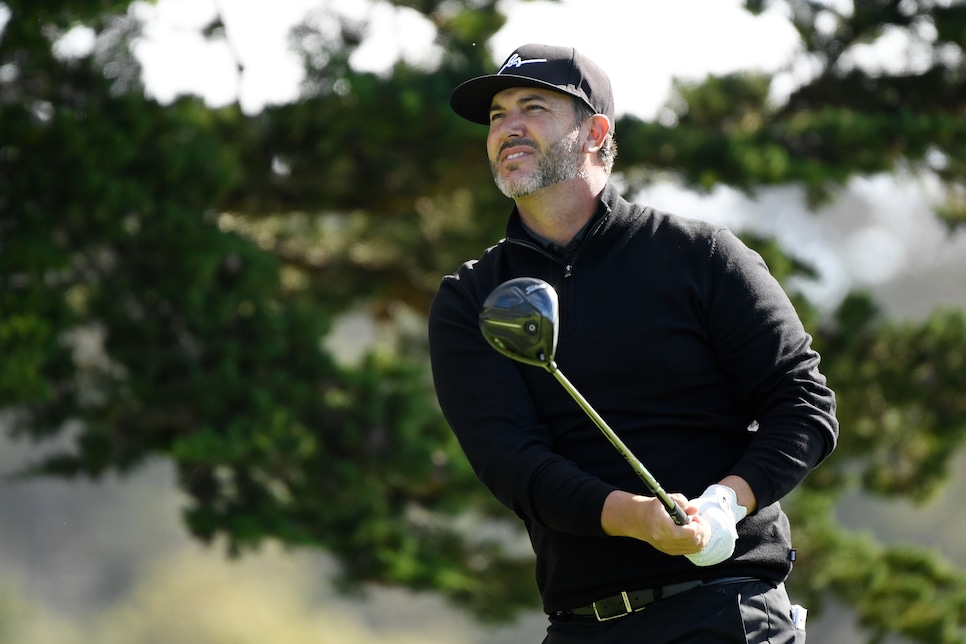 Scott Piercy is playing in the Zurich Classic for the first time with Akshay Bhatia.
Harry how
"I think I was the last man in, or maybe Tag was, but we got auto-paired and so that was a pretty cool moment," Schauffele said. "I was just happy at that point my rookie year to get in."
The two tied for 11th, but neither played in the tournament the next two years.
Some pairings, meanwhile, occur simply by chance, which was the case for the seemingly odd duo of South African Erik van Rooyen and Wyndham Clark.
Last year, Clark planned to play with Gooch, a college teammate at Oklahoma State before Clark later transferred to Oregon, but the tournament was canceled. So Clark assumed the two would revisit their partnership this year. Except he never asked Gooch, and when Clark showed up at the Farmers Insurance Open this year he found out that he'd been dumped, with Gooch having asked Max Homa to play with him.
Clark planned to skip this year's tournament, but his caddie and van Rooyen's caddie are both from Minnesota and friendly with one another, so Clark's caddie suggested he ask van Rooyen, who said yes. The two played a few practice rounds with each other the last couple of months and have spent time together off the course, too, attending Wednesday night's New Orleans Pelicans game. Their games also mesh well with each other.
"He's a phenomenal iron player and I'm a good chipper," Clark said. "I think also, unless it's maybe someone who is a top-10 player in the world, that it's more important to have a partner that you get along well with because you have to feel like there's not a ton of pressure on you."
It's a sentiment that's shared with more than a few players.
Rasmus Hojgaard, for example, got into the field on a sponsor invite. Without a partner, he asked Vaughn Taylor, who likewise was without a teammate, if he'd like to play with him. The two struck up a friendship after being paired together in last year's Bermuda Championship on the Korn Ferry Tour.
Then there's the duo of Rocco Mediate and Woody Austin.
Both have played the Zurich on several occasions over the course of their long careers, which explains why each got a sponsor invite to tee it up this year. For Mediate, it's his first PGA Tour event since the 2017 edition of the Zurich Classic, when he played with Spencer Levine. Austin's last tour start, meanwhile, took place in this event in 2015, before it became a team competition. They also share an obvious thread in that Mediate is 58 years old and Austin 57, making them easily the oldest pair in the field.
Which brings to mind an obvious question about teaming up: Who else are they supposed to play with?