Hugel-Air Premia LA Open
Rules issue leads to former World No. 1 becoming latest LPGA player DQ'd for failing to sign a scorecard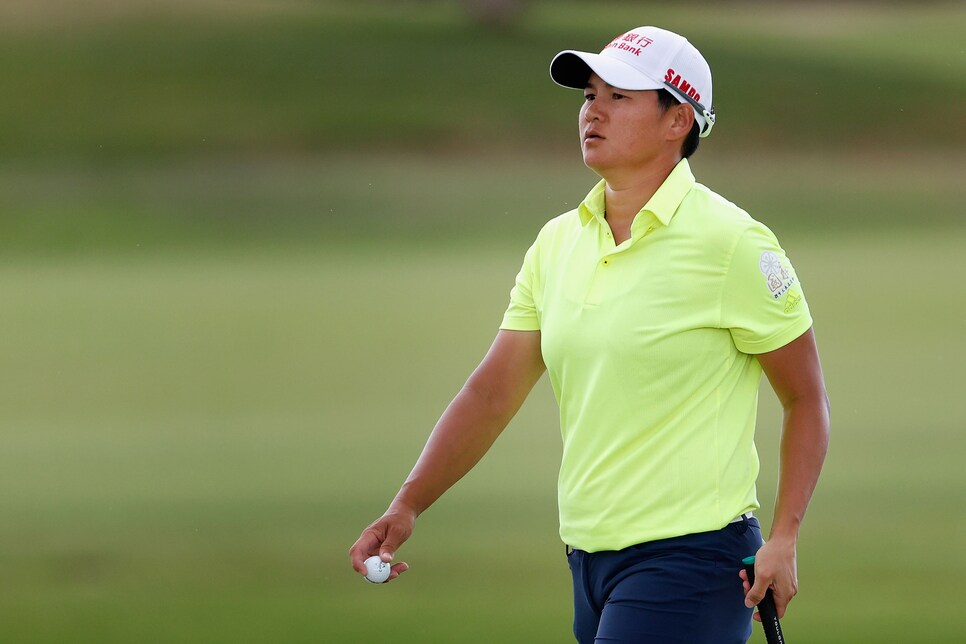 Yani Tseng walks off the 11th green during the second round of last week's Lotte Championship.
Christian Petersen
LOS ANGELES — Former World No. 1 Yani Tseng made news with her return this season to the LPGA after not playing on tour since the 2019 Lotte Championship. In four starts in 2021, however, the 15-time winner has yet to make a cut, extending a streak that dates back to the 2018 Swinging Skirts LPGA Taiwan Championship. And her scoring average is a shocking 80.25, her lowest score a 75.
On Wednesday, Tseng hit another bump in her comeback when the 32-year-old was disqualified after the first round of the Hugel-Air Premia LA Open. An LPGA official told Golf Digest that Tseng failed to sign her scorecard after her opening round at Wilshire Country Club.
"The error was found during the standard post-round scorecard review process, when it was discovered that she had neglected to sign her scorecard," an LPGA spokesperson said in a text. "Failure to certify hole scores is a breach of Rule 3.3b(2), which states it is the player's responsibility to certify their scores."
The LPGA was not able to confirm Tseng's specific score but said it was in the 80s.
This is the second time this season and third time in five months that a player has been DQ'd from an LPGA event for not signing a scorecard under Rule 3.3b(2). China's Yu Liu failed to do so after the first round of the Pelican Women's Championship last November. Meanwhile, In Gee Chun was DQ'd for not signing her scorecard after the second round of last month's Kia Classic. The two-time major winner was tied for fourth place heading into the weekend in Carlsbad.