Rules
Rules issue forces former major winner to be DQ'd from Kia Classic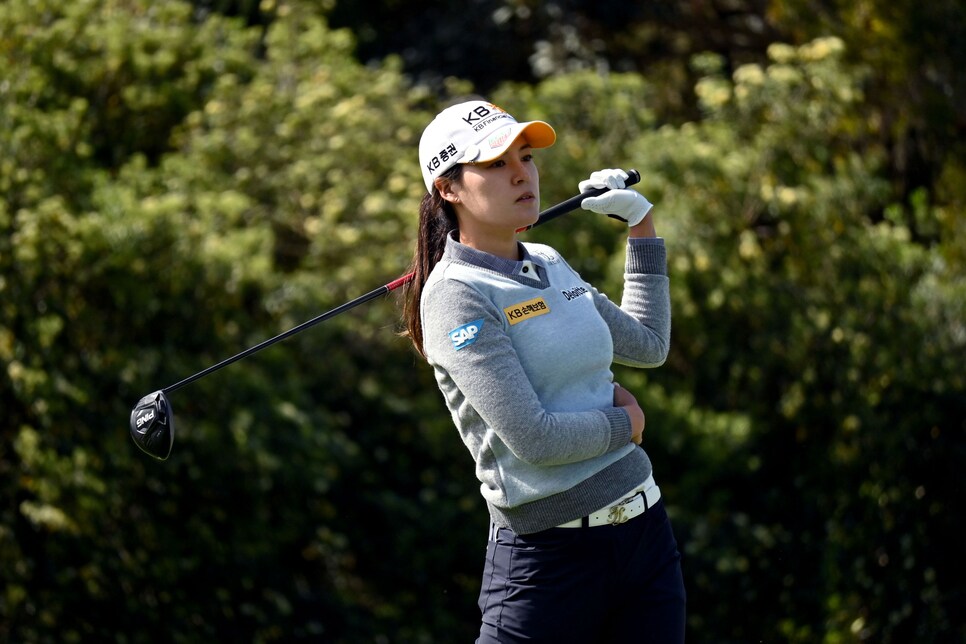 In Gee Chun was just four strokes off the lead entering the weekend at the Kia Classic, but after mistakenly failing to sign her scorecard on Friday, she was disqualified.
Donald Miralle
In Gee Chun has an affinity for Aviara Golf Club, site of this week's Kia Classic. The 26-year-old has said that the hilly terrain reminds her of courses she grew up playing in her native South Korea.
And after two rounds of the LPGA's Kia Classic, Chun had reason to continue liking the Carlsbad, Calif., course, posting scores of 68 and 71 to sit in a tie for fourth, four strokes off the lead of Inbee Park. "I think I'm very ready for the weekend," Chun said on Friday. "Hopefully no more bogeys during the weekend."
However, the two-time LPGA major winner won't be playing on the weekend after all. At the end of play Friday, officials reviewed scorecards from the second round and determined that Chun had not signed her card.
Chun was forced to be DQ'd under Rule 3.3b(2). The 2015 U.S. Women's Open champ and 2016 Evian winner was competing in her fourth LPGA event of 2021, having finished in the top 10 in her three previous starts.
Coincidentally, Chun was competing in a threesome the first two rounds with Michelle Wie West, who was playing her first formal round on the LPGA Tour since 2019.