lpga tour
Michelle Wie West misses Kia Classic cut, but makes encouraging progress in comeback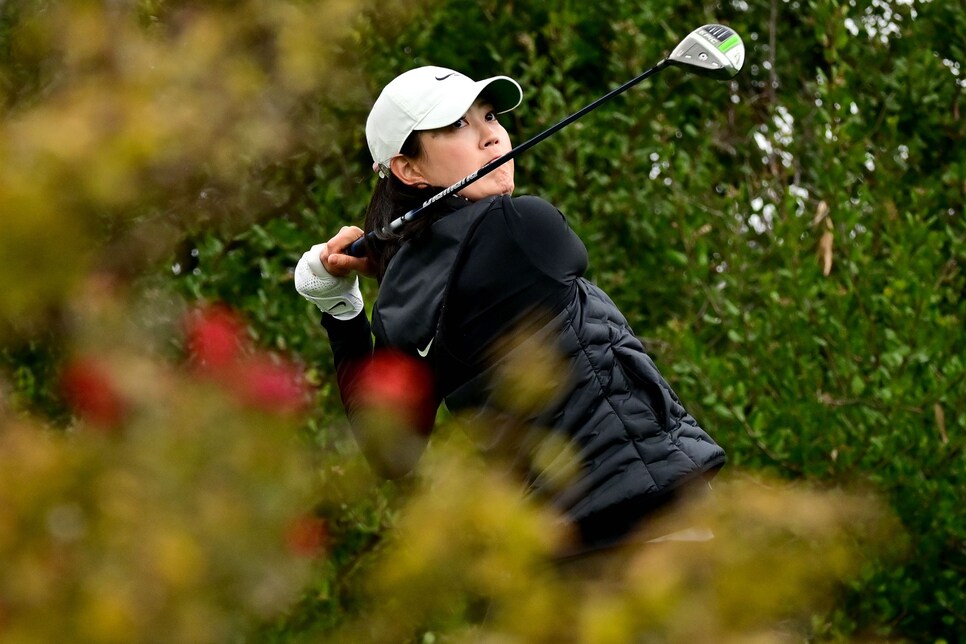 Michelle Wie West, shown playing in the first round, shot 74 in the second round of the Kia Classic.
Donald Miralle
Michelle Wie West couldn't help but notice it. Through her first two rounds of this week's Kia Classic, a first-aid cart with two uniformed medics followed on every single hole. She couldn't quite figure out why they would be tagging along with three young and healthy women, though Wie West wondered if it had something to do with her long history of injuries.
"Glad I didn't have to use them," she joked after Friday's second round.
There was no apparent damage done to the golfer's arthritic wrists in her return to competition for the first time in 21 months, and if Wie West's ego was a bit roughed up by her opening 81, she soothed the psychic wounds by shooting a far more comfortable two-over-par 74 at Aviara Golf Club.
Wie West finished early, and with play continuing in the afternoon, she was well aware of her tournament fate. With an 11-over total and positioned at 140th among 144 starters, she would be spending more time with her 9-month-old daughter over the weekend.
When play was over on Friday, Inbee Park—three times a runner-up in the Kia— held the solo lead at nine under after scoring a second-round 69. She was one shot up on Sophia Popov (68).
This was the first step in a comeback by Wie West, who was using this week to dip her toes back into the competition pool before next week's LPGA major ANA inspiration in Rancho Mirage, Calif. She also is planning to play in events in Hawaii and California over the next several months, with an eye toward competing in the U.S. Women's Open in June at the Olympic Club, near her San Francisco home.
"Obviously, still not where I want it to be, but a lot of progress, and that's the best thing," Wie West said. "If I can improve by seven strokes every single day, I'll take it."