lpga tour
Michelle Wie West starts her LPGA comeback with a new title: working mom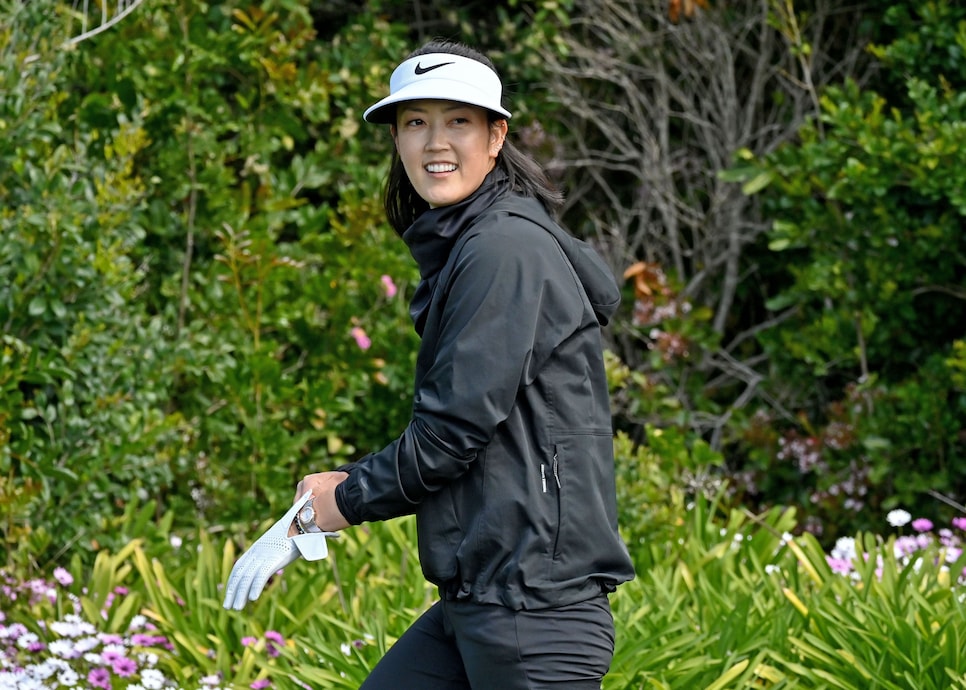 Michelle Wie West played nine holes in a pro-am on Wednesday in preparation for her comeback to LPGA golf on Thursday in the Kia Classic at Aviara Golf Club.
Donald Miralle
CARLSBAD, Calif. — As soon as Michelle Wie West walked onto the grounds of the Aviara Golf Club this week, the memories from her time here only two years ago were a reminder of how simple life was back then.
In March 2019, her parents were there to greet her after rounds, handing over her "baby" at the time, Lola, with Wie happily cradling the furry little Pomerian as she walked the grounds around the clubhouse. Adding "West" to her name as the wife of Golden State Warriors executive Jonnie West was still months away. Not yet even fathomed is that she would have a baby in 16 months' time.
WATCH: MICHELLE WIE WEST DOES A WALK-N-TALK AHEAD OF HER LPGA RETURN
Now consider the Wie West entourage this week for her return to LPGA competition in the Kia Classic after a 20-month absence. Mom and dad flew in from Hawaii. There are two dogs now in this blended canine family—Lola and Jonnie's rambunctious sheep dog Gatsby—and there's a new being for Michelle to take into her arms when the work day is done, 9-month-old daughter Makenna.
"A big family circus," Wie West said cheerfully on Wednesday at Aviara after she played nine holes in the pro-am. "My family grew a little bit, and the more the merrier."
Wie West, 31, is officially a working mom now, joining a good number of her competitive peers on the LPGA. She's talked to other mothers, such as Juli Inkster, Brittany Lincicome and Jane Park, and it's probably not a coincidence that she's already played two practice rounds with Stacy Lewis, who had her first child, daughter Chesnee, in 2019.
"It's incredible. I don't think we talked about anything else besides our kids," Wie West said. "It was so fun just seeing … just getting all of the support."
It is not being overly dramatic to posit that Wie West likely would not be here, working hard to get her mind and body in game shape, making the sacrifices to be away from Makenna, if not for the arrival of her little girl. When Wie West walked off Hazeltine National on a Friday in June 2019, her wrecked wrist hurting badly after she'd endured rounds of 84-82 in the KPMG Women's PGA, golf had become too burdensome to bear.
"I thought I was done, to be honest," Wie West said on Wednesday. "Especially when I found out I was pregnant later that year. I thought that cemented it. I thought there was no chance of coming back, and I told my husband that. He was, like, 'no, no, just think it through.'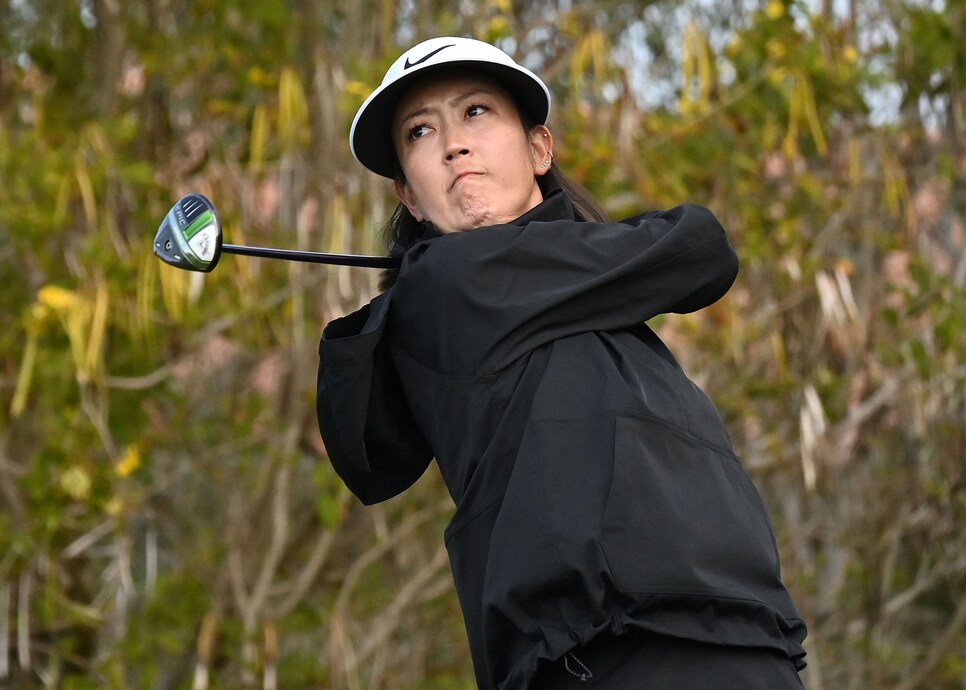 Michelle Wie West hits a drive at Aviara Golf Club.
Donald Miralle
"Then we found out Makenna was going to be a girl and that just changed my perspective of everything. It was crazy how just that one little fact just changes everything."
Suddenly, the desire was to have Makenna see her compete, not just watch old videos of a mom who turned professional shortly before her 16th birthday and won the U.S. Women's Open at 24. Even more motivation was stirred when Wie West watched Tiger and Charlie Woods have a blast teeing it up together last December at the PNC Championship.
"That moment that Tiger had with Charlie, that is the first thing that popped to my mind, and that's been a huge motivation, and that's been a new dream of mine," Wie West said.
Wie West began working earnestly on her game in January, squeezing in two-hour practice sessions at her alma mater, Stanford, or their home club, Lake Merced Golf Club, not far from the Wests' home in San Francisco. The work is more focused than ever before, she said. She doesn't even look at her phone. She often walks the course carrying her bag and pushing a stroller, turning Makenna to face her as she hits a shot, hopefully leaving positive imprints along the way.
"She's now crawling, so she really likes to crawl on the green and pick the ball out of the hole," Wie West said. "She loves golf balls, so I'm hoping that's a positive sign."
What the future holds for Wie West's professional career is very much a question. She laid out a schedule for the spring and summer of 2021 that is fairly aggressive, based on a strong slate of West Coast and Hawaii events. After the Kia, she's entered in next week's ANA Inspiration, the first major of the season, and plans for a homecoming in the LOTTE Championship on Oahu (April 14-17), followed by the Hugel-Air Premia L.A. Open (April 21-24). Then Wie West figures to take a break until June, when the U.S. Women's Open will be played at The Olympic Club, about 15 minutes from her home. The next week's event, the Mediheal Championsip, also is in the Bay Area.
"Just taking it day by day. I want to play as much as I can," Wie West said.
Heading into her first round of the Kia on Thursday, when she'll tee off at 12:33 p.m. local time with In Gee Chun and Albane Valenzuela, Wie West has no idea yet how she will fare after so much time off. With a mix of nerves and excitement, she's looking forward to it. She said she's missed the buzz that only top-level competition can produce.
"I'm really most excited," she said, "about getting my competitive juices going again and being that fierce competitor that I know I am."