News
Bryson DeChambeau steamrolls Summerlin and three other Thursday takeaways from the Shriners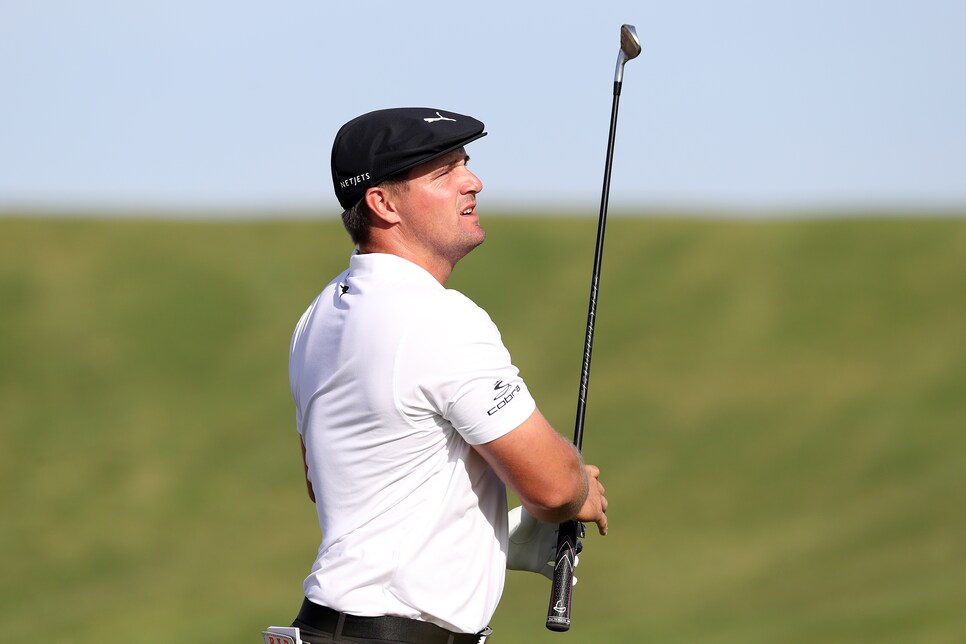 The PGA Tour's super season rolls on in Las Vegas this week with the Shriners Hospitals for Children Open at TPC Summerlin. Can you take a wild guess at who is leading the tournament?
Yup, it's big, bad, bulky Bryson DeChambeau, a former winner of the event. Will he ever lose again? We're half-kidding … sort of.
Here are our takeaways from Thursday's first round at the Shriners.
Bryson DeChambeau steamrolls Summerlin
No, seriously, is he ever going to lose again? Obviously yes, it's golf. But, maybe not? He's legitimately breaking the sport, and he's doing it at warp speed. Thursday's 62 was another bomb-and-wedge fest, and it's given him the solo lead. With no wind in the Nevada desert, it might as well be a pitch and putt for him right now.
"Yeah, it was a great day to play well," said the U.S. Open winner. "There's no wind out here for the most part, and I feel like you can bomb it everywhere and hit wedges close. And I was lucky enough to make a lot of putts to start off my day. Made a great 20-footer on 12 and that kind of jump-started everything. Great birdie on 15, 16. And then the birdie on 17 and 18 were stellar, just kept my momentum going.
"I didn't hit it great today, but I still played really, really good and I'm excited for that."
Didn't hit it that great! This freakin' guy. We'd like to believe him, but after one round he ranks first in strokes gained/off-the-tee, fifth in SG/tee-to-green, 17th in SG/approach and 10th in SG/putting. Oh, he ranks 81st in SG/around-the-green. Terrible. Embarrassing. Get to the short-game area dude.
"I'll take a 62, I'm very pleased with how I played today. Didn't hit it my best, but I put it in the right spots a lot of the times today. A lot of one-handed finishes, something I'm going to go work on, on the range. But I putted beautifully hopefully I can keep that up and clean up the driving a little bit."
Whatever you say Bryson, whatever you say.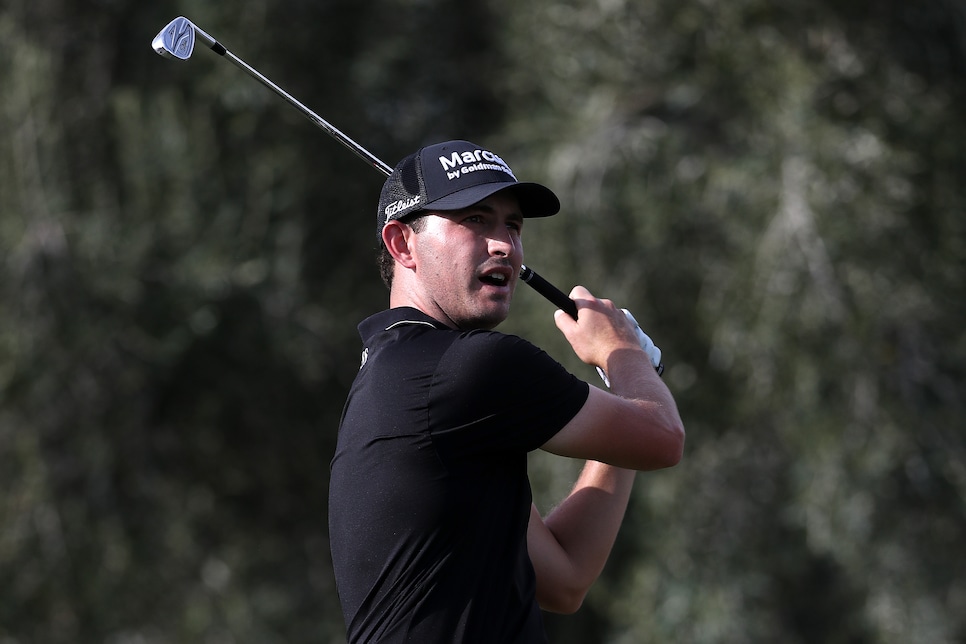 Patrick Cantlay owns this course
By his own standards, Patrick Cantlay was in a serious slump in his last six starts. Translation: He failed to post a top 10, missed one cut and had a high finish of T-12. His four other finishes were T-43 or better. Not all that terrible for a regular PGA Tour pro.
But for Cantlay, this stretch was an eyebrow-raiser. Since the 2018 Shriners, Cantlay had 11 top 10s, seven top 5s and one win at the 2019 Memorial. That's why a bunch of T-40s made it seem like his game was off.
Enter TPC Summerlin, where, with his Thursday 63, Cantlay has now played his last 13 rounds in 60 under par. Not a typo. 60. Under. Par. The craziest part is that the week he won at TPC Summerlin, the 2017 Shriners, he shot just nine under total. He nearly matched that in one round today. He absolutely owns the place, and the tournament has showed up on his schedule at the perfect time in 2020.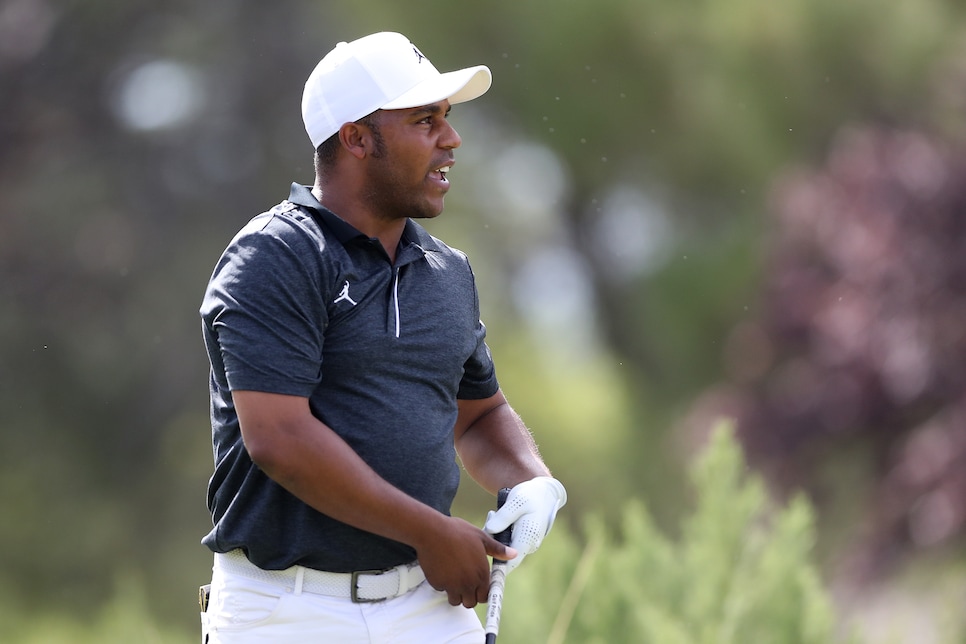 Man, we sure hope so. And we're not alone. Anytime Harold Varner III gets in the mix, it's a good thing. There'd be no better story than HV3 finally breaking through, and there would be no happier dude than him if he does eventually get it done. He opened with an eight-under 63 on Thursday, putting him one off the lead. When asked if this golf course fits his personality, since it caters to the aggressive player, he could not have had a better answer.
"I think Vegas fits my personality more than the golf course, but that's nor here or there," Varner said.
Don't worry, HV3, you're not alone.
The hard part, of course, comes next. Last season, Varner was 13th on the PGA Tour in first-round scoring. As for the next two rounds, he was 68th and 91st. He's well aware of this statistical fact, and would like it to change soon.
"I just would like to finish a tournament."
Simple and to the point. If HV3 can finish, maybe this is the week.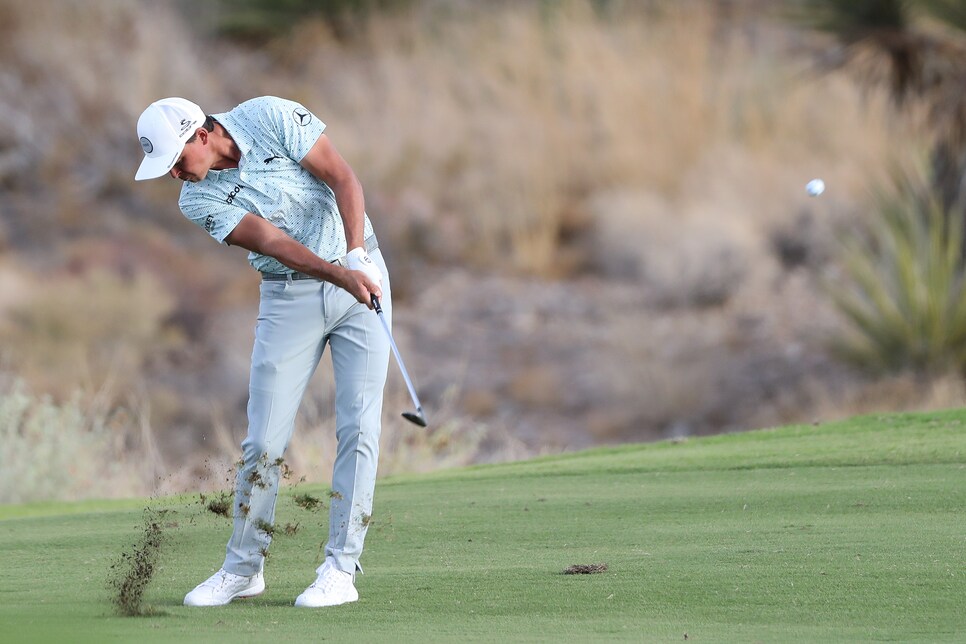 Rickie Fowler just can't seem to avoid the big number
Keep in mind, the person writing this is a very salty bettor who has burned countless dollars on Rickie Fowler, and has zero stats to back up what's he's about to say. But it certainly feels like Fowler just cannot put a good, clean round together. Yes, he's shot plenty of low ones, but you'd be amazed how many low rounds he shoots WITH a double bogey or WITH multiple bogeys. When the putter is on, he's an absolute birdie machine. But he still has those moments where he just explodes out of nowhere.
Thursday was one of those days, as Fowler was four under and bogey-free through 12. Then, he bogeyed the par-5 13th, followed that with three straight birdies and then rinsed one at the par-3 16th and made double. Instead of shooting 64 like he should have (maybe even 63), Fowler finished with a 67. Good news: he's first in strokes gained/putting, this after one of the worst weeks of his career on the green at Winged Foot. If he can clean up the approach game, and avoid the doubles, he should be able to get back to some good form.